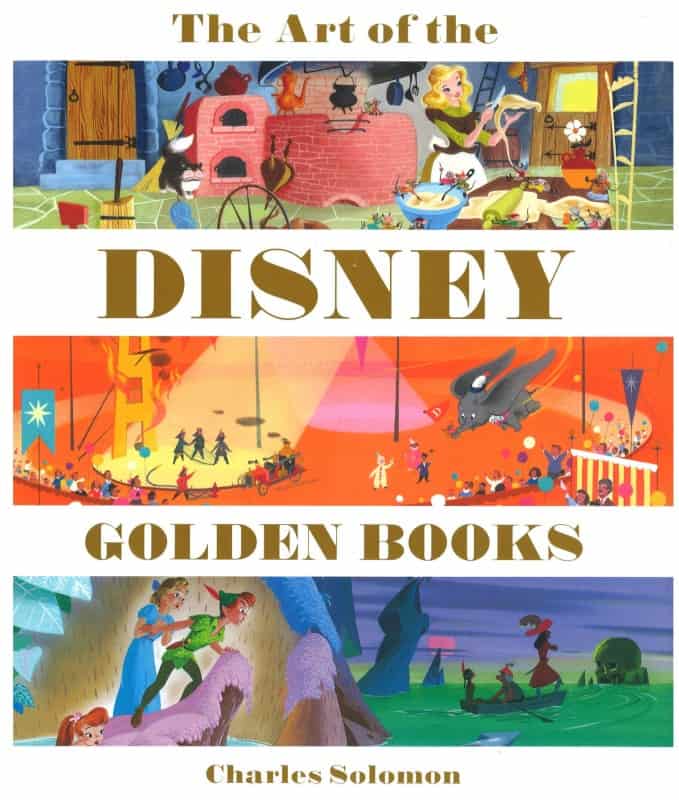 Zannaland readers are in for a treat, as I've finally recruited one of the utmost authorities on Disney books from fact to fiction, from comics to concept art – Scott Otis (or @otisney to some), to share his thoughts in the form of book reviews for us here. Maybe we'll eventually get him to give us his top 41 Disney Books of All Time too! Please welcome him and enjoy his first review below:
There is more treasure in books than in all the pirates' loot on Treasure Island and at the bottom of the Spanish Main… and best of all, you can enjoy these riches every day of your life.    — Walt Disney
Hello! My name is Scott and I love books, especially Disney books. So, I've decided to start reviewing some of them here. I have an extensive Disney library and hopefully I will be able to write many book reviews for you to enjoy here both from my existing collection and new releases, and hopefully it might influence you to expand your personal Disney library as well. Happy reading!
The Big Little (Golden) Book of Pictures – The Art of the Disney Golden Books by Charles Solomon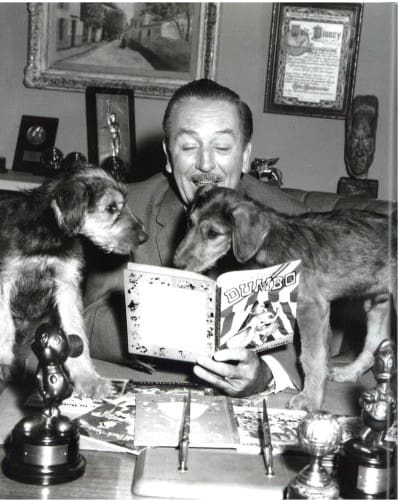 There were images in the Little Golden Books I was living in, in the backseat of our car on the way to the grocery store. I would dive in and live there, and it felt good. Even if I couldn't read then — and I was looking at those books long before I could read — they contained amazing worlds. They were warm, inviting, and delicious. I loved them.
— Chris Sanders, Lilo & Stitch writer-director
When I saw that Disney was going to release a book about the history and the art of the Disney Golden Books, I was incredibly intrigued. Just when I thought Disney had written a book about every possible topic, here comes another one about something I had never even considered. I grew up reading Golden Books just like any other kid of my generation, I would assume. So, I remember fondly times in my childhood where my mother would read me shortened versions of some of Disney's finest movies and stories through the Disney Golden Books. Peter Pan, Alice in Wonderland, the Uncle Remus Stories, Cinderella and Dumbo were some of the ones I remembered the most from my childhood.

Especially the gorgeous pictures and vibrant colors. They weren't exactly like the scenes from the movies, but close enough, and beautiful in their own way. So, it comes as no surprise that the pictures and story art are the standout stars of this book. Its 160 pages are jam-packed with exquisite examples of some of the finest artwork put out by the Disney Studios and by some of its greatest artists.
Walt Disney's favorite artist Mary Blair is well-represented here, as she should be. Her artwork stands out with its unique interpretations and bright colors. And it's wonderful to see the dynamic work of such storied Disney legends as, John Hench, Bill Justice, Joe Grant, Bill Peet, Gustaf Tenggren, and Martin and Alice Provensen displayed on the book's oversized pages.
Mary Blair, 1944. Note her take on Tinker Bell and the Darling children (9 years before the release of Peter Pan) and Lady (11 years before the release of Lady and the Tramp) and Mole (5 years before the release of The Adventures of Ichabod and Mr. Toad)
The Art of the Disney Golden Books
 is spread through seven chapters: History, Art & Artists, Memories, Influences, Creations, Discoveries and Legacy. It begins with a history of Disney's long, symbiotic relationship with the Golden Books and the companies that have published them. It then describes many of the Golden Books artists accompanied by fine examples of their work. The next few chapters include many stories and memories from the animation industry's finest artists, as well as some of the artists that illustrate today's Disney Golden Books.
Yes, it's quite amazing that even today, Disney Golden Books are still being produced and subsequently loved by the newest generation of children. With the recent acquisition of Pixar, all of its wonderful stories are being interpreted into Little Golden Books. And all of Disney's recent successes from 
Tangled
, 
Wreck-It Ralph
 and the incredibly popular 
Frozen
 have become Little Golden books too. Overall, I very much enjoyed 
The Art of the Disney Golden Books
. The writing was a little clunky and jumped from artist to artist with little transition, but it effectively told the story of Disney's Golden Books, a story that I wasn't previously aware of. And I'm very grateful for it. As I said, the art is the true star here and the book is worth getting just for that. The book is available now in stores and Disney Parks:

Have you all seen this book? What are your thoughts? Do you have a set of Disney Golden books for you or your children? I'd love to hear any stories you may have. And, if you have any recommendations for future book reviews, please let me know.