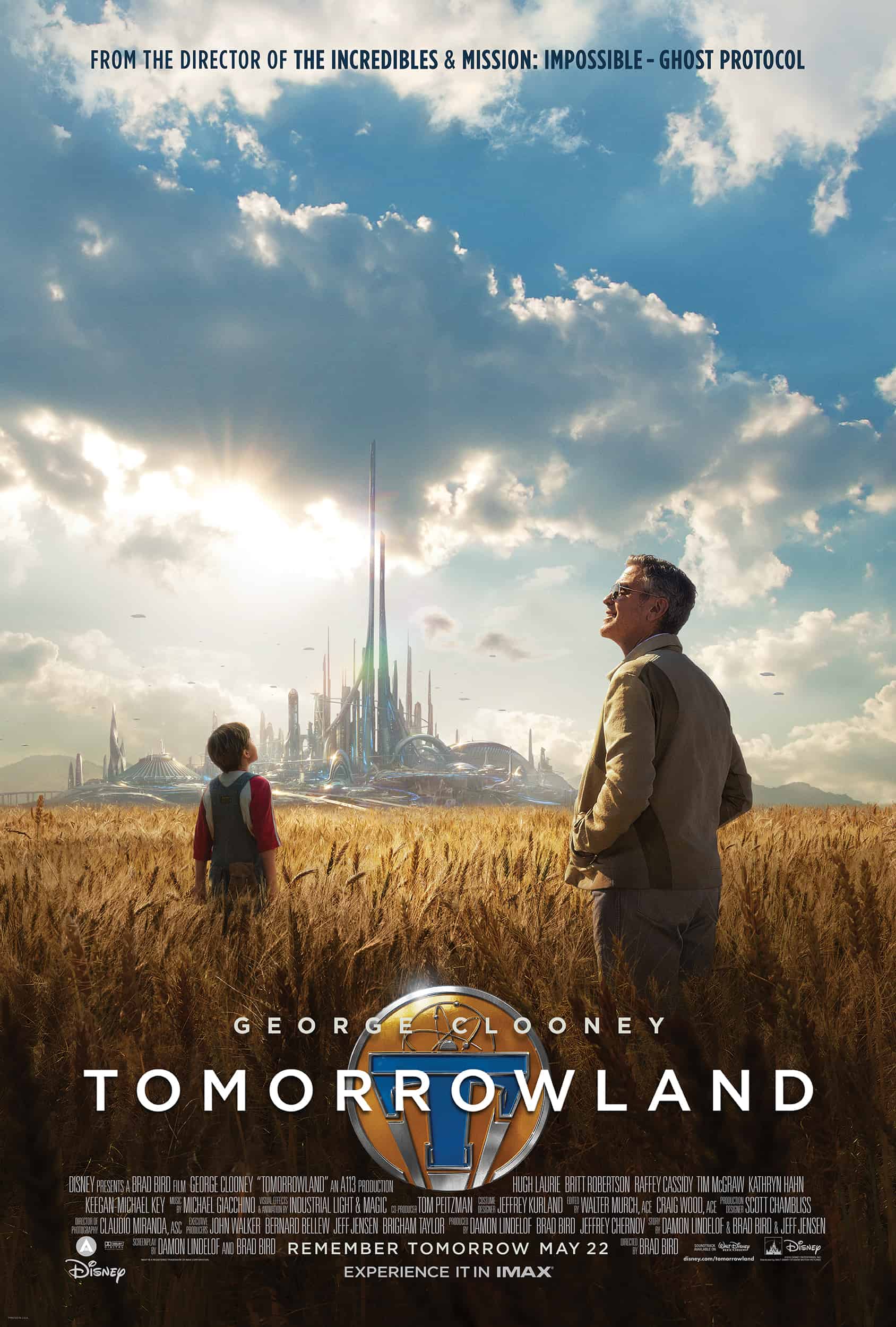 If you are like me, you've been looking forward to this film when it was just a title – Tomorrowland. The name held so much promise and hope…getting to see sneak peeks at the Disney D23 Expo in 2013, was just enough excitement to make believers out of so many. Combined with the alternate reality interactive game The Optimist that played out in California, by fans all across the country before the Expo, leading up to a final adventure where participants received a Tomorrowland pin, the build up for this film has been immense, among Disney nerds like me.
During the most recent D23 Destination D here in Walt Disney World, we were treated to some of the behind-the-scenes secrets about filming in Disneyland and recreating the scenes from the 1964 New York World's Fair. These scenes have still not been seen elsewhere in any trailers, and with this new trailer released today, we are launched even further into this other world, filled with science fiction and unimaginable realities. We learn that the girl from the trailer has been chosen for a reason – but why? I've thought from the first moments seeing the World's Fair scenes, that those would be flashbacks to George Clooney's character as a boy…perhaps I'm right, perhaps I'm completely off-base. Whatever the story, it has gotten my interest and I cannot wait to see Tomorrowland on May 22!
For those who may not have been following along for the past two years, the official synopsis is as follows:
Two-time Oscar® winner Brad Bird's riveting, mystery adventure "Tomorrowland," starring Academy Award® winner George Clooney. Bound by a shared destiny, former boy-genius Frank (Clooney), jaded by disillusionment, and Casey (Britt Robertson), a bright, optimistic teen bursting with scientific curiosity, embark on a danger-filled mission to unearth the secrets of an enigmatic place somewhere in time and space known only as "Tomorrowland." What they must do there changes the world—and them—forever.
Enjoy the newest trailer below, and feel free to share your theories and thoughts on the the film in the comments below: