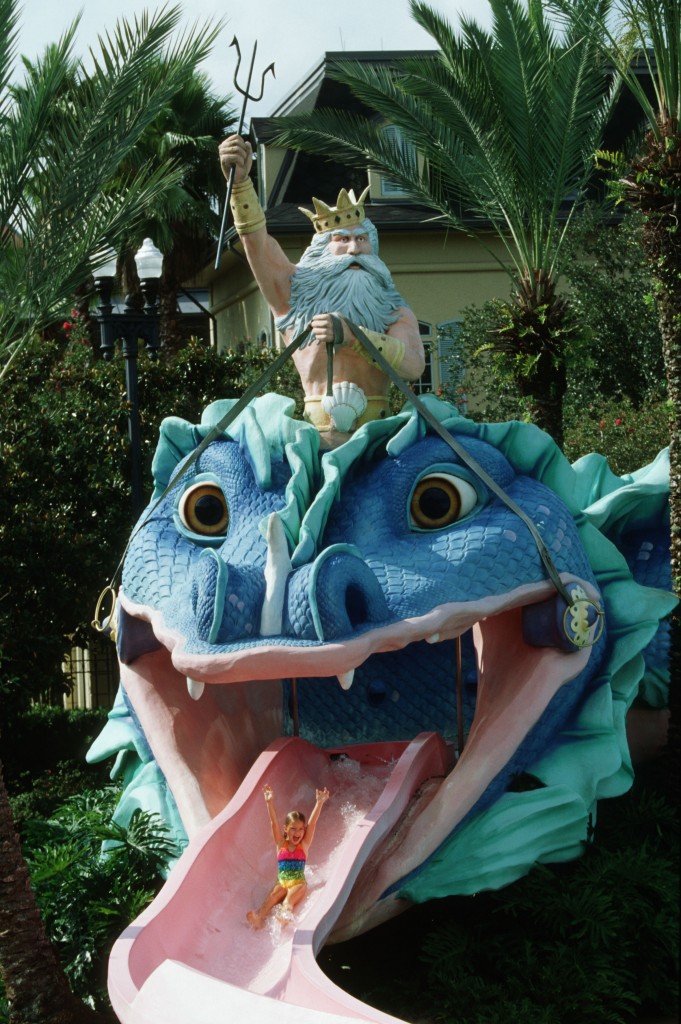 It's day two of Stay Cool Week here on Zannaland and I thought for the ultimate cool-down we'd take a dip in some of my favorite pools on Walt Disney World property. Of course these are just my personal preferences and as different as they all are, it's really hard to pick a number one favorite. I managed to narrow it down to a Top 5 , however:
5. Port Orleans Resort – I'm kind of cheating a bit from the start because I'm putting Port Orleans Riverside and French Quarter together. I love French Quarter's fabulous sea serpent water slide, complete with King Neptune riding atop the serpent's head. I remember staying there when the resort first opened and just being amazed by the slide and never wanting to leave. Riverside's main feature pool, Ol' Man Island, boasts a swimmingly good time for all. I love the shade that surrounds this pool and the water falls and sprays from rustic beams and found items, like an old kitchen sink.
4. Coronado Springs Resort – The Dig Site is one of my favorites because of its size. It's easy to feel over-crowded in some resort pools, but here there is enough space to spread out and enjoy. A fun slide and the beautiful Mayan pyramid-themed waterfall serve as  a scenic backdrop. The Dig Site also boats one of the biggest hot tubs I've ever seen, if that's more your style for relaxing. I love that the playground area is right around the corner, so it's easy to go from playing to pooling. If you get there before the water slide opens, there's a fun little ceremony the cast members perform with the kids on-hand too.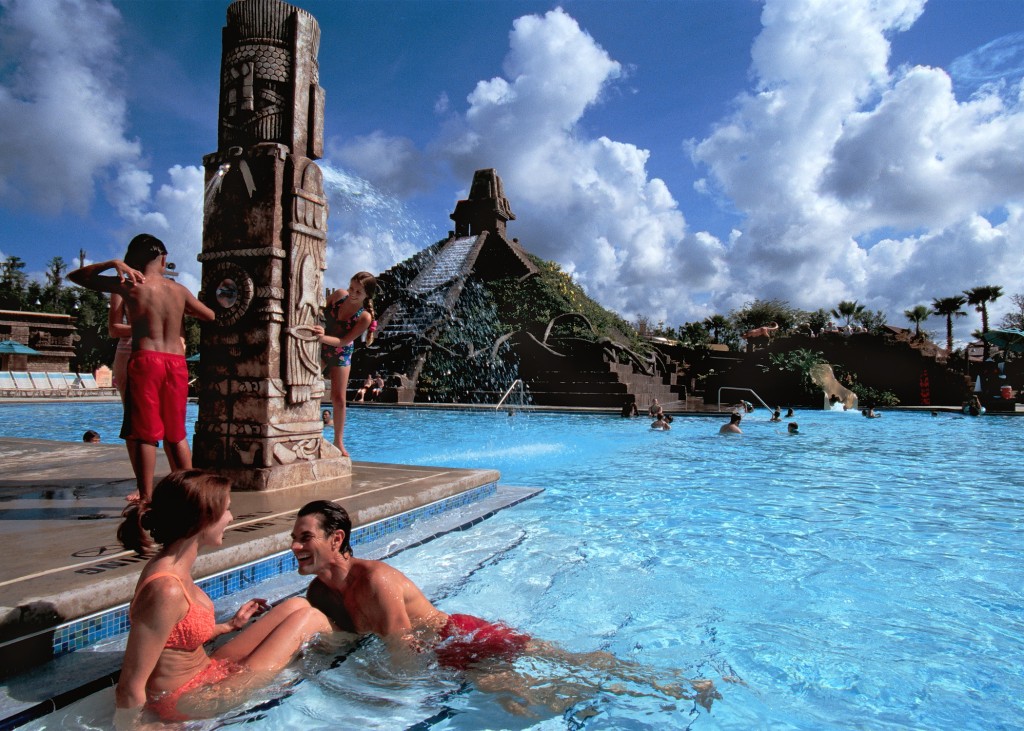 3. Caribbean Beach Resort – The main pool here is located at Old Port Royale and themed to a Spanish fortress. This is definitely one of the most fun pools for kids (and adults) to explore, complete with pirate cannons and two water slides. For the little ones under 48 inches tall, there is even a kids play area with hoses to squirt, a giant bucket which fills with water and pours down, and 3 smaller water slides. The lush greenery and lakes of the Caribbean Beach Resort surround you and hammocks and shady spots are only a few steps away if you'd like a break from the water.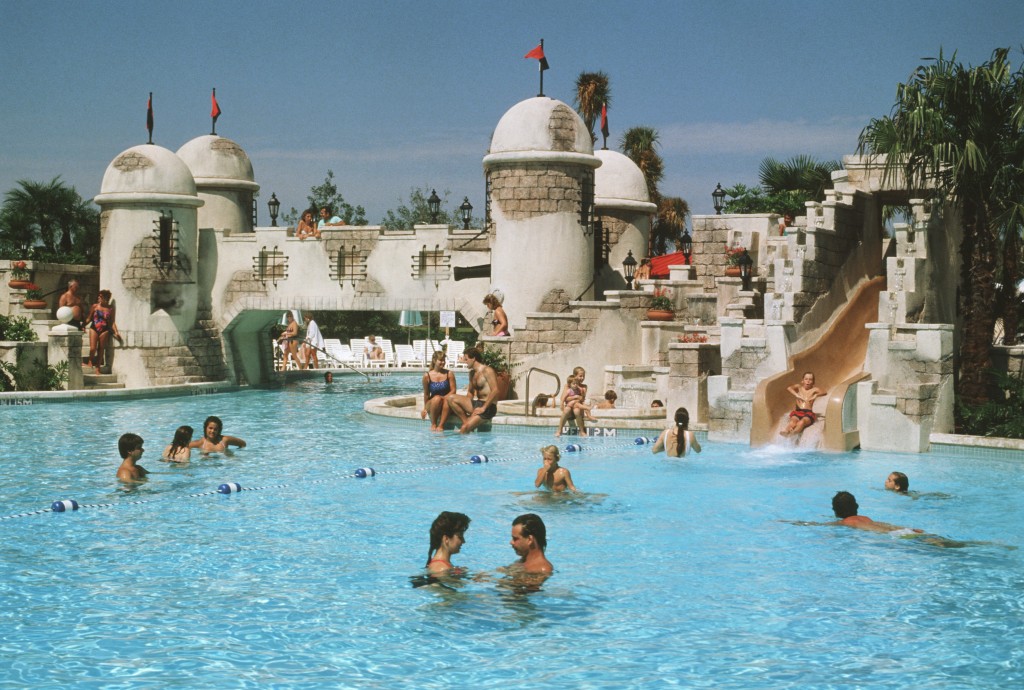 2. Wilderness Lodge – Silver Creek Springs pool is one of my absolute favorites because of its location and surroundings. The majestic Wilderness Lodge was modeled after the the Old Faithful Inn which opened in Wyoming in 1904. The bubbling "hot spring" in the back of the lobby creates an amazing egress to the pool area at the edge of Bay Lake. The water flows outside from the lobby and over a rocky waterfall where it then becomes part of the pool. Add a water slide, breathtaking views of Fire Rock geyser, which erupts like clockwork on the hour, with Bay Lake behind it, and you have one my favorite pools to truly relax and feel at one with nature.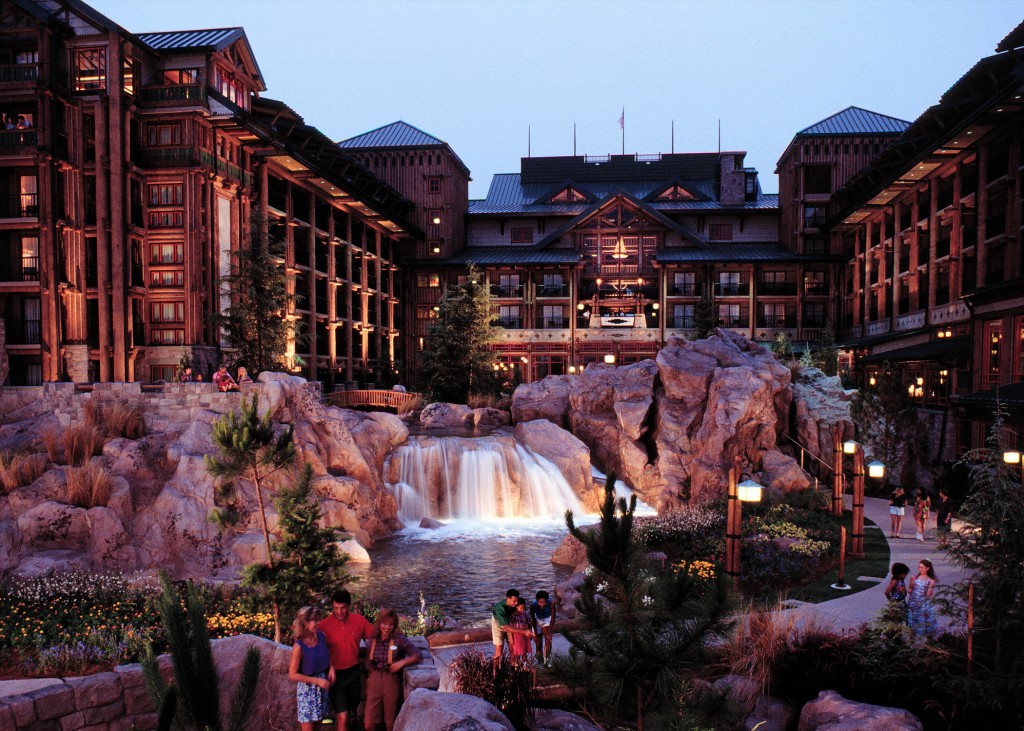 1. Stormalong Bay at Disney's Beach and Yacht Club Resorts – This has been my favorite pool since first staying at the Beach Club after it opened. Sand on the bottom of a pool? Years later and I still think that's one of the coolest things ever. Nooks and crannies, a whirlpool to get swept up in the current, a ship-wreck-themed water slide tunnel, and a built-in lazy river, and you pretty much have pool perfection. It's no secret that this is the most popular pool on property and with good reason. There is something for everyone to enjoy and I could literally spend all day floating and splashing around.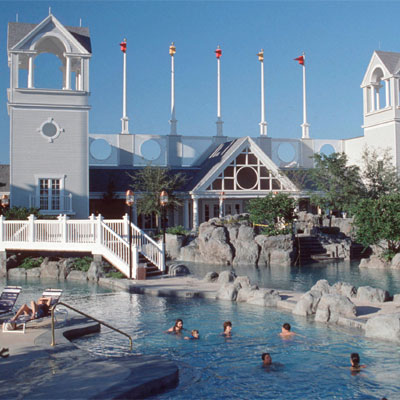 Did I mention your favorite Walt Disney World pool? Which ones top your list? Check back tomorrow for more Stay Cool Week!