Well if nothing else, the D23 Expo always keeps us on our toes…or Disney in general does. Even though the 2019 D23 Expo doesn't begin until today (Friday 8/23), and the Disney Parks & Resorts session isn't happening until Sunday, Disney sent us a surprise update last night on twitter and the Disney Parks Blog with some Parks announcements. We will share them all below, and update this post throughout the Expo. So bookmark this or keep it up in a tab, and keep checking back for details as we get them – and add your comments, predictions and opinions below too!
DISNEY PARKS & RESORTS:
Disney Parks Pavilion at D23 Expo 2019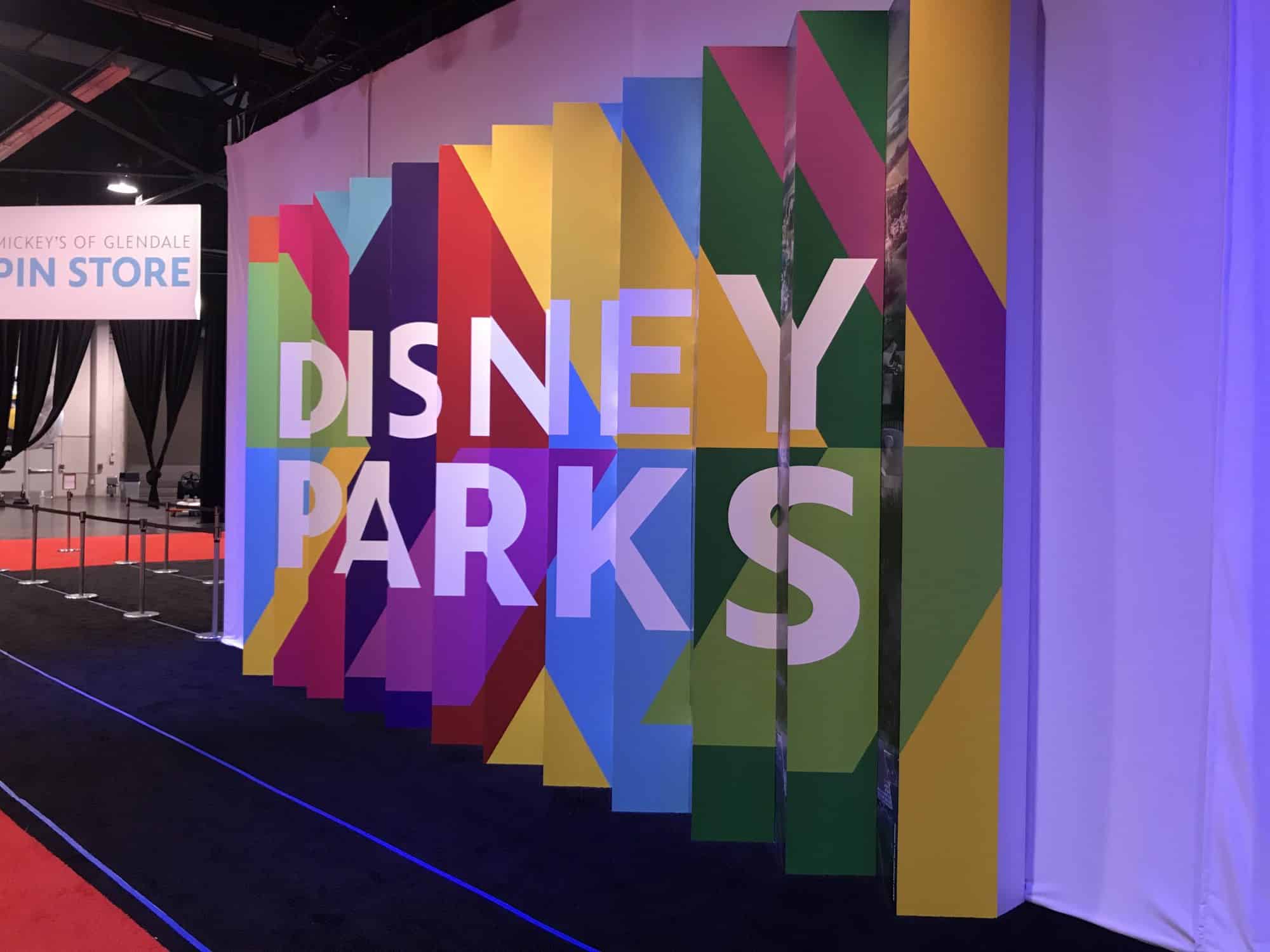 STAR WARS HOTEL – 
We now have a name for the new "Star Wars Hotel" we heard about at the last Expo: "Star Wars: Galactic Starcruiser will be a new, first-of-its-kind vacation experience where guests will check in for a two-night adventure aboard a glamorous starship.  Once onboard, guests will interact with characters and become active participants in stories that unfold around them on their galactic journey." – Disney Parks Blog
This is a very interesting twist, and the rumored price-points of this unique experience were also shared on twitter earlier last week…coming in at a whopping $3300 for the required 2-night stay with a cabin for 5 running $7200 (pricing as seen on WDWNT.com fansite). Again, these prices are just rumors and may (and probably will) change when they are officially announced. The pricing is all-inclusive, but we aren't sure what exactly that means at this point.
We'll have more on this as our Zannaland correspondent gets a view at this display within the Expo show floor and after the Parks & Resorts presentation on Sunday!
EPCOT
Boy oh boy, EPCOT is such a valuable and precious place to so many (myself included), and the rumors and plans and conjecture on what will be changing are keeping all of us die-hard fans on the edge of our seat and probably creating a bit of an ulcer in some cases. The bottom line is, Disney could, at any moment, just change everything. Get rid of Imagination and Figment, change it all to IP attractions, all beer, all merch, all festivals all the time…We are of course hoping that that does NOT happen, and the promise 2 years ago of attention and refresh of EPCOT to some form of its former glory, gave us all hope. We have now been given some updates that keep that hope alive. The fact that we are now reverting to spelling it EPCOT makes my tiny 80's heart sing!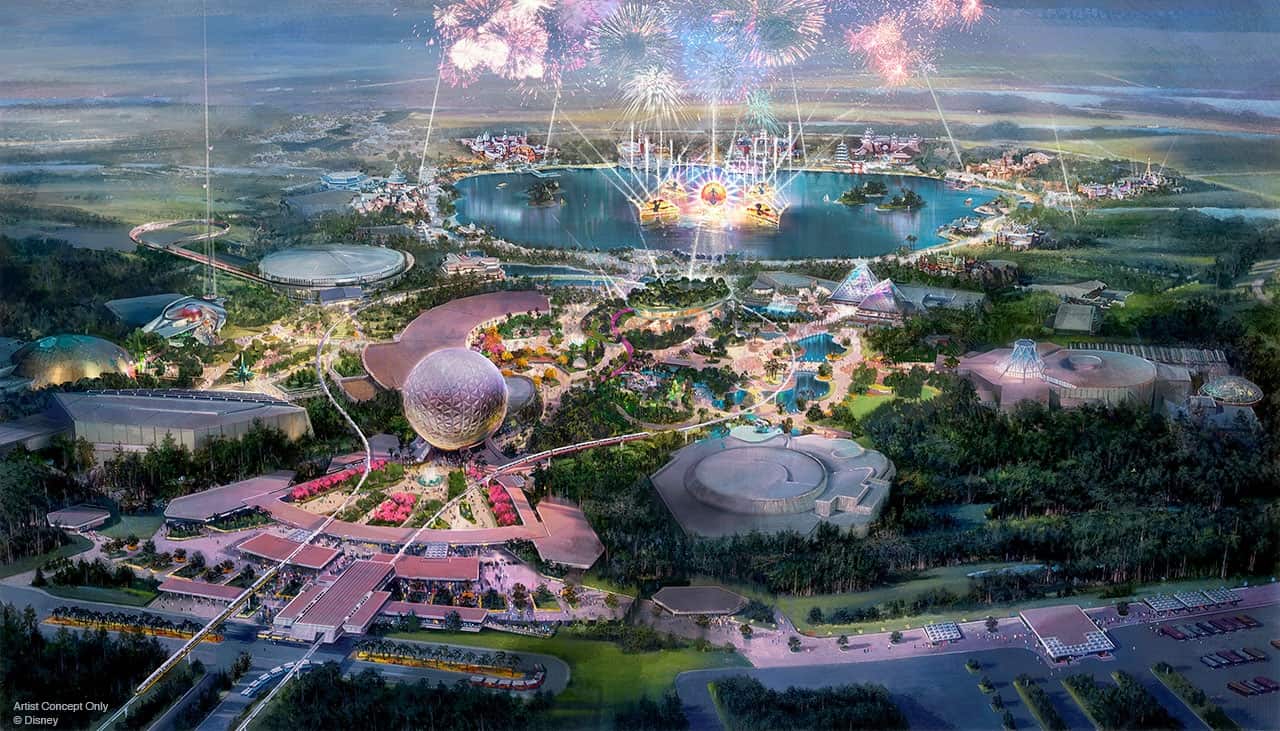 EPCOT ATTRACTIONS POSTERS – 
Some folks were granted access early to the D23 Expo show floor, and one Disney Twitter fan captured photos of all the new EPCOT attractions posters – there will be a couple revealed on Sunday but have a look now:
AMAZING, right? Which is your favorite?
MOANA WATER PAVILION –
Announced last night on the Parks Blog – "The reinvention of Epcot will include Journey of Water, Inspired by "Moana." This first-ever attraction based on the Walt Disney Animation Studios hit film, "Moana," will let guests interact with magical, living water in a beautiful and inspiring setting." If it's one thing we love here at Zannaland, it's Disney and water features, so this is very exciting and promising. We will share more as we learn it!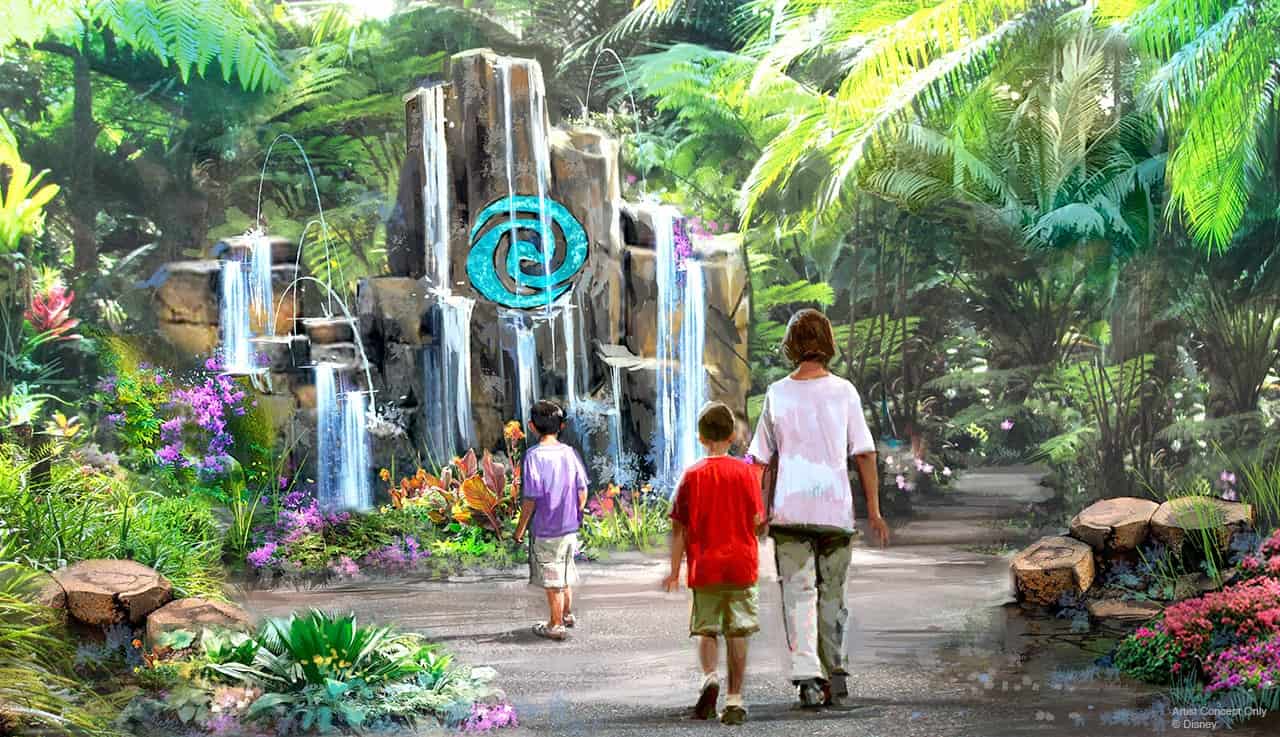 I'm also excited that we will get a new preview center at the Odyssey Pavilion (formerly the Odyssey restaurant and festival event space) so we can check on EPCOT's coming soon projects and "…discover engaging and interactive exhibits that allow you to step inside the relentless innovation, energy and excitement and see some never-before-revealed details driving the future of Epcot all throughout this unprecedented period of transformation." I do love a good model, so can't wait to see this in person! Read all the EPCOT updates here.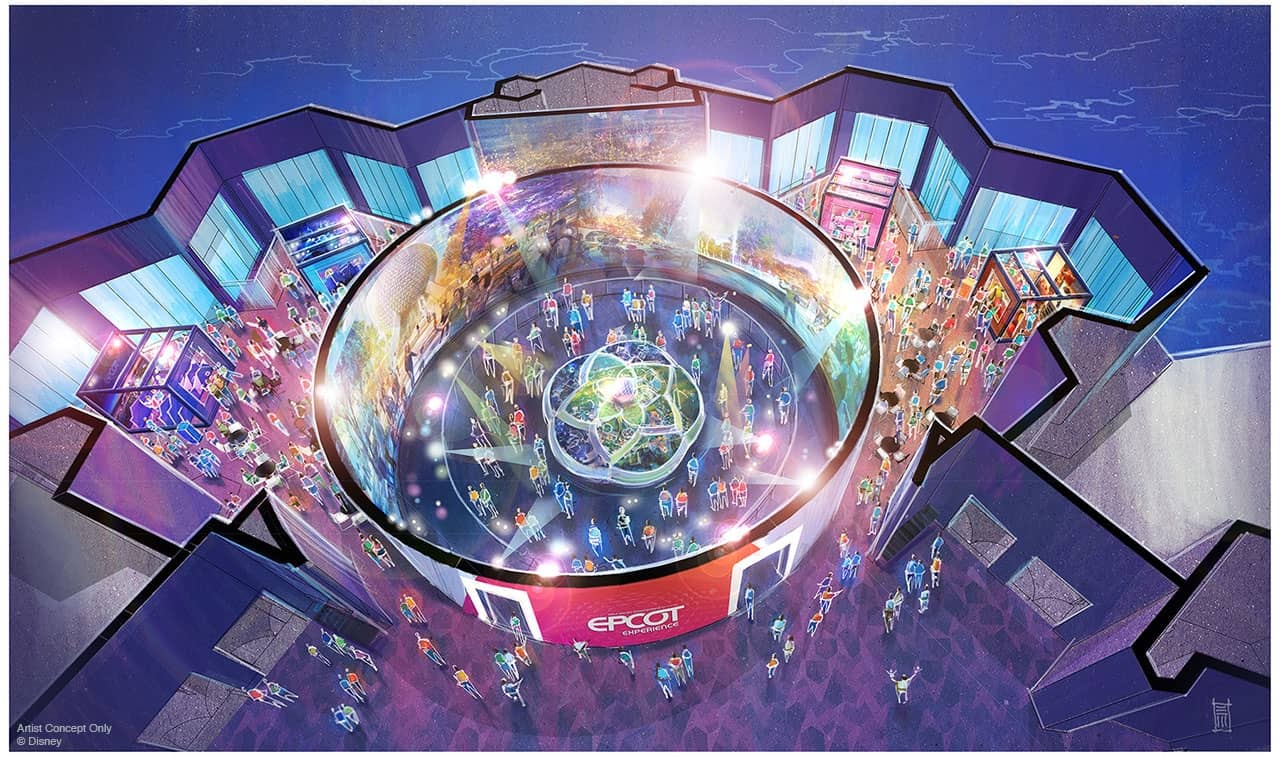 AVENGERS CAMPUS – DISNEY CALIFORNIA ADVENTURE – 
The Disney Parks Blog shared, "When guests visit Avengers Campus, they will become part of an interconnected, global story that spans from California to Paris to Hong Kong with the Avengers recruiting new extraordinary people to join them." We'll have more on this as we get updates!
DISNEY+:
Last night at D23 Expo, Ricky Strauss, president, Content & Marketing for Disney+ and Good Morning America's Robin Roberts announced One Day at Disney, a spectacular collaboration between Disney Publishing Worldwide and Disney's new streaming service.  The new, 224-page coffee table book and the documentary series will both arrive on December 3, highlighting the talented men and women who bring life to some of Disney's most beloved stories.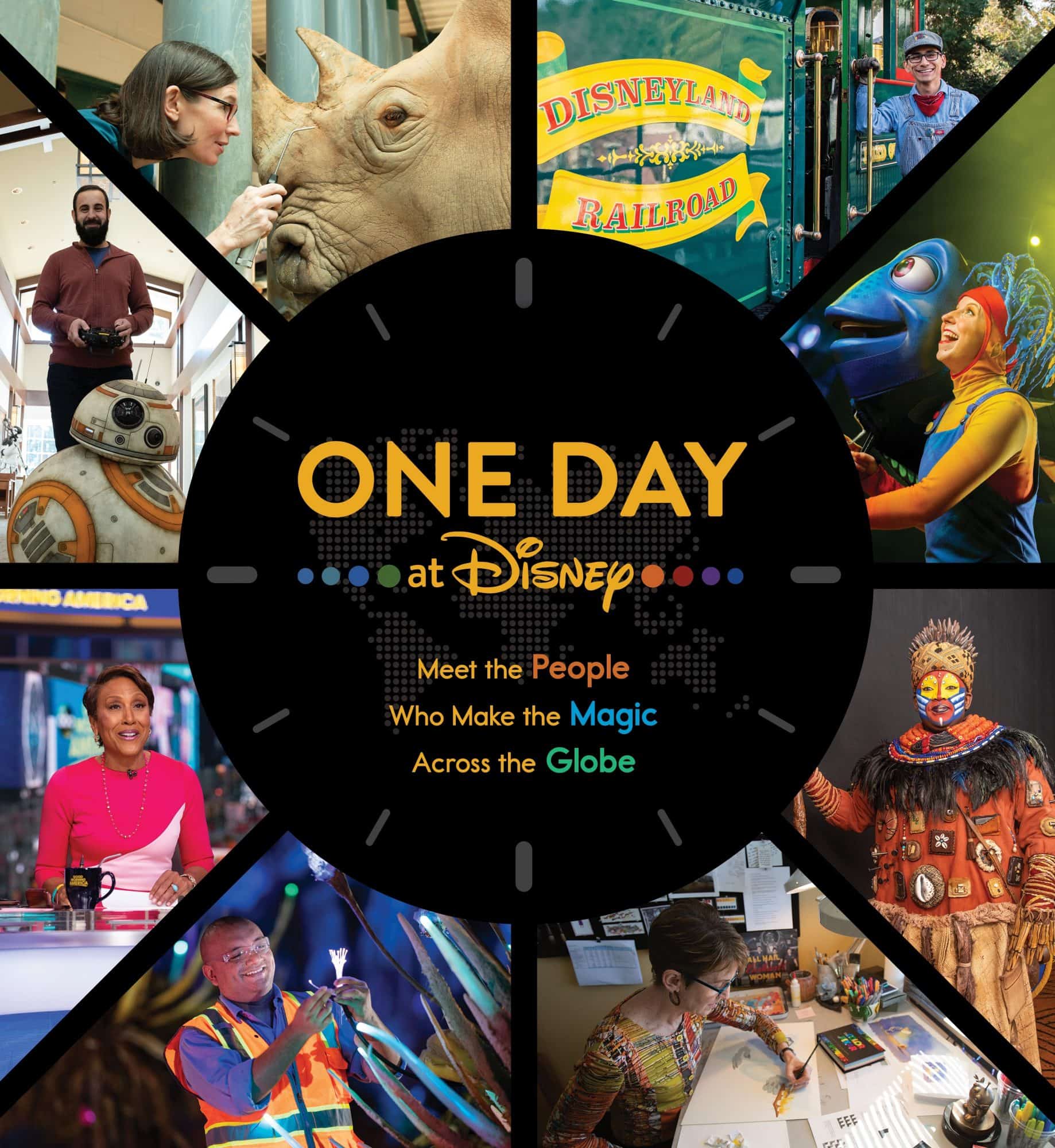 On February 21 of this year, 76 unique photo shoots took place around the world, as Disney dispatched photographers to capture images of the employees and cast members who drive creativity and innovation at The Walt Disney Company. From Shanghai Disneyland and ESPN to Pixar and the set of Modern Family, these spectacular photographs—and the stories behind them—will be featured in the hardbound, collectible book, written by Bruce Steele, which is now available for pre-order.
On December 3, the same day the book arrives in stores, Disney+ will debut its new, 52-episode short-form series One Day at Disney, launching with a feature-length documentary. This exciting new series takes an in-depth look at the unique and surprising roles these men and women call their daily jobs. The series and documentary are from Endeavor Content's Non-Scripted Division and executive produced by Michael Antinoro and David Chamberlin and produced by Victoria Chamlee.
Following the debut of the special, which features such talent as Good Morning America's Robin Roberts and legendary animator Eric Goldberg, more than 50 One Day at Disney shorts, ranging in length between 4 to 7 minutes long and each profiling a single remarkable person and their fascinating job, will debut each week.
Disney+ Programming Line-up – 
Lucasfilm's Untitled Obi-Wan Kenobi Series Starring Ewan McGregor
New Marvel Studios Series "Ms. Marvel," "Moon Knight," and "She-Hulk,"
New "Lizzie McGuire" Series Starring Hilary Duff,
"The Muppets" Short-form Series
The above series join the lineup of originals from Disney, Pixar, Marvel, Star Wars, and National Geographic that have been previously announced. We're really excited for some of these and will have more updates and photos soon!
World Premiere Trailers Released for Launch Titles:
Disney+ releases November 12, 2019 and you can learn more at DisneyPlus.com.