Those of you following me on Twitter are aware that tomorrow we leave for 5 days in Disney World. It's been a while since we stayed that long there, and I am SO looking forward to this getaway. We were there briefly in June visiting with friends from California but before that it was back in December, when the baby was only 10 weeks old and quite the handful. I'm pretty sure back then we had not yet upgraded our Seasonal Passes to Annual ones, so we were blacked out anyway, but just went to Mickey's Very Merry Christmas Party. Anyway, this will be crowded and hot, but fun.
I've mentioned before how my mother is our Cruise Director for trip planning. She sets up all the Advanced Dining Reservations and all that good stuff. I'm excited because we are straying from our usual Japan Teppan Edo and Boma for dinner.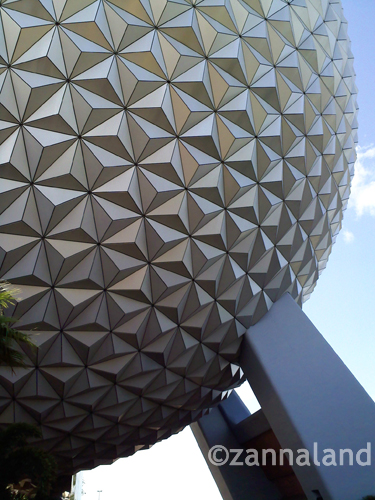 We arrive on Wednesday and will be heading to lunch at the T-Rex Experience in Downtown Disney. A friend of mine has raved about the Cotton-Tini (Martini poured into a glass full of cotton candy!) so I'm hoping I can try that. We've been there about 3 times already, but I do enjoy it. I think the food is actually better than RainForest Cafe, despite the same ownership. Overpriced and loud? Sure. Welcome to Orlando! 😉 Dinner that night is being played by ear, which is always fun to do too.
Thursday we'll be heading to 'Ohana at Disney's Polynesian Resort for breakfast. They have a delicious all-you-can-eat breakfast, sort of like a buffet you don't have to get up for. They bring it to you in a skillet. The kids always love dancing around the restaurant there too – we'll see if they are officially 'too cool' for that now. That night we'll be trying out the all-new Sanaa restaurant over in the recently opened Kidani Village section of the Animal Kingdom Lodge Villas. I've heard nothing but good reviews for it, so I can't wait.
Friday we'll be heading to Maya Grill for breakfast. That place is sort of our little secret (well not anymore)…it offers a delicious breakfast buffet but is usually never crowded (there are no characters, which is probably why). The scenery is always beautiful over at Coronado Springs Resort as well. For dinner we'll be heading to the Garden Grill in Epcot, which we have fond memories of. If you saw the last entry on birthdays, you can see our daughter enjoying some time with Dale there. A friend of the family is a server there as well so we like to say hello if we catch him working.
Saturday will bring us to The Crystal Palace at Magic Kingdom for breakfast, another wonderful buffet, and Pooh characters. I can't wait for the baby to meet them. We'll be trying out the new Paradiso 37 for lunch that day – from what I've seen it looks fabulous. That night we'll be headed a few towns north to celebrate my mom's 70th birthday with all her friends. Should be a blast.
Sunday we'll be checking out, but not before Cape May Cafe at Disney's Beach Club Resort for breakfast and Liberty Tree Tavern in the Magic Kingdom for lunch. Can you believe in all our years and hundreds of visits we have never eaten at the Liberty Tree Tavern?? I guess being from New England it just seemed like Sunday dinner so we never needed to check it out, but we are going to finally get to see for ourselves.
We had planned to head home after lunch on Sunday, but Disney has thrown us for a loop by inviting all the Mickey's Mom's Club members to an Illuminations party that night. If you had applied to the Disney Mom's Panel in the past, you were given an invite to join the MMC website and invitations were extended to those members. I'm very excited to meet my fellow MMC members, as well as some of the Disney Mom's Panel which I've been getting to know on Twitter for the past several months. Can't wait!
I will try to update while we are gone with at least some picture posts, and there will definitely be a full trip report upon my return. You can also keep track of my updates and cell phone pics by following me on Twitter (click on the bird to your right). Wishing you all some end-of-summer Pixie Dust while I'm gone!