Disney's Polynesian Village Resort is going through a major makeover, and it's almost complete! The Polynesian resort recently reopened all guest rooms after being open for only DVC rooms since the resort opened after pandemic closure. However, the monorail station and porte cochere have been closed since around November of last year, and did not open with the rest of the resort last week. We recently visited Disney's Polynesian Village Resort (today!) and saw that the porte-cochere is now open to guest vehicles!
The main lobby entrance is still not open, but bell services is available to take luggage around to the check-in area. We thought we'd share some photos of the open porte cochere at Disney's Polynesian Village Resort here with you all:
You can see that cars can now drive under, but the lobby entrance is still walled off. Notice the beautiful new thatched roof and unique lighting, reminiscent of the lobby lighting, only rather than multi-colored glass balls, these are all white, and look a little odd in my opinion, but maybe at night they'll fit right in.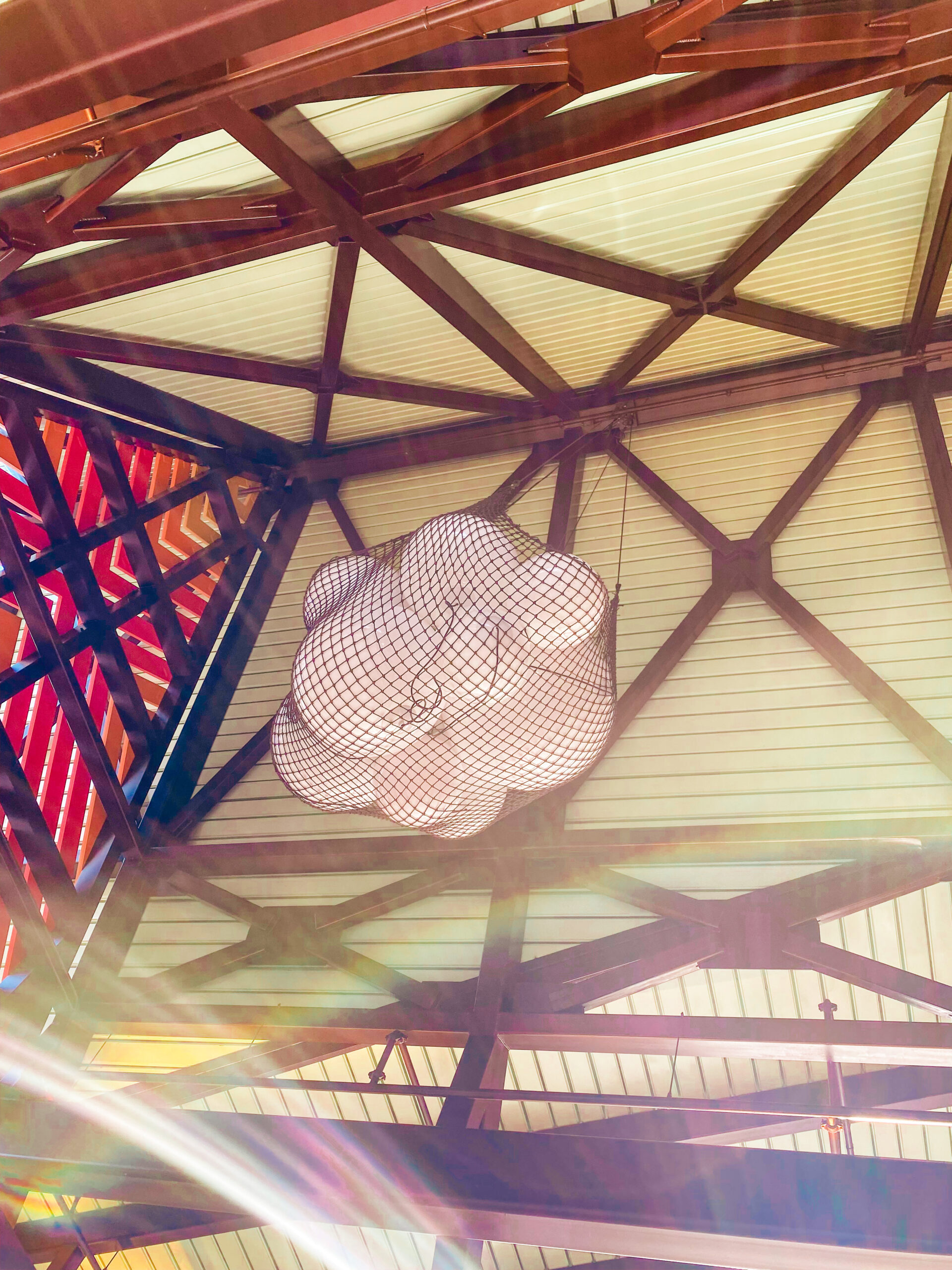 As of now, the monorail station is still not reopened, and we have no official date as to when that will open to guests. Those staying at Disney's Polynesian Village Resort must use alternate transportation, such as boats, buses, or walking to the TTC to get elsewhere in Walt Disney World (or use your own car or car service).
As a reminder, here's what the finished porte cochere at Disney's Polynesian Village Resort will look like: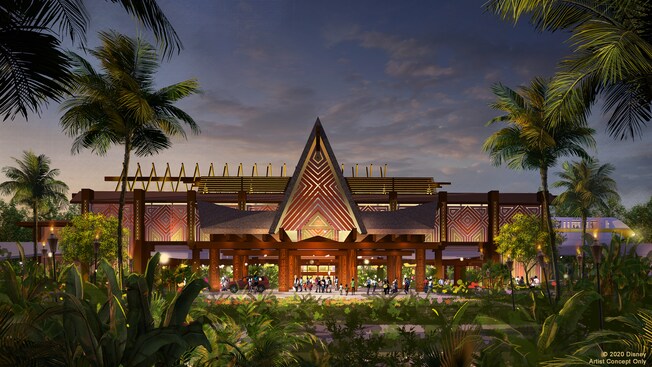 What do you think of the Disney's Polynesian Village Resort's newly opened porte cochere? Are you excited to experience it any time soon? Let us know! 'Ohana also recently reopened, you can check out our vegan food reviews on VeganDisneyFood.com, our sister site!