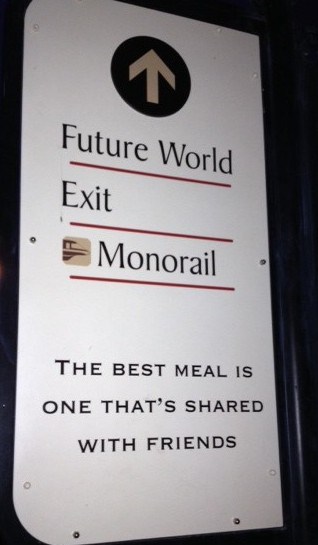 That may sound like the opening to a strange Disney joke, but really, it's just how a recent visit to Epcot's 17th annual International Food & Wine Festival went. There are a couple of weeks left in Epcot's Food & Wine Festival which has been running since September 28 and continues through November 12, 2012.
This year has been chock full of delicious international cuisine as usual, and some new tastes this year too, including the first all-vegan booth, Terra. I recently had a chance to explore some options as a new vegetarian and was surprised at what I could still enjoy.
At Terra, I tried all of the options and found the Trick'n Chick'n Curry with Basmati Rice and Chili Colorado with House-Made Chips and Cashew Cheese to be delicious options, even for my meat-eating friends. I will fully admit to "meatless meat" getting a bad reputation, but the Trick'n Chick'n is so close to the real thing, it made me pause and wonder, "what IS this made from?" It's that good. The sauce was spicy (which I love) and delicious. The chili is made with "beef-less beef tips" and you really are hard pressed to tell the difference. Great new additions this year.
Some of my other favorites were found at the Greece booth, one of my standbys. I have always loved Spanakopita and this year was no different. I also enjoyed the Greek Salad with Pita Bread, always yummy. New this season was the Griddled Greek Cheese with Pistachios and Honey. Sounds like an odd combo, but it worked together wonderfully and was a great snack item. I also discovered in Poland a delicious mushroom and cheese on toast dish called Zapiekanki-Toasted Mushroom, Caramelized Onion and Cheese Bread with House Made Ketchup. It was really too much for one person, definitely big enough to share.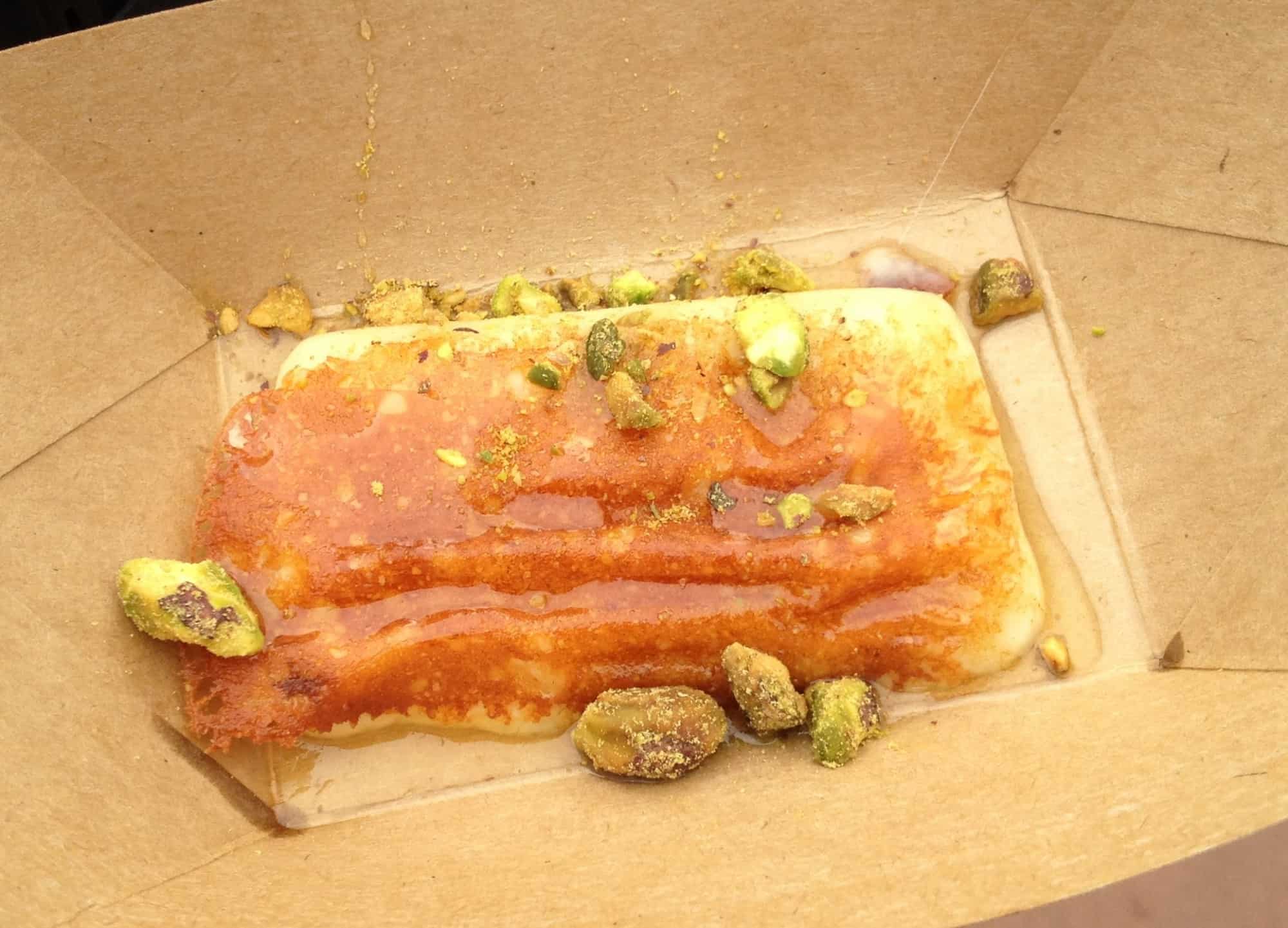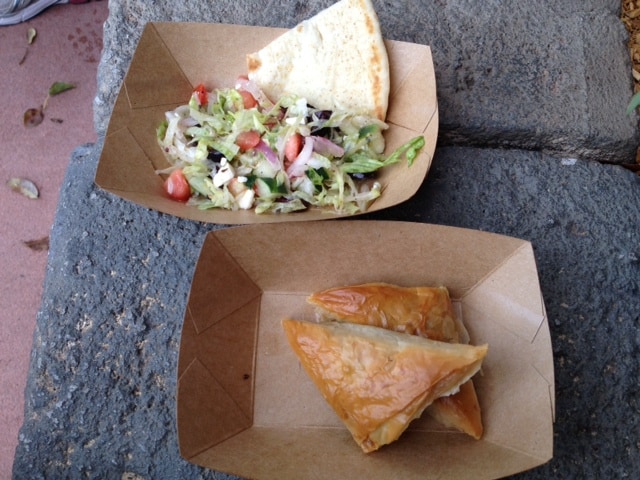 Speaking of sharing, my daughter ordered the Ravioli di Formaggio All'emiliana (Baked Cheese Ravioli, Creamy Beef Bolognese, Parmesan, Mozzarella) in Italy and it was a huge portion. Great value and she loved it. Her other favorites were the California Roll in Japan and the Milk Chocolate Créme Brûlée in France, yearly must-haves for her. This year, she tried the Bailey's Chocolate Lava Cake from Ireland too. That's perhaps the best part of the Food & Wine Festival, the fun international meal you can make out of stopping for tastes here and there, around the World Showcase promenade.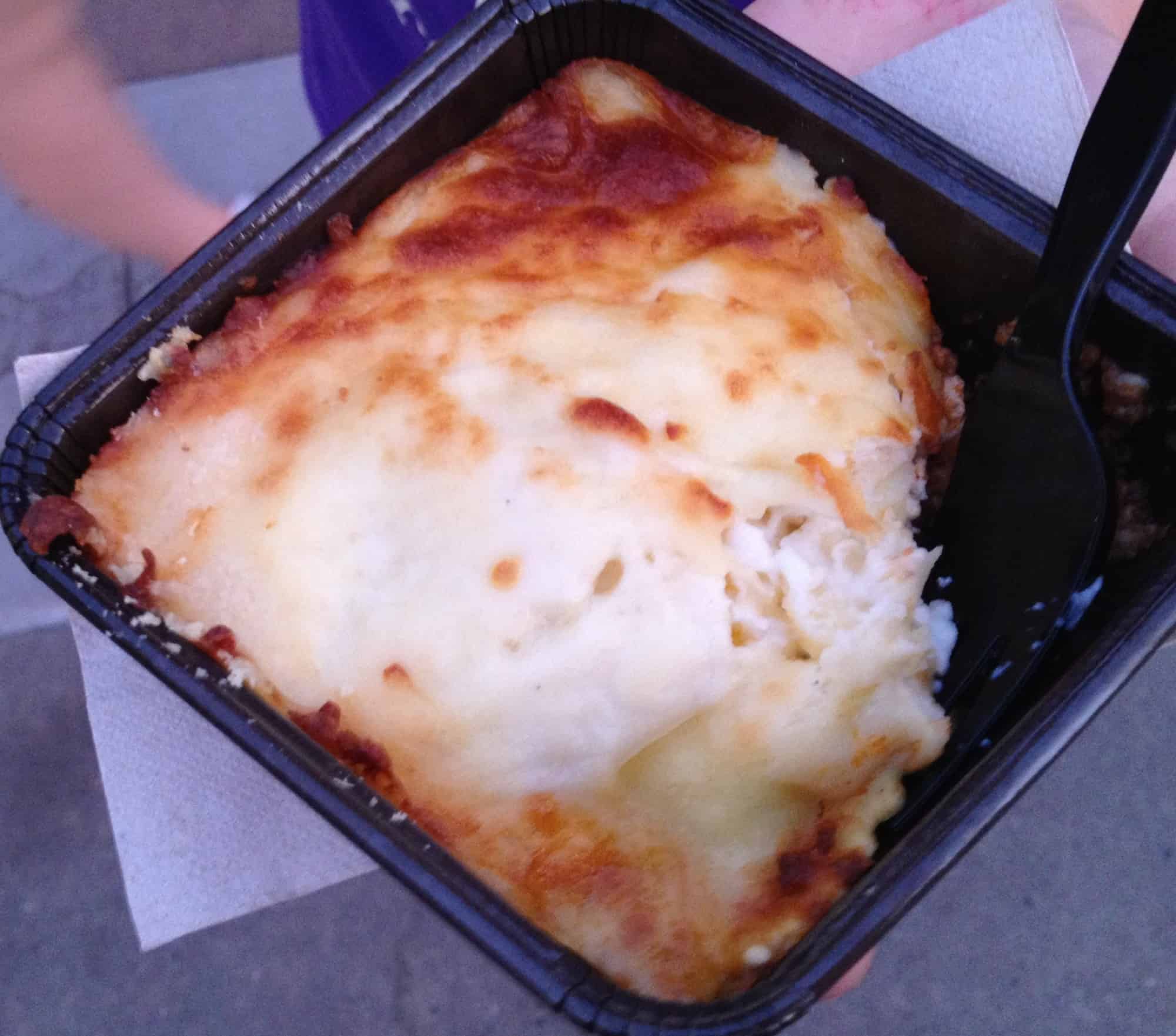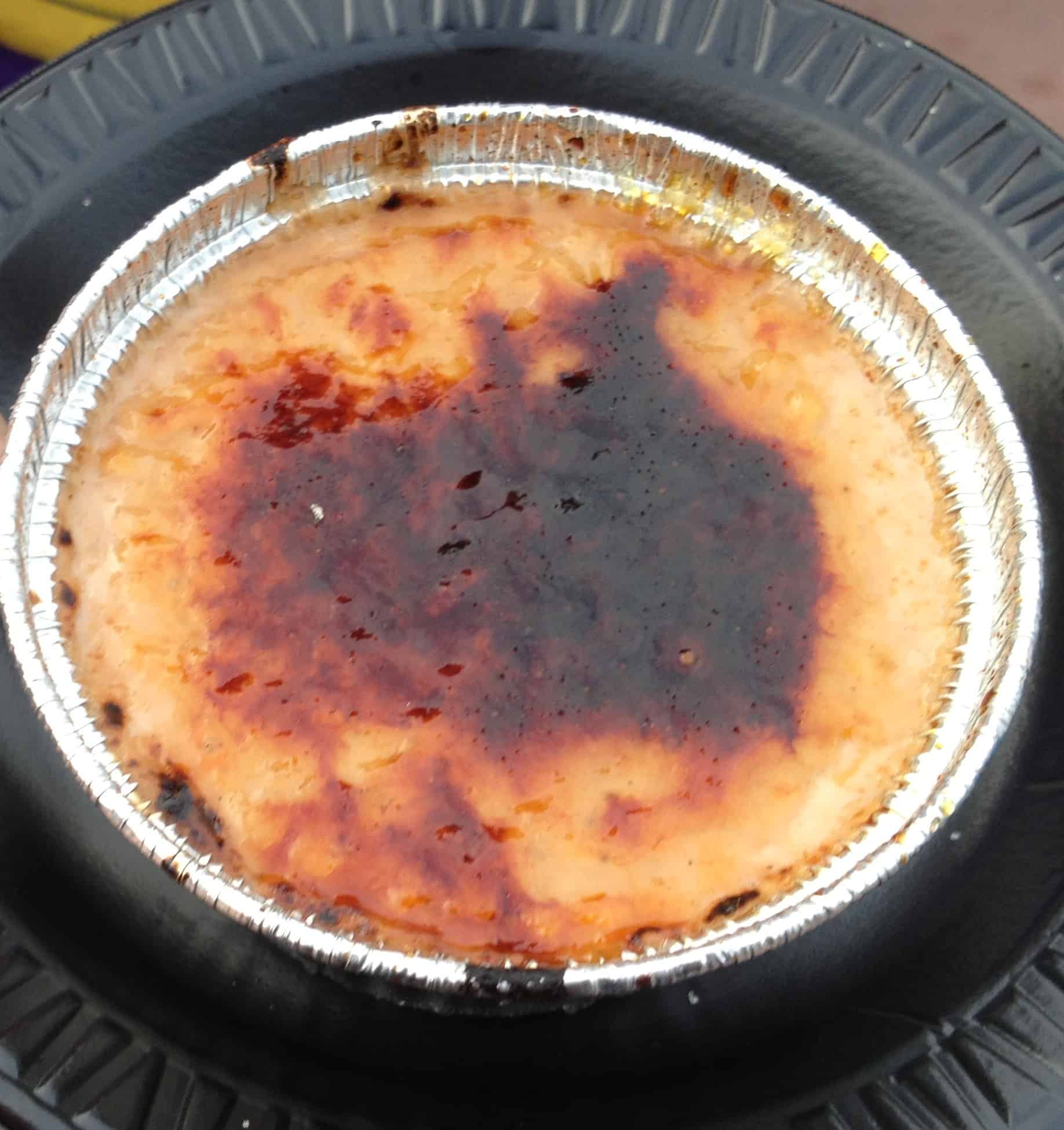 In the past, I have been hesitant to bring my kids to an evening at Food & Wine, because it has become a "drinking around the world" event for many people, to the point of excess. However, I recently went, on a Friday night, with 10 Girl Scouts, and we all had a wonderful time. We were insulated in our own little group and were able to avoid any unpleasantry that can arise when large groups of folks are combined with large amounts of alcohol. That's not to say those groups aren't there, but you can choose to ignore them and still have a wonderful time.
I haven't even touched on the wonderful seminars, classes and sessions that take place each year at the Festival. Be sure to check out the Festival Center next to Mission Space and Ellen's Energy Adventure for more information, and fun Festival merchandise too. The merchandise was especially top-notch this year. Also new this year is the Chase Lounge, inside the Festival Center, where Disney Chase Visa cardholders can relax and have a refreshment in between their Epcot adventures. Right before the Chase Lounge is the Ghirardelli Chocolate Experience, where you can try drinking chocolate, a chocoholic's dream! You can find out SO much more about the Food & Wine Festival seminars, menus and basically everything you need to know at the Disney Food Blog's Food & Wine pages too.