We've seen the Disney Cruise Line Dooney & Bourke designs for a while now but with the christening of the brand new floating kingdom, the Disney Dream, an entire new design has been created and is now on sale for the inaugural year of sailings. There was some worry that these new bags would only be available for the actual first inaugural sailing but rest assured, when a new ship debuts, its entire first year is considered the inaugural year. How long into the year these styles will last remains to be seen of course! We can also now assume or hope at least that when the Fantasy sails into Port Canaveral, we will be treated to another exclusive design from Dooney & Bourke. I want to extend special thanks to StitchKingdom for the permission to share his photos below. Be sure to visit his site if you don't already, he has tons of reviews and info on the Dream's inaugural voyage!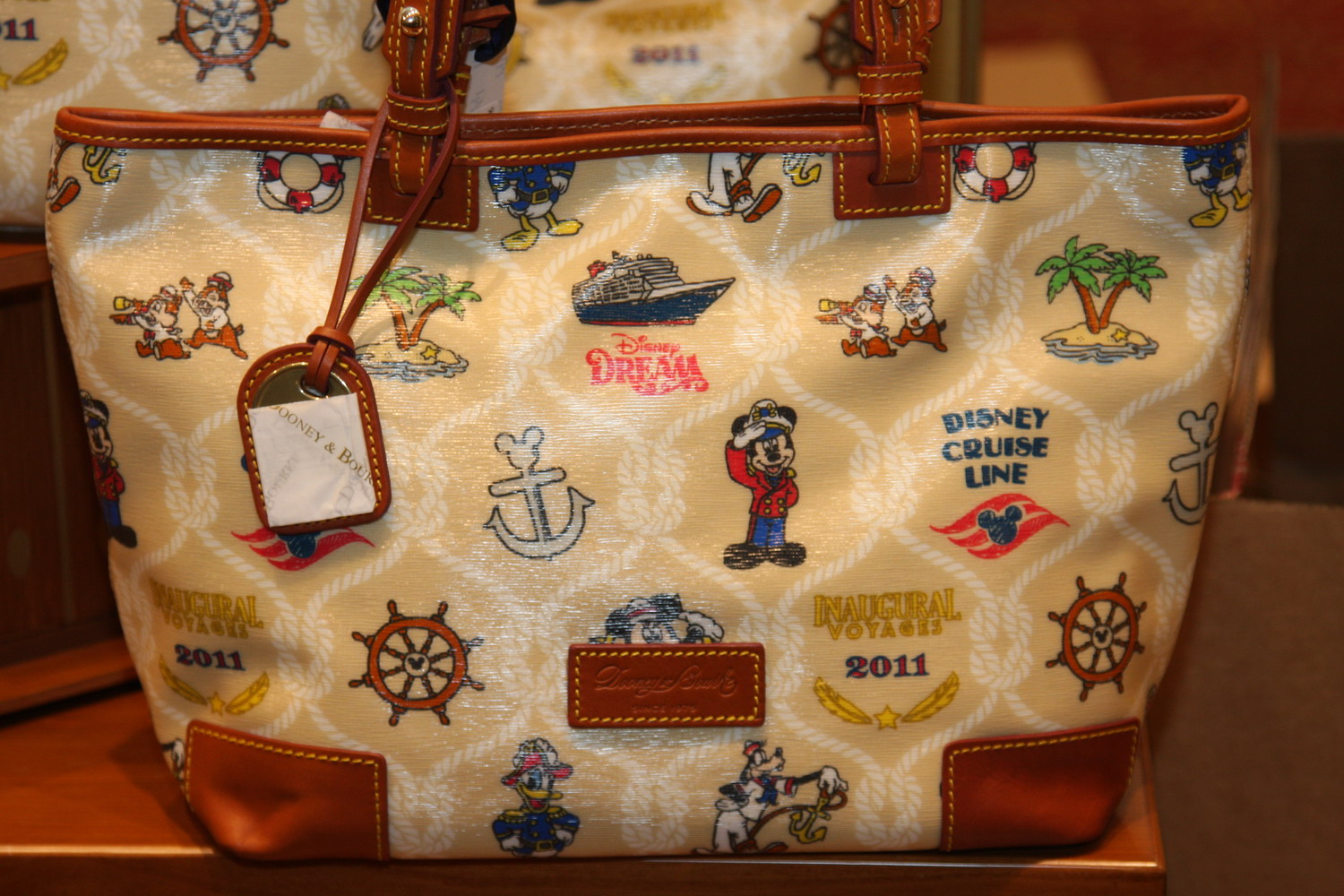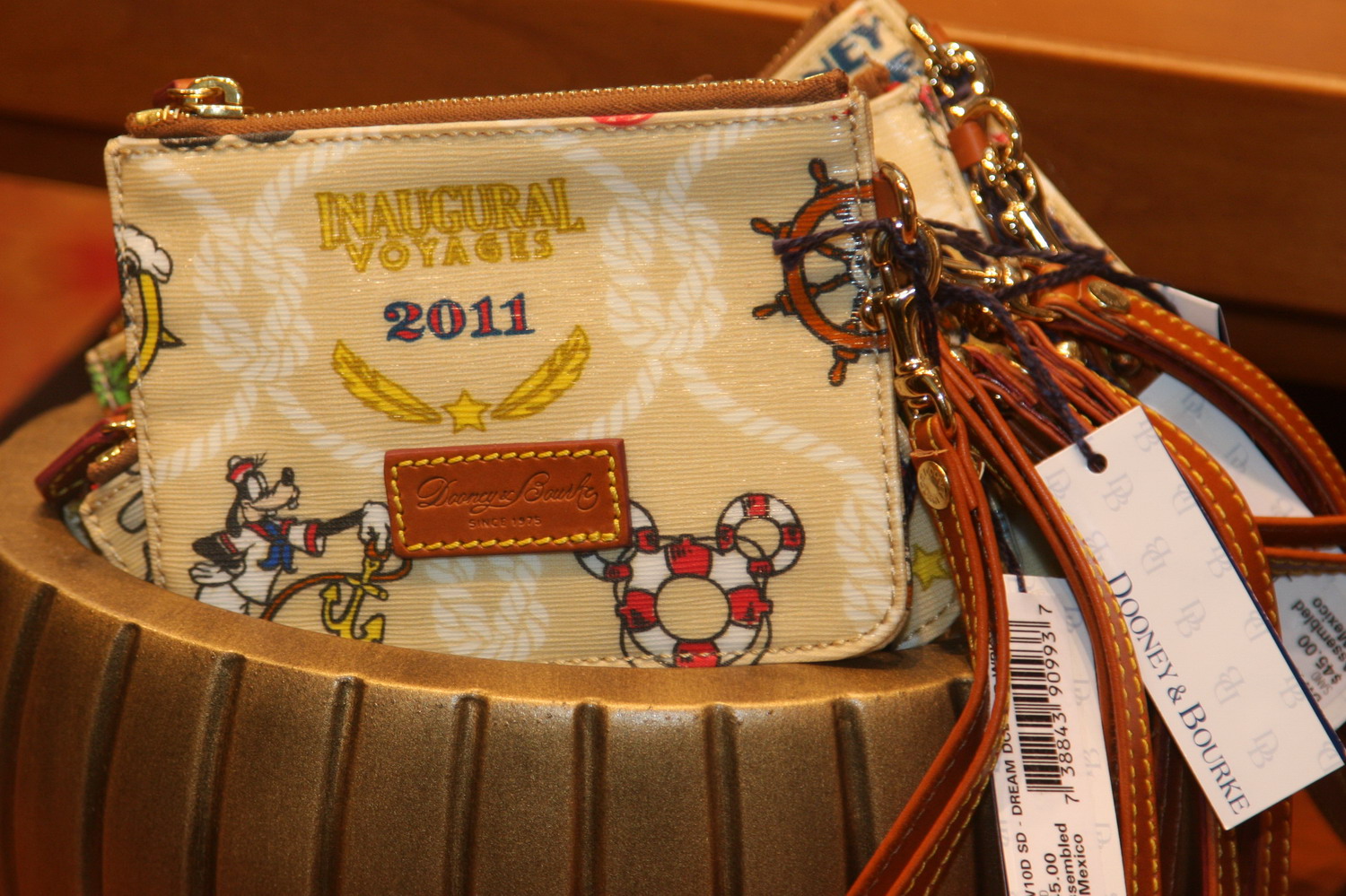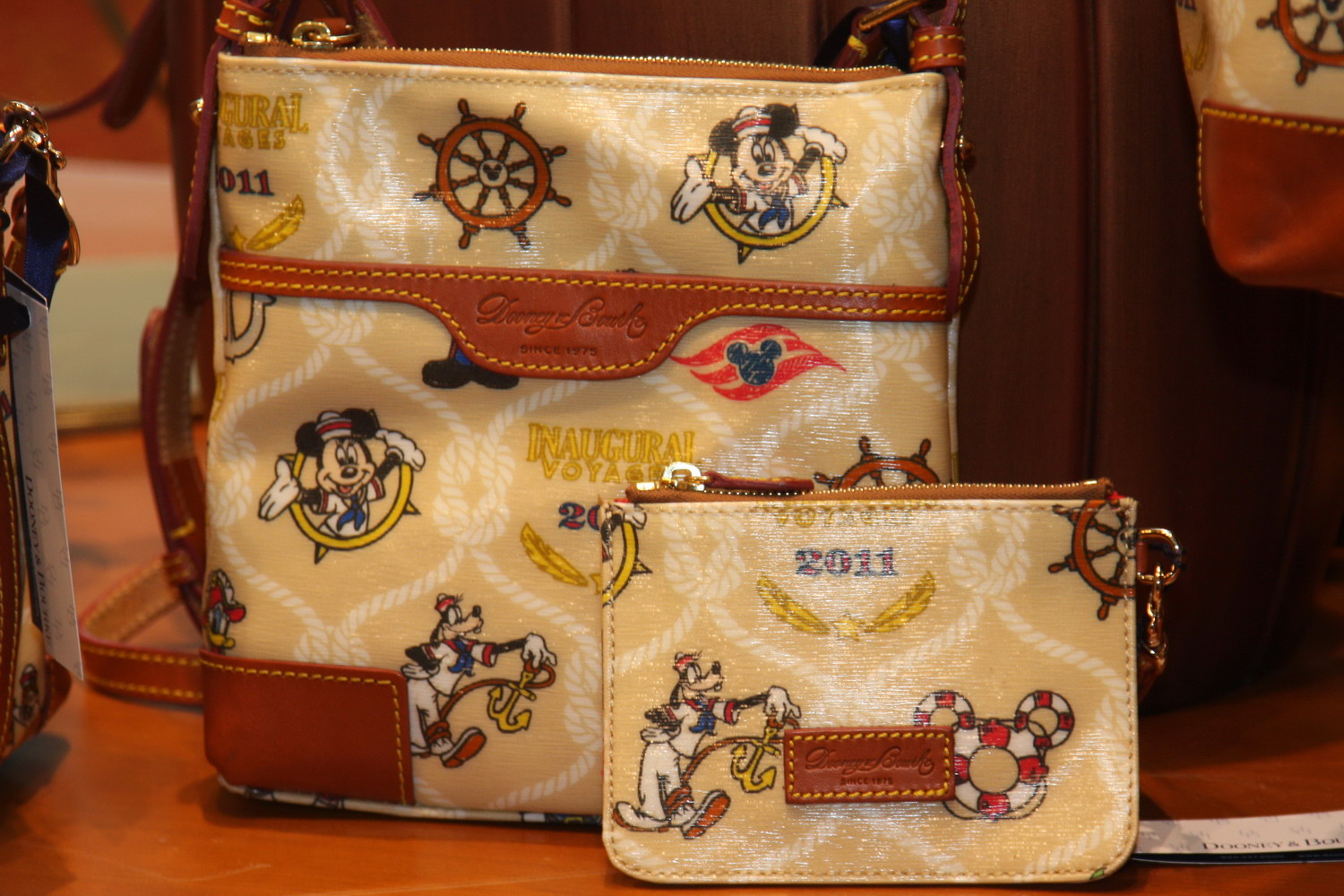 The satchel on the left of the table should be $195 if going by Dooney pricing online for the same style. Will confirm when possible!
Other Disney Dooney & Bourke collections may be found here on ZannaLand:
Disney Dooney & Bourke Original Cindy Sketch in White – NEW STYLES!

Disney Dooney & Bourke Multi-colored Mickey Black Handbags
Disney Dooney & Bourke Brown Mickey, Navy Mickey, Pink Minnie Purse Designs
Dooney & Bourke Disney Cruise Line Edition and Colored Wristlets

Disney Dooney & Bourke Cindy Sketch in COLORS

Disneyland 55th Anniversary Dooney & Bourke Collection
Disney Dooney and Bourke Princess Handbag Designs
Disney Dooney & Bourke Balloon Design in Black and White

Disney Dooney & Bourke Peace Love Mickey Minnie Denim Bags
Walt Disney World 40th Anniversary Dooney & Bourke Collection