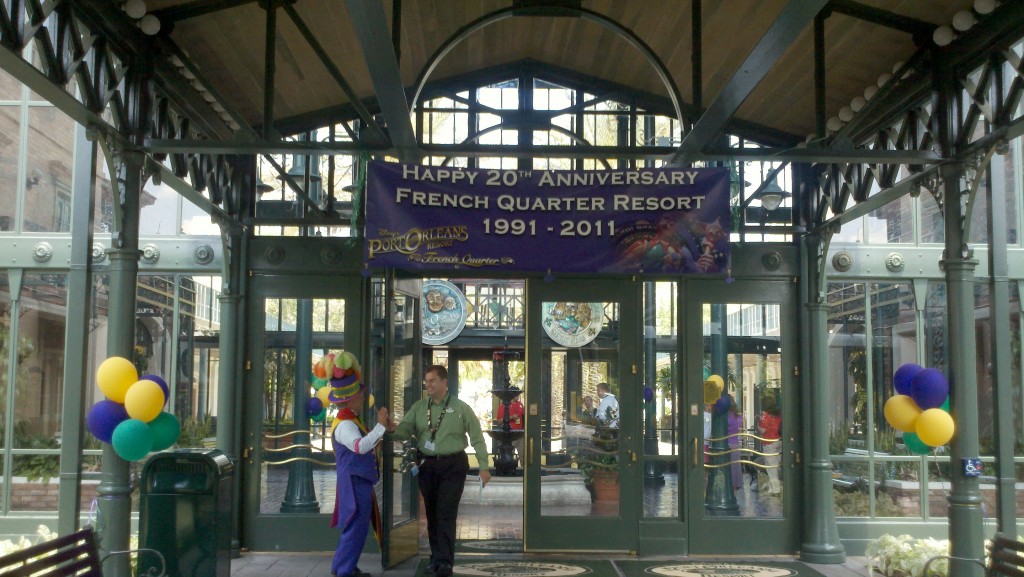 Disney's Port Orleans French Quarter has always held a special place in my heart. Aside from Disney's Lake Buena Vista Villas, which were my family's first foray in staying "on property," Port Orleans French Quarter was our second experience of staying in a Disney hotel. The resort recently celebrated its 20th anniversary, which I didn't realize also coincides with my high school graduation date, so that's convenient to remember.
Some changes have taken place over the years; adding the "French Quarter" when its sister resort, the former Dixie Landings also received a name change to become Port Orleans Riverside. In addition, the table service restaurant, Bonfamillies, named of course for the Aristocats' owner in the animated film of the same name, closed in 2000. Bonfamillies was a favorite of mine and husband's for our anniversary dinners and we still miss it to this day.
Despite these changes, the resort is still one of the best themed, with the most beautiful grounds to walk through and relax in. It is the one place in the Walt Disney World Resort where you can get delicious, freshly made beignets, a wonderful treat any time of day inside the Sassagoula Floatworks and Food Factory, the resort's food court. You can also enjoy a scenic ride down the Sassagoula River by boat, which stops at Riverside and Downtown Disney as well. To top it off, there is a pool with a giant sea serpent ridden by King Neptune, which doubles as a water slide.
As if that weren't enough reason to stay at this delightful moderate resort, the French Quarter is now refurbishing and renovating all of their hotel rooms to make guests stays  even more enjoyable. Let's check out some photos of the new rooms: (click to enlarge)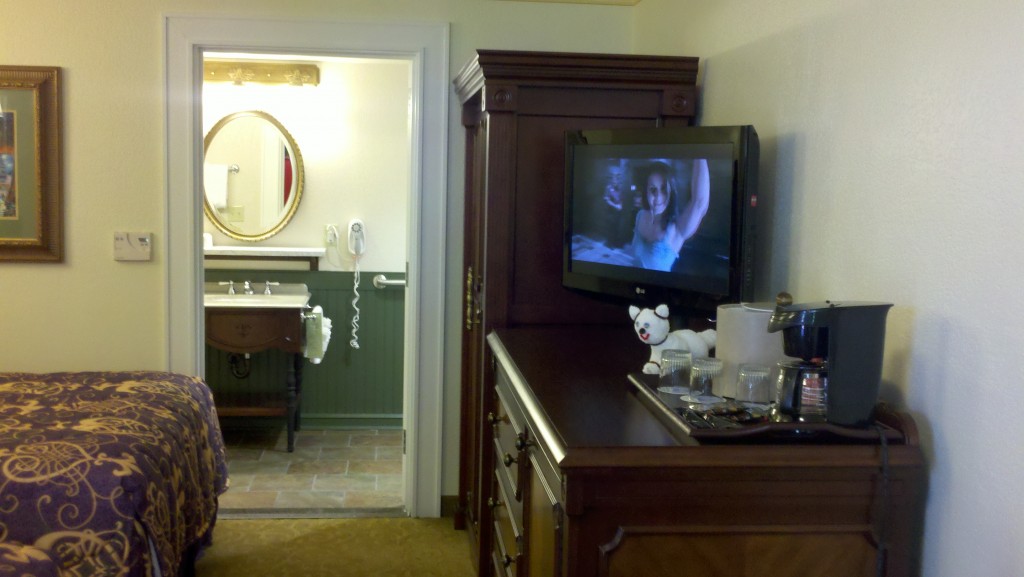 I am excited to stay in one of these new rooms at some point in the future. I think it's a beautiful renovation and will go well with the new Royal Guest Rooms over at Port Orleans Riverside (which we'll see more about tomorrow!). What do you think?