As a child, my family discovered the wonder of Disney Resort properties after our 2nd or 3rd visit. I was still young enough at the time to be in complete awe when we arrived from the Orlando airport at the Lake Buena Vista check-in building (now the Amateur Athletics Association building near Downtown Disney) and were given the royal treatment. It's no surprise, given Disney's reputation, that 20 years later I still remember the kindness and attention we received from the cast member who's name I've long since forgotten. That's the Disney experience for you.
We stayed on two different occasions in the 1980's at Disney's Vacation Villas. These were townhouse-style villas over by the "new" Disney Marketplace. There were 3 different types of villas – The Club Lake Villas, the Fairway Villas, Vacation Villas and the Treehouse Villas. In the 1990's, these resorts were turned into accommodations for the Disney Institute. When that didn't quite take off as planned, Disney decided to completely tear down and rebuild the villas (except for the Treehouse Villas!) and created the Saratoga Springs Resort, part of the Disney Vacation Club ownership program.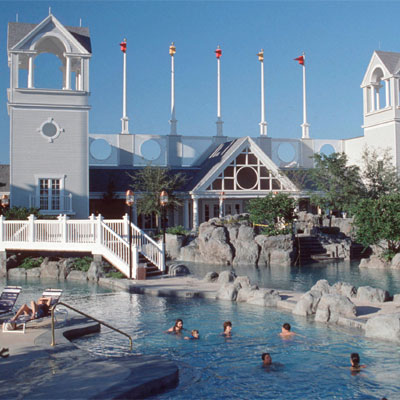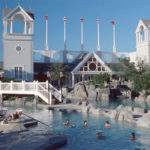 Our experiences there were so wonderful that after that, we were hooked and became Disney Resort regulars. It's kind of hard to go back to a motel off property once you've been spoiled by Disney. We stayed at Port Orleans French Quarter quite a bit, then moved on to Wilderness Lodge and Beach Club. When we stayed at Beach Club, we knew we'd found our home. We would also enjoy the wondrous Animal Kingdom Lodge, Boardwalk, the All-Star and Pop Century properties and Port Orleans Riverside. But like I said, we found our home at Beach Club. If you try out a few Disney resorts, you will find your home too, trust me. There will be one setting that just stands out and each time you walk in the front doors, you take a deep breath, relax, and think – we're home. This is the type of guest experience that other hotels only dream of achieving.
So where should you start? The choices seem endless don't they? Monorail access? Boat access? Close to which park? What about budget? Which is best for families with kids or those without? As explained in Disney Planning 101, there are countless places to find out in-depth information about Disney resort options. All Ears Net is my favorite – they have pictures and maps of every resort so you can even request which building you'd like to try to be in. You should start with that Disney Vacation Planning dvd you ordered (right?) and then check back with DisneyWorld.com to look at the different amenities and options that will best suit your family's needs. You can even ask a specific question to the Disney Moms Panel (or call 407-W-Disney and as a Disney Reservation Specialist as well. What I will do here is explain the differences among the resorts and some things to think about when you are choosing your resort.
Disney divides its resort experiences into categories:
Disney Deluxe Villas
This category includes all the Disney Vacation Club properties, studio, one or two-bedroom home-away-from-home type accommodations. They also feature all the same amenities as Disney's Deluxe resorts.

Disney Deluxe Resort Hotels
For these resorts you will be treated to the finest rooms Disney has to offer. Extra amenities, such as full-service dining and pool features, room details like in-room hair dryers and luxurious comforts await you here. These properties also feature valet parking for a fee.

Disney Moderate Resort Hotels
This category is a step up from the value resorts, offering more amenities and space without a huge jump in price. Here you will find pools with waterslides, more activities and most have full-service dining as well.

Disney Value Resort Hotels
For the budget conscious, these resorts feature typical motel room function with added Disney flair and fun. Food courts, huge pools, everything is bigger in this category, except the price.

Disney Campgrounds
Here you can pitch a tent under the stars, park your RV, or relax in a Disney-built wilderness cabin, all while enjoying the wonderful activities that Fort Wilderness has to offer.

Disney Accommodations for 5 or more guests
If you have a family that doesn't fit in a typical one-room hotel, but don't want to spread out into two separate hotel rooms, you can find what you need here.
Once you decide which resort category best fits your family, you can move on to the next option – location! Do you find yourself spending most of your time at the Magic Kingdom? Epcot? There's no doubt a resort to keep you close-by your favorite park.
Magic Kingdom area Resorts:
Of course the most well-known are the "Big 3" of The Contemporary Resort and now the Bay Lake Tower villas at the Contemporary, The Polynesian Resort and The Grand Floridian Resort and Spa. All three of these are on the monorail loop leading to both the Magic Kingdom and the Transportation and Ticket Center, so you need only step out to the monorail platform to get to the magic. If you want to head to Epcot, a trip to the Transportation and Ticket Center (TTC) will let you switch to the Epcot Monorail. From there you could take a boat from Epcot's World Showcase to Disney's Hollywood Studios, or get a bus directly there from the TTC. There are also buses directly from each resort to all the theme parks, water parks and Downtown Disney.
Disney's Wilderness Lodge and Wilderness Lodge Villas are also in the Magic Kingdom resort area, though not on the monorail loop. You can, however take a boat directly to the Magic Kingdom from the Wilderness Lodge property. If you want to head to the other parks and Downtown Disney, buses will take you there. Fort Wilderness Campground is also part of the Magic Kingdom resort area, with boat access directly to Magic Kingdom. Bus service is available to all other theme parks, as well as the TTC.
Epcot area Resorts:
Located a short walk (or boat ride) from the International Gateway entrance to Epcot's World Showcase, are Disney's Yacht Club and Disney's Beach Club Resorts, Beach Club Villas, as well as Disney's Boardwalk Inn and Boardwalk Villas. Also accessible here are the Walt Disney World Swan and Dolphin hotels, run by Sheraton. These resorts also offer the same boat service directly to Disney's Hollywood Studios. Pop Century and Caribbean Beach Resorts are also part of the Epcot resort area, though not accessible by boat or walking, only by bus.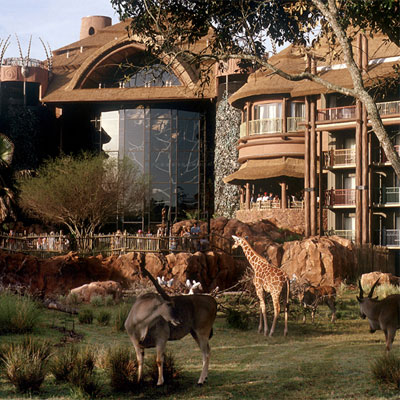 Animal Kingdom area Resorts:
There is not direct boat or monorail service to Animal Kingdom, but there are still resorts very close to this park, including of course Disney's Animal Kingdom Lodge and the Jambo House and Kidani Village Villas. Also in this area are the All-Star Sports, All-Star Music and All-Star Movies resorts and Coronado Springs Resort and Convention Center. All of these resorts feature direct buses to the parks and Downtown Disney.

Downtown Disney area Resorts:
This area features the resorts of Old Key West, the original Disney Vacation Club property, Port Orleans French Quarter and Riverside (Riverside is formerly known as Dixie Landings), Saratoga Springs and the newly refurbished Treehouse Villas at Saratoga Springs. All of these properties feature boat access directly to Downtown Disney and bus service to the parks.
Those are the two main criteria when choosing which Disney Resort will fit you best. Once you decide your budget and the location you'd like to stay in, you can narrow the choices down based on which amenities will best fit your family. Things like which pool would you enjoy the most, which resort has water or other sports activities, full-service restaurants, which resort theming would you or your family enjoy the most.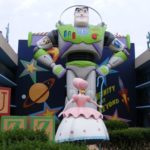 It's hard to recommend a specific resort here, because each family is different – which is precisely why Disney World has SO many options to stay in! A family with small children might love the larger-than-life decorations at an All-Star property or Pop Century, but they might be equally as entertained by seeing animals out their window in a savannah view room at Animal Kingdom Lodge. The choice is up to you! When I asked my Twitter followers to name their favorite resort, there were almost no two answers that were the same. Everyone has their favorite, for different reasons. Even among families, each person may have their own favorite resort – and that may even change over time. It's great to resort-hop and check out what else is out there for a return visit.
In the coming weeks, I will be featuring blogs on individual resorts, to give you more of an idea of what each property has to offer. Enjoy the decision process – it's quite exciting! I hope you find your 'home' at Disney World – I'd love to hear about your favorite resort, comment and tell me all about it.