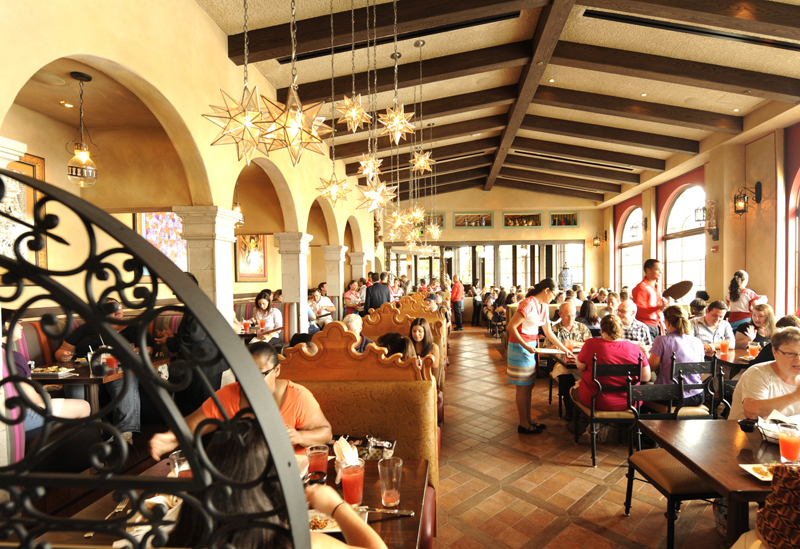 Last night local media and cast members were treated to a special opening preview of Epcot's newest dining spots – La Hacienda de San Angel and La Cantina de San Angel. Completely new in design and construction, the two restaurants will replace the former counter service-only Cantina de San Angel. The new space will now accommodate both counter service during the day, using the outdoor tables as well as the air-conditioned comfort within La Hacienda, until 2:30pm, when La Hacienda will prepare for its dinner-only table service dining. Extending out onto World Showcase lagoon, the new construction is simply beautiful and fits right into the existing architecture and theme of the Mexico pavilion. While I will be sharing a more in-depth review after we've gone back and dined there as regular guests, I thought I'd share some of the highlights from last night and what you can expect from these two new choices.
Check Disney's video overview of what La Hacienda is all about. I can show you a million pictures (and I will!) but here you can get a better idea of the amazing views and decor within the restaurant:
Facts & figures:
La Cantina opens daily at 11am and serves both lunch and dinner until 9pm with room for 150 guests at the outdoor tables. For questions about menu or other items, you may call them directly at 407-827-8570. See full menu below:
La Hacienda opens daily for dinner service at 4pm until 9pm with capacity for 267 seated guests inside. Reservations may be booked online or by calling 407-WDW-DINE for dates past October 15, 2010. For questions on special dietary needs or other items, you may call La Hacienda directly at 407-938-9141. They are happy to accommodate special dietary needs, but as with all special requests, advance notice is recommended to ensure they are prepared.
I am waiting for confirmation as to whether La Hacienda will accept the Tables in Wonderland card. There is a  kids menu, which  features beef or chicken soft tacos with rice and vegetables; chicken tenders with vegetables, chips and cheese sauce; and ground beef nachos with cheese sauce. Priced at $8.50 for all except the nachos which are $7.75, the kids meals include a drink and a either a fruit cup or a churro with vanilla ice cream. Hacienda drink and dinner menu: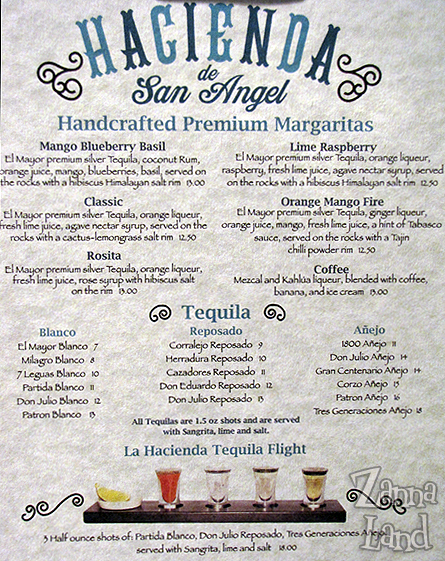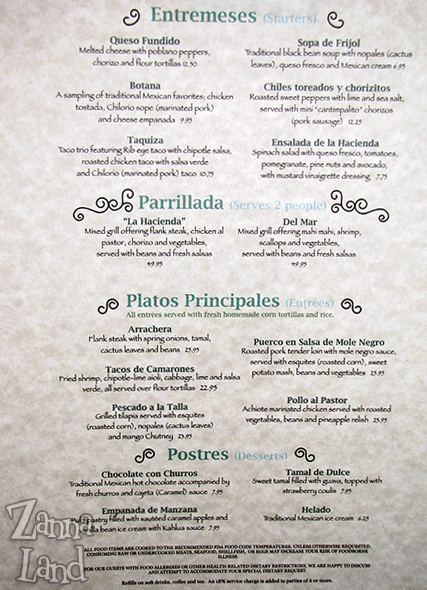 Now let's take a closer look at some of the wonderful food, scenery and more! As always, click for full-sized views of the photos. Keep in mind last night's event was a preview so images may not represent how menu items will look when you order.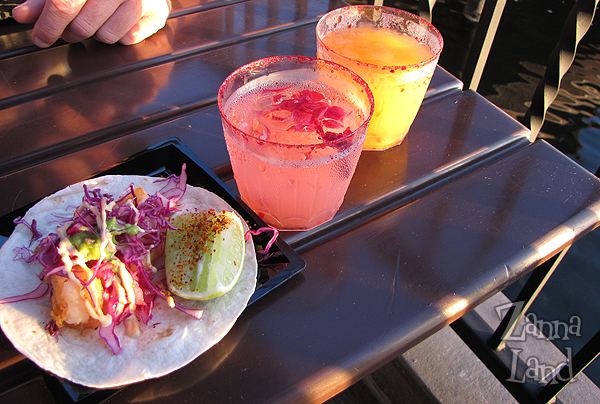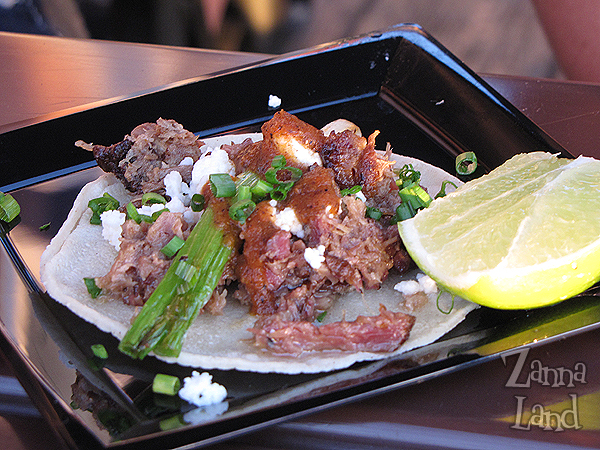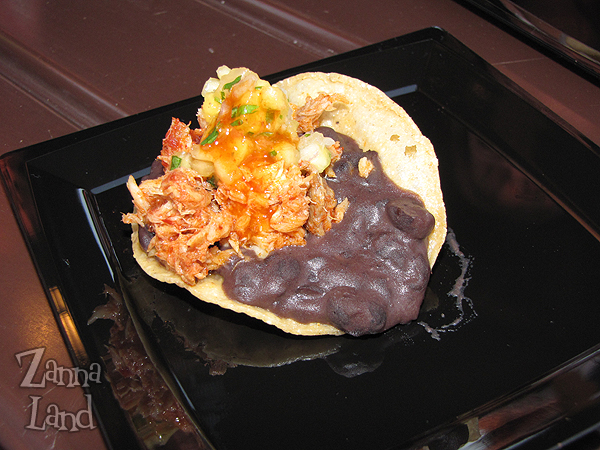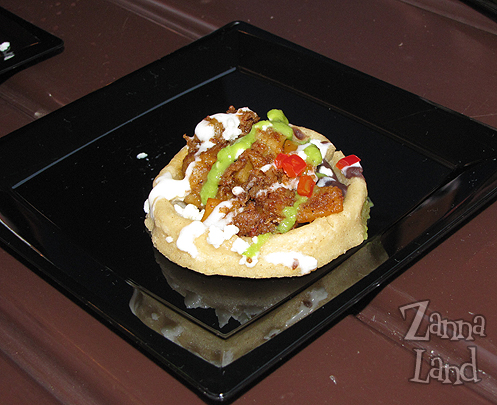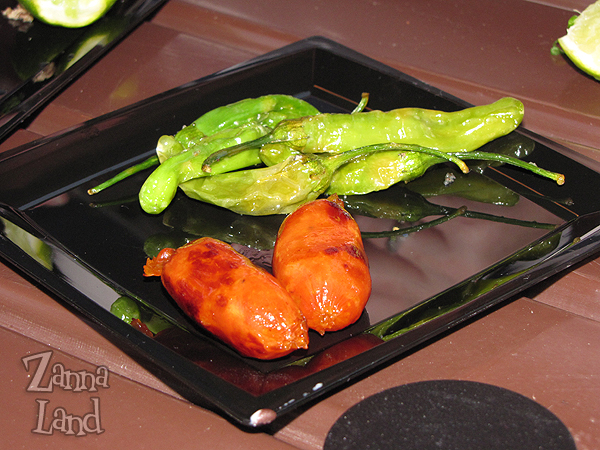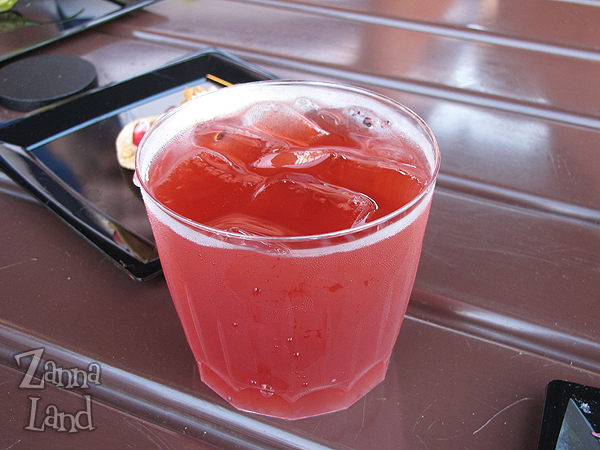 And now some of the beautiful views, both inside and out! For more pictures, head over to my flickr stream.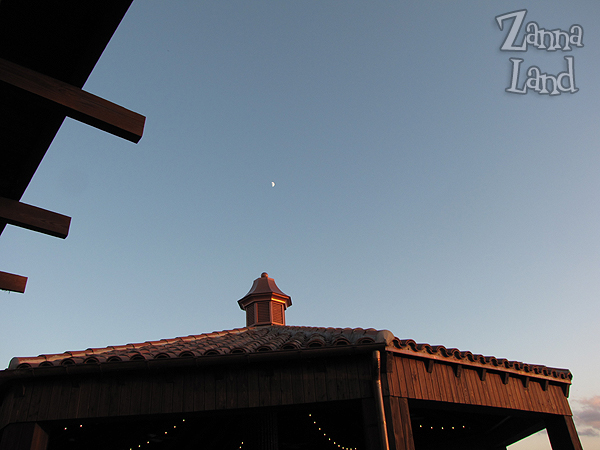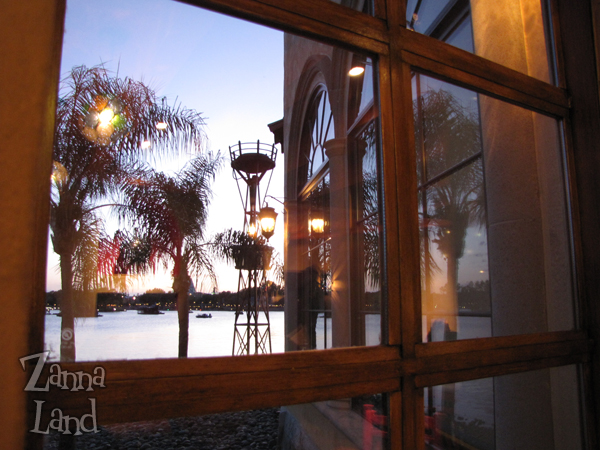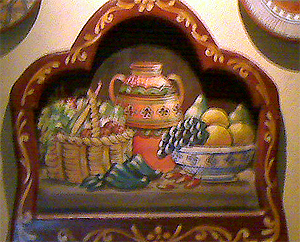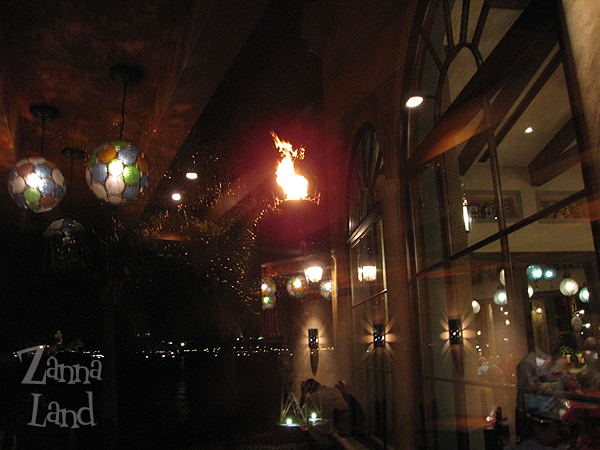 All in all, it was a wonderful evening. The food was delicious and just as Via Napoli provided, something new and different around the World Showcase lagoon. My favorite item was the shrimp taco, which I will definitely be ordering next visit. We sampled many margaritas, some of which were special for last night and not on the menu, but my favorite, the Mango Blueberry Basil, is on the menu so I highly recommend it! You can also enjoy selections of tequila, including the La Hacienda Tequila Flight which is 3 half-ounce shots of their most popular tequilas, served with Sangrita and lime for $18. Stay tuned for future reviews of the full menu! Be sure to check out DisneyFoodBlog as well, for continued updates to La Hacienda and La Cantina de San Angel including menu updates and more pictures!