Podcast: Play in new window | Download
Subscribe: RSS
I've been excited about DisneyPixar's Brave since first hearing about it, back when the working title was "The Bear and the Bow" (I like BRAVE much better for the record) and now that we've been treated to Brave concept art and official promotional posters, the excitement is growing. During the Cars 2 screening I was able to attend a few weeks back, we saw the Official Brave Trailer (click to view in full-screen hi-def) and I was blown away. I am in love with the rich landscapes and unbelievable detail shown here. Pixar is already known as masters of realistic-looking designs and characters but this type of mythical environment is something new. Critics are saying it is on par with Hiyao Miyazaki's films, with which I am also obsessed, for their reverence and amazing depiction of nature. Well enough babble from me, let's watch the trailer!
I'm also including this official image release, which if you click to enlarge and right click on, you can save it for wallpaper on your computer – it's currently on mine! Enjoy Princess Merida!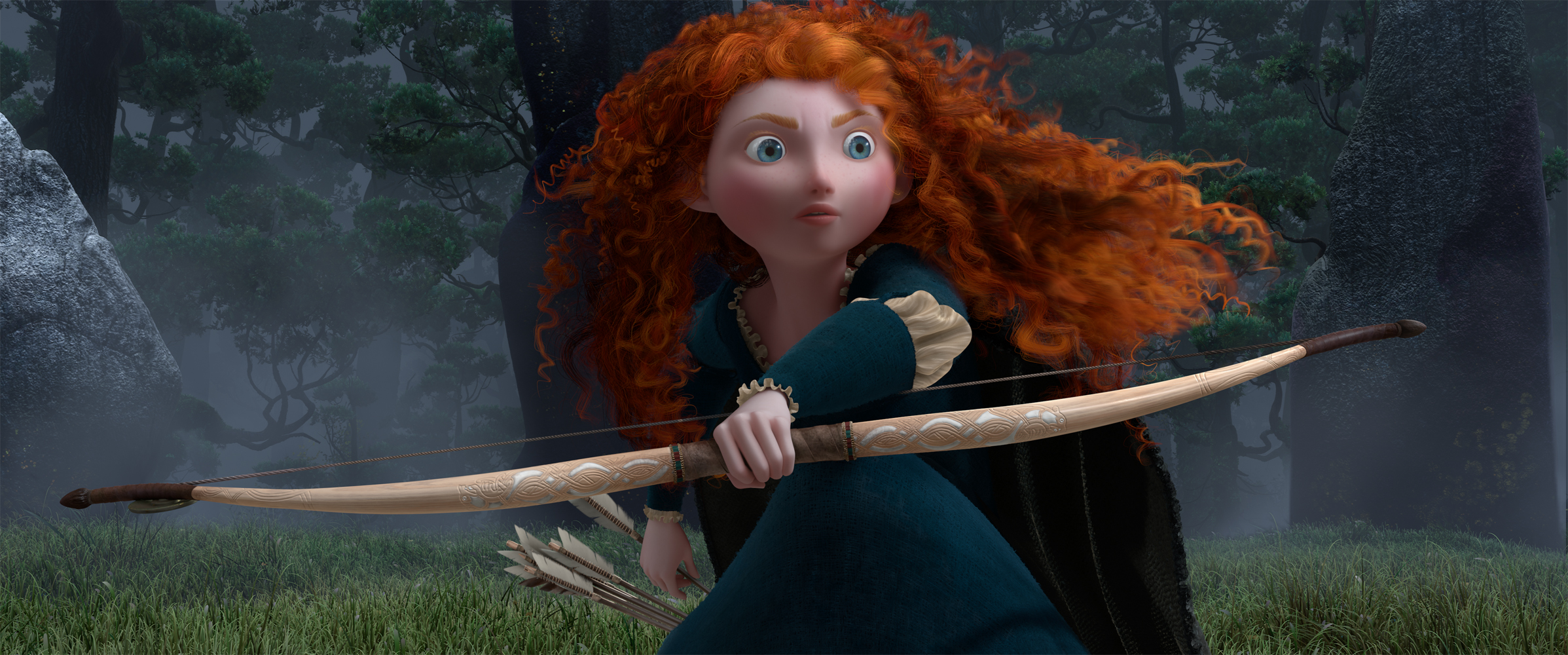 EDIT: After watching the trailer a few dozen times, I decided to take this screenshot from one of my favorite parts of the trailer. It's not going to be as high quality as the above official photo, but I thought I'd share it anyway in case anyone else loved this sweeping scene of the castle and surrounding mountains. Click to enlarge and save if you'd like.
Become a fan of Brave on Facebook: http://facebook.com/PixarBrave
Official Brave Website: http://disney.com/Brave
Brave coming to US theaters June 22, 2012