Being an extreme Disney Parks fan, I set out to the grand opening of LEGOLAND Florida with a pretty critical eye. As much as my 11 year-old daughter is a thrill-ride junkie, we are not really "other theme park people." And while I am certainly not alone in my Disney devotion, there is much fun and enjoyment to be had at the new LEGOLAND park in Winter Haven, FL. [Click to enlarge all photos below.]
I was invited down to a media preview of the park, as well as the grand opening celebration. Timing and other commitments only allowed me to attend Saturday's festivities, but I was thrilled to be there opening day and feel the excitement along with other guests. Block-shaped confetti in traditional LEGO primary colors rained down as songs like "Celebrate" and Sting's "Brand New Day" played in the background. Helpful "model citizens" (park employees) were on hand to assist with tickets at the gate and pass out park maps.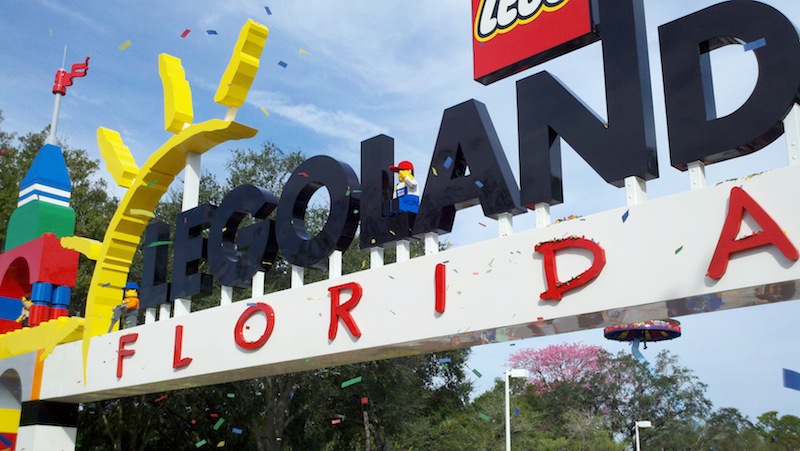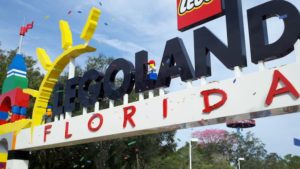 The first thing that hit me as I pushed through the turnstile was the harmony of LEGO with the nature of Florida. There were two huge LEGO displays before us, but mature trees flanked them. It instantly put me at ease, given the history of the Cypress Gardens park that first opened as a botanical garden with waterski shows back in 1936. Way before a Mouse had inspired a theme park on either coast, Cypress Gardens was the biggest Florida attraction of its era. I remember going there once or twice as a child and have fond memories of the Southern Belles that adorned the botanical gardens, waving to visitors. While Cypress Gardens was purchased and turned into an "Adventure Park" back in 2004, most of the original charm remained. I am very happy to report that is still the case under LEGOLAND's ownership.
Because of its history and the grounds themselves, this particular LEGOLAND park is a bit different from the other 4 parks around the world. The kid-themed rides along with the impeccably detailed MiniLands which LEGOLAND is known for are definitely still there but now set in a backdrop of centuries-old Cypress trees, a beautiful lake and the botanical garden area, which was kept with the Cypress Gardens name. Locals and visitors of the original park can still see the awe-inspiring banyan tree within the garden path. For me, it was an excellent escape from the hustle and bustle of the theme park rides, mid-way games and vendors.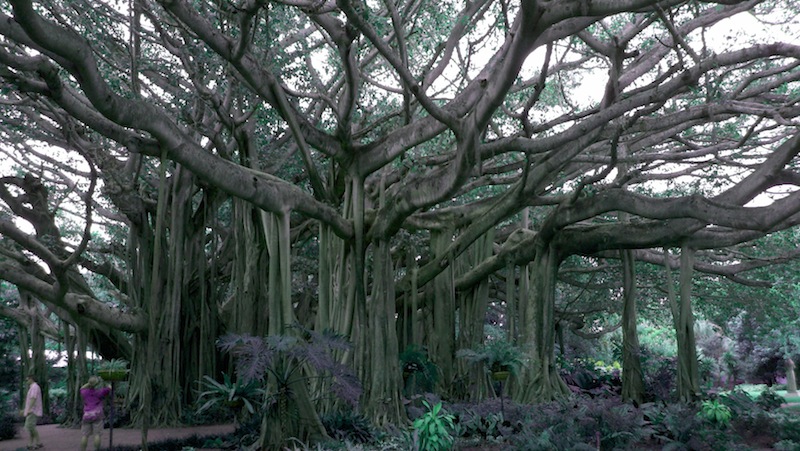 That is not to say I did not enjoy the rest of the park. I was actually pleasantly surprised at many aspects and details found within the park. Aimed at guests aged 4-12, the rides themselves are smaller and shorter in length but even bigger guests can still get in on the fun. Two adults may not fit comfortably within the Coastersaurus, but you can definitely still ride and enjoy. It is very difficult for me personally to not compare the level of theming to that of a Disney park, but on its own, LEGOLAND did not disappoint and is chock full of delightful details for you to seek out.
I most enjoyed the Safari Trek, which is really fun for any age. I'll be writing about that attraction separately because there are so many fun aspects to it. I also loved Miniland USA, which one could literally spend all day exploring and probably still not find all the details. I think, having seen and now taken photos of Miniland USA, it's hard to convey their detail and scope in pixels, it must be experienced in person.
There is more to the park than roller coasters or attractions where you passively sit and look. There three separate areas full of rides where parents and kids are part of the attraction, making cars move, boats sail and more. There are also several play areas for kids to burn off energy and be a part of a LEGO or DUPLO environment. My three, ages 12, 11, and almost 3, loved every corner of the park. We spent the entire day there and there were still some things we did not get to experience, so we'll be making a return visit for sure.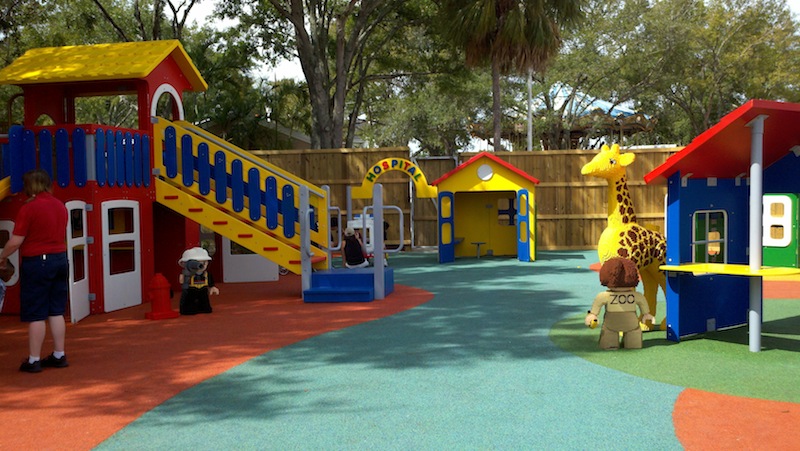 One area of disappointment within the park were the food options. Snack carts only take cash (not sure if this will change in the future) as do the mid-way games, so be prepared and hit an ATM before you arrive. We ended up at the Lakeside Sandwich Co, which actually offered very little in the way of choice and 3 of our group of 6 ended up getting salads, at $7.50 or up for just the salad, which contained nothing special at all, we weren't too thrilled. Other choices were pre-made and pre-packaged (freshly made on site we were told) wraps (wrapped in foil with no mention of ingredients) and one or two generic sandwich choices. There were other dining options of burgers, chicken and a pizza and pasta buffet which we'll have to check out next visit. Bottled water and sodas go for $3+ each, so our lunch quickly added up. I'm hoping these options and possibly prices improve in the coming weeks.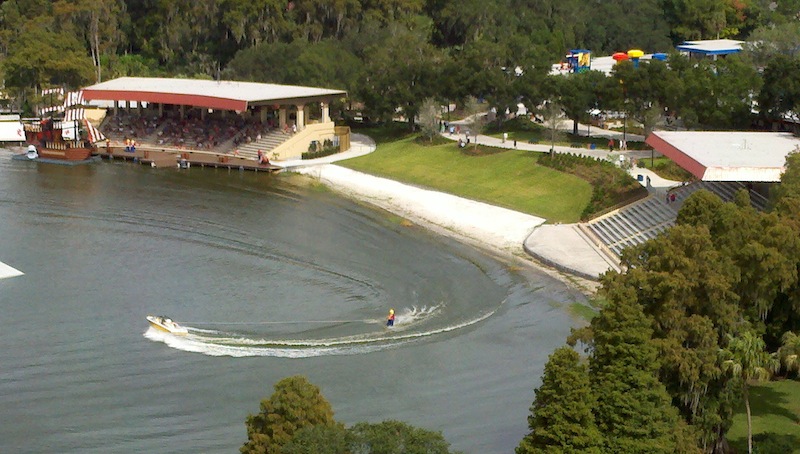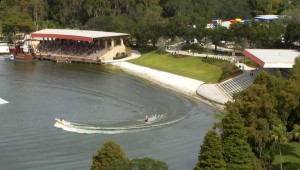 That was really my only complaint. Now to answer my own question, is it worth the price of admission ($75 for adults and $65 for kids and seniors)? My answer – yes. It is a steep fee, but if you have kids in the age range, I am confident you will have a day full of entertainment that you won't regret. If you are a local to the area or visit Florida more than once a year, I think an annual pass is your best value. I honestly wish I'd bought some when they were available for $99. Now at $129 for adults ($99 for children 3-12 and seniors 60+), it's still the best bang for your buck and you can return again and again to see your favorites or discover something new. At right about an hour away from Walt Disney World, it's a very doable day trip. The park does close at 5pm but there are some days in upcoming months where they may open an hour or two later. Be sure to check the calendar before you plan your visit. Stay tuned for some more spotlights on my favorite parts of LEGOLAND Florida.