Friend and fellow Disney and theme park fan Banks Lee spotted these beauties for sale at the Magic Kingdom the other day. I have to say, I have never  before wanted a Snuggie*…until now! I think Disney did a great job with the two designs and hopefully there will be even more in the future as well!
I also saw some Nightmare Before Christmas Snuggies when I was in Hot Topic the other day so be on the lookout for those too. (Which is funny since Tim Burton has actually openly poked fun at the Snuggie phenomenon!)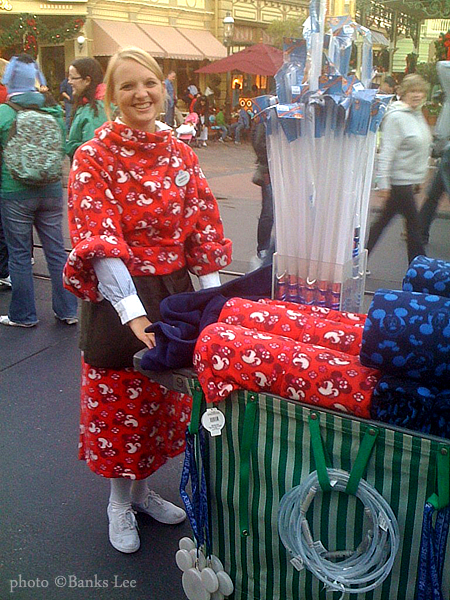 EDIT: Thanks to Orlando Attractions magazine for tweeting that they are for sale at around $28 (30 with tax). I was in the ball-park huh? 🙂
Many thanks to Banks Lee for permission to share this photo with you all!
*Of course I have to say that Snuggie is a registered brand name and these are not Snuggie brand, but it's much easier to say than "sleeved blanket" 😉