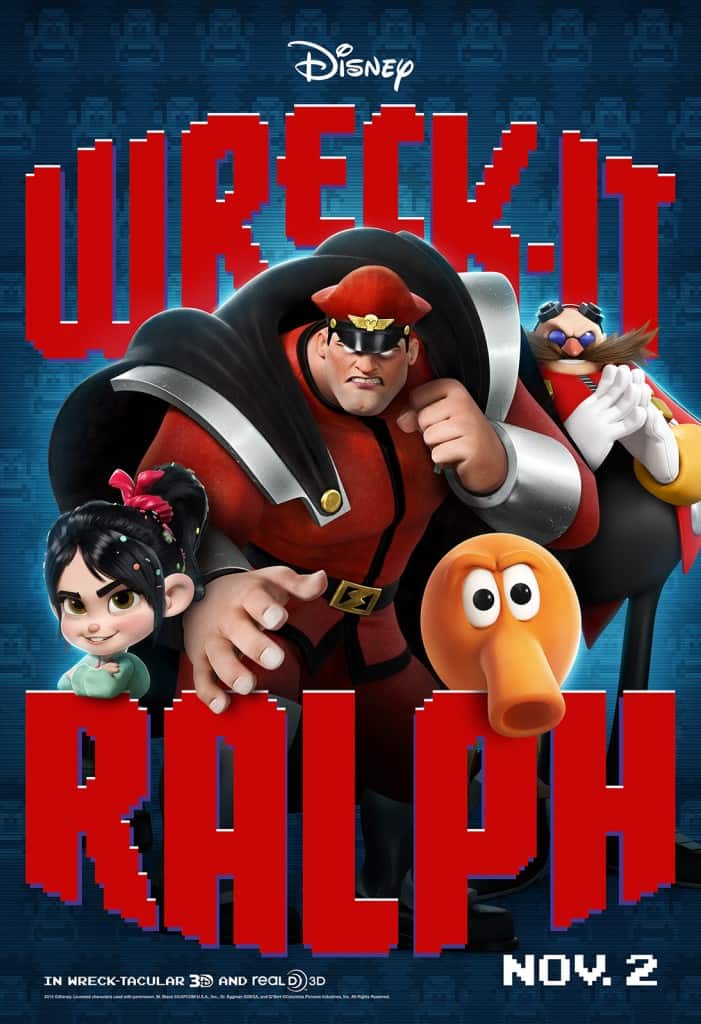 My musical tastes have always been varied and eclectic, a trait which I am happy my 13 year-old has inherited as well. He loves most genres, but has been focused on dubsteb and club music for the last couple of years, even creating his own mixes and writing original music, when he's not drumming for school. So we were both excited to learn that Skrillex would be working on the soundtrack for the upcoming Disney 3-D feature Wreck-It Ralph. This morning he let me know of an article he read noting a cameo Skrillex will have in the film. (I love when my kids give me blogging ideas!) I thought I'd share it here for the fans that may be interested – from the UK dance and club music site MixMag:
Disney aren't strangers to grabbing hot DJ talent to cameo in their movies off the back of the soundtrack. Back in 2011 they got Daft Punk. Now it seems Skrillex is stepping into Disney-land.
A couple of months ago Mixmag reported that Skrillex would score some of the soundtrack to Disney's upcoming animated feature Wreck It Ralph.
After Total Film magazine watched 30 minutes of the new film, it has emerged that Skrillex is not only providing the music but also lending his vocal talents and likeness to star in a cameo role.
Clark Spencer, the film's producer, spoke about how Skrillex went from EDM superstar to Disney cartoon. "We went to him first and said, 'Hey, we have this party scene in the world of Fix It Felix Jr, and we have a DJ and we think it would make a nice cameo if we put you into it.' And he was ecstatic," he said.
"We built his model, we put on his look, and we sent it to him to have him give us comments. And he said he would never wear non-black tennis shoes. He said 'My tennis shoes will always be black'. So we changed the tennis shoes to black.
"You don't see them in the film, as he's behind the DJ booth, but they were in the model. He has seen the animation, and he's very, very excited about it." (see full article here)
See the new Wreck-It Ralph trailer here (I love that they added music from one of my favorite bands, fun. Yay!):
I know I'll be looking for his cameo, I'm almost excited about this as I am seeing Q*bert again!
Wreck-It Ralph opens nationwide on November 2, 2012
. What are you most excited to see in Wreck-It Ralph?