It has been a very turbulent few months in the world. The past couple of weeks have brought so many important matters out of the dark and into the light. We do not want to make light of recent events, nor move on as if nothing has happened. However, we know that many people still need to take mental health breaks from what they've been dealing with. So in that understanding, and because we did take such a long break during the quarantine times (for our own mental health), we have made the decision to continue with our next Up the Waterfall episode.
We actually recorded this Jules Verne episode 2 weeks ago, but technical difficulties prevented us from posting it last week, and then we felt it was not the time to post during such an important time in history. We are not stopping our actions, our learning, or our listening as we spread the message that Black Lives Matter, and we hope you continue to do the same. If you have not yet visited the resources listed on my last blog post regarding anti-racism, I urge you to read and seek out further education leading to action. Thank you.
---
In this week's episode of Up the Waterfall, we journey back to the days of Jules Verne, and all of the ways that he can be found and seen in Disney parks and films. For some people, 20,000 Leagues Under the Sea instantly comes to mind, either the movie or the attraction. Others may remember the homage to the "Grand Old Man Himself" in the former Horizons attraction. Still others may know of his influence in other Disney parks around the world. And we'll cover all of those and more.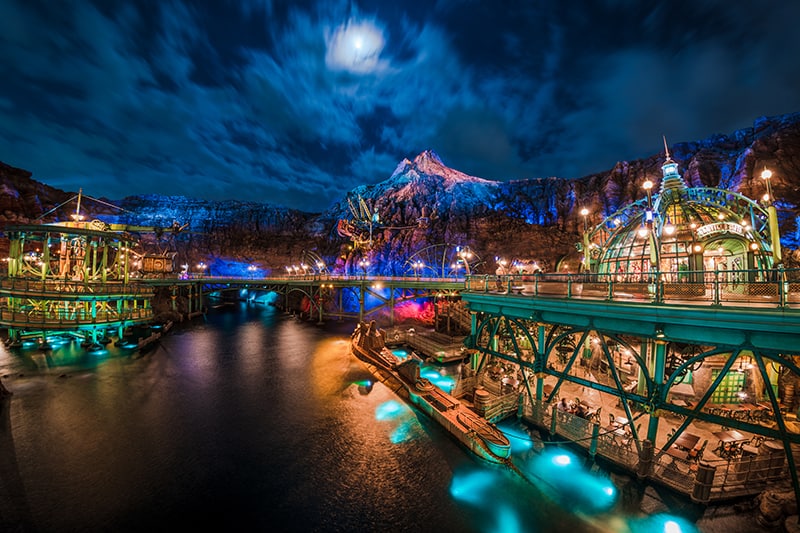 Jules Verne was such an elaborate storyteller. He filled his pages with endless amounts of details, bringing each sentence to life as he wove his tales of adventure. As you can imagine, Jules Verne's narratives filled with exploration and travel, perfectly lent itself to Disney's method of storytelling. This is evident both on film and in attraction form. As you will see and hear on this episode, Disney only improved on bringing Jules Verne's creations to life over the years. Perhaps the best representation is Mysterious Island at Tokyo DisneySea. As we discuss, be sure to comment below or on the YouTube video of Up the Waterfall Episode 27, which we highly recommend watching this time around, as our producer, Christian has inserted so many fun photos, videos, and more referencing what we are describing. We'd love to hear your thoughts or favorites too!
As always, we thank you for watching and listening! If you enjoyed, please share with a friend so more folks can learn about our growing podcast! Thank you!
How to Listen to Up the Waterfall
You can listen anywhere you download and listen to podcasts, including: 
(If there's a podcast service where you can't find our show, let us know and we'll get it added there!)
How to Watch Up the Waterfall
Head to our Up the Waterfall YouTube Playlist – where you can see our opening sequence and see some unique images during some episodes.
Feel free to comment below with your opinions on ANY of these hot button topics, any questions or info you'd like to add, or if it's easier, head to the Zannaland Facebook page and join the discussion there with fellow Disney Parks fans!
Zannaland and Up the Waterfall Community – Let's Connect!
FOLLOW THE ZANNALAND FAMILY ON SOCIAL MEDIA, WATCH OUR VIDEOS, VLOGS AND PODCAST TOO: 
We thank you for your support and for sharing the love!