Figuratively speaking of course. Soon after moving to the Wesley Chapel area of Florida (outside Tampa) in 2005, I discovered that the next town over was one of the filming locations for the Tim Burton classic Edward Scissorhands. Google told me that a tiny subdivision in Lutz (pronounced lootz), FL named Carpenter's Run was where the infamous cookie-cutter neighborhood of the movie was filmed. The small, single-story ranch homes had served as the backdrop for one of my favorite movies of all time, and I could drive to it and see for myself. So I did. [Nine years after this article was first posted, I've updated the links and videos.]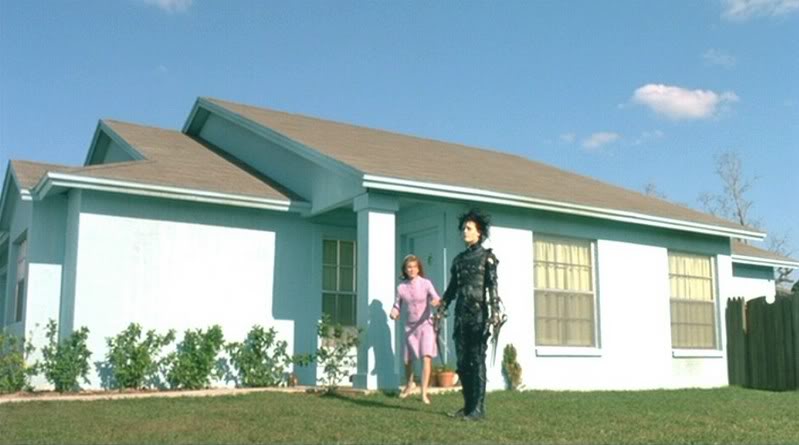 Edward's Neighborhood
I decided to do some further research and was able to drive through the Carpenter's Run subdivision and attempt to find Edward's house. Or Winona Ryder's, really. Edward's house, the Gothic castle-like mansion at the end of the street on a hill (a site that would've been pretty noticeable in the flat, Florida landscape), was actually just a facade built in a separate location. Keep reading to get to a fun local news story showing the construction of the castle in Dade City. The neighboring town of Land O' Lakes was also used to gather the plants needed for filming.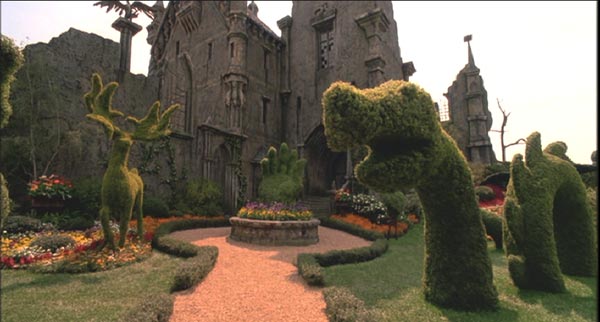 Shopping Plaza and Cast Hotel
More exterior shots, in the shopping center, were filmed in nearby Lakeland, FL and most of those locations are also still intact today. In addition, the Edward Scissorhands cast stayed at the Saddlebrook Resort, a golf and tennis compound which also features condos, townhomes and houses to vacation in or own. Saddlebrook is actually in the town I lived in back when this article was first posted, and just a few miles down the road from where I lived.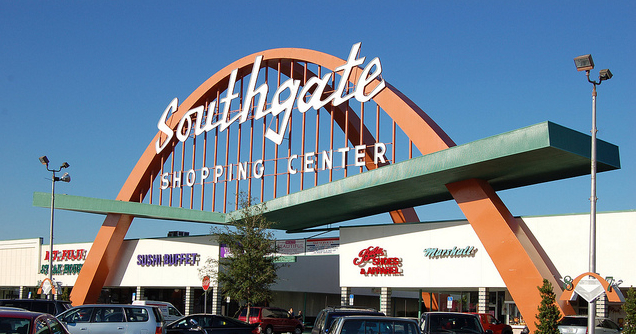 Driving through the Carpenter's Run neighborhood, I couldn't easily tell which houses were used in the filming. Tim Burton had them all painted pastel like Easter eggs for filming. In order to achieve that cookie-cutter uniformity, Burton even boarded up windows or other architectural details. When filming was complete, all of the houses were returned to their 'normal' state. Now 30 years have passed, and I'm sure many neighbors have made their own changes to the homes there. I was able to find out that the family home was actually on the corner of Tinsmith Circle. I never would've recognized it without knowing.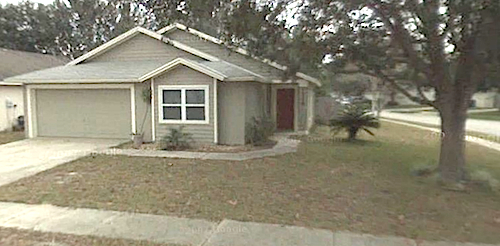 I love little back-stories and behind-the-scenes facts like this. Since I live in central Florida, most of the behind-the-scenes facts I write about are Disney-related. I'm not one to get starstruck, but it would be fun knowing Johnny Depp hung out in your house.
In updating this article, I found an Edward Scissorhands filming locations then and now photo set. The videos below also show you the locations first hand. The local news story from Dade City is pretty funny to watch 30 years later. Enjoy!
Be sure to check the comments below. You'll read some more fun first-hand accounts from folks who experienced this filming or have more insight. I hope you enjoyed learning more about Edward Scissorhands filming locations. Has anything been filmed in your back yard?
The rest of Zannaland features Disney content, so feel free to stick around and read some other fun articles!