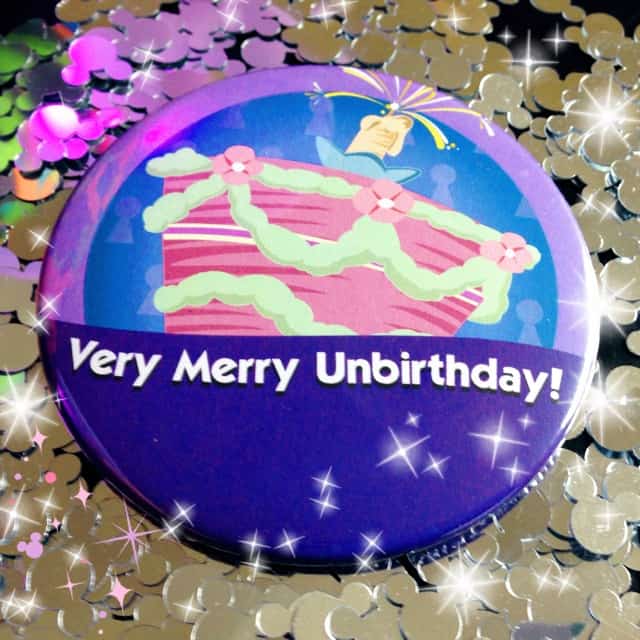 When I first saw Keith Lapinig's Unbirthday Buttons on twitter, facebook and instagram, I fell in love. I also turned into Veruca Salt and wanted one NOW! Keith has held a few giveaways across his social media platforms but I know many many people (like me) didn't win and were still hoping to get one of these beauties to wear in the parks, at the grocery store, to Starbucks – anywhere!
Well Keith came to the rescue and reached out to several Disney bloggers to share the unbirthday love and giveaway more buttons. I now have one button to giveaway to a lucky reader! So let's get right to the unbirthday festivities.
Enter below using the Rafflecopter widget. It's so easy to do, you don't even have to leave this page to enter. There are quite a few optional entries as well to give you more options and chances to win!
A big thanks to Keith for being so generous with his time and creativity – let's hope there's much more to come! (If you haven't checked out Keith's YouTube videos, you are missing out – he is great and gets right to the core of what Disney fans want to see!) Click play below to see Keith giving the Mad Hatter and Alice some Unbirthday Buttons!
a Rafflecopter giveaway