Hey there folks! Remember when I used to post all the latest and greatest Disney Dooney & Bourke bag designs? So much has happened since I was able to keep up with that and it's gone from a handful of designs to seemingly hundreds, with new purses for each festival, new film, character and more! I am going to return to my roots here and make every attempt to keep up with these latest and greatest designs. Of course, there are now so many other partnerships now as well, Coach, Vera Bradley, Loungefly, etc. and I'll do my best to keep up with those too. That said, let's jump right back into it with the very newest Disney Dooney & Bourke designs for the 2020 EPCOT International Food & Wine Festival!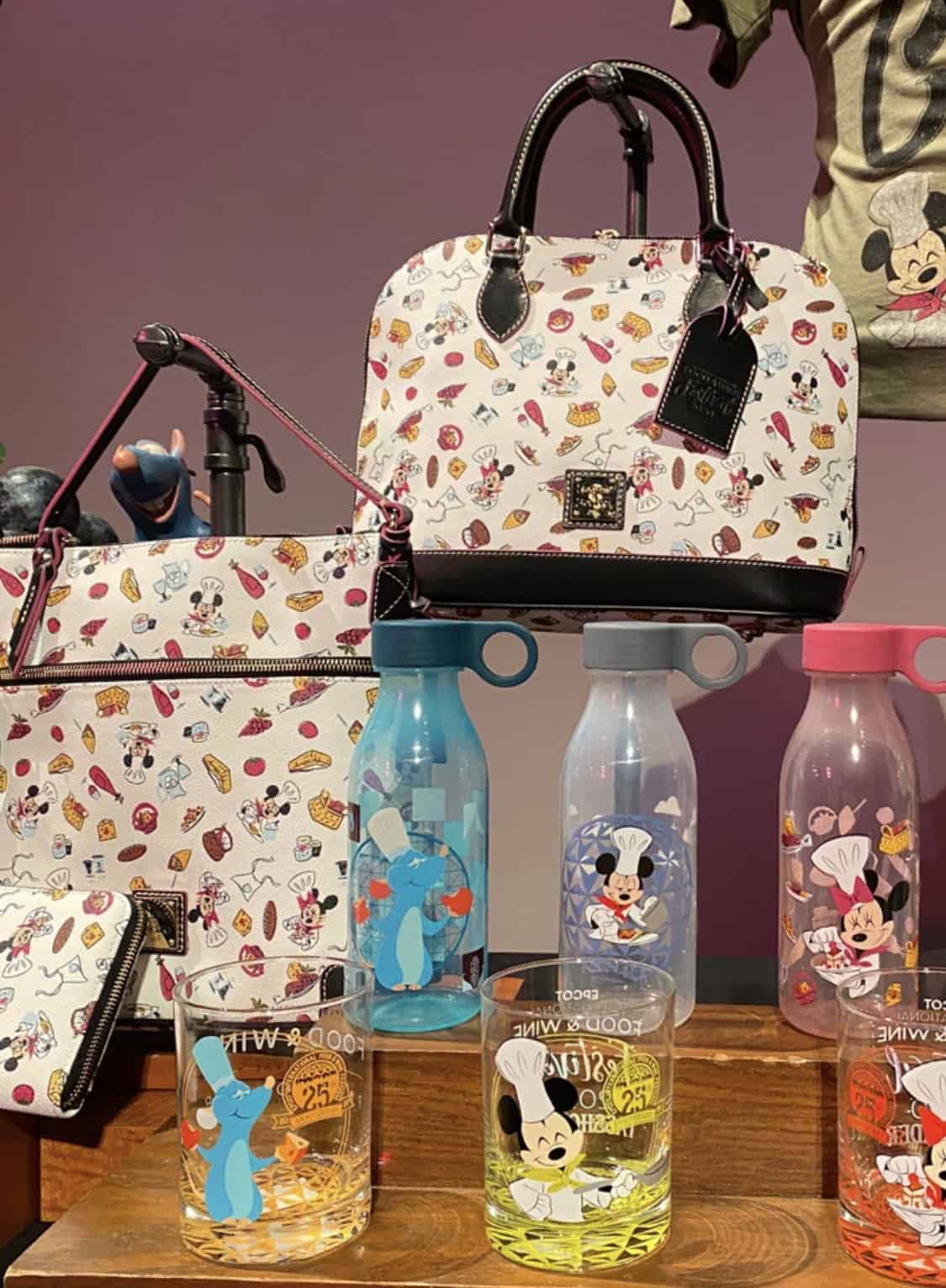 Right now, EPCOT has reopened with limited hours, and a sort of mix of the Flower and Garden and Food and Wine food booths, called the Taste of Epcot. The Food and Wine Festival is returning, and will begin on September 1, 2020. With it of course comes new Festival merchandise items! We'll have those in a separate Epcot Food & Wine Festival Merchandise post.
This Festival will of course be very different, with the global pandemic of Covid-19 still in play. Mask and social distancing requirements, and Park Pass reservations needed to even get into EPCOT in the first place. We will leave it up to you to decide when the time is right to return to the parks. I will say some of my family members and friends have returned and been very impressed with the safety measures in play. It really does depend on the guests, the number of guests, and the cast members ability to enforce the rules, so your mileage may vary.
Disney Dooney & Bourke 2020 EPCOT International Food & Wine Festival designs will appear later in September. We'll keep you posted as soon as we see they have arrived, along with pricing. Here are the three designs we now know about, with thanks to Brooke G. McDonald on instagram and Chip & Co. for the use of their photos (click to enlarge any photo):
Don't forget to check shopDisney.com for sales of select current released Disney Dooney & Bourke purses and peruse Zannaland's Disney Dooney & Bourke page with the original lineup of handbag photos and info.
Merchandise Hotline number for Walt Disney World Resort: 407-363-6200 or 407-828-1451.
*DisneyStore.com links are affiliate links. That means it costs you nothing extra to click or buy but if you do, I get a small commission. Thanks for reading!