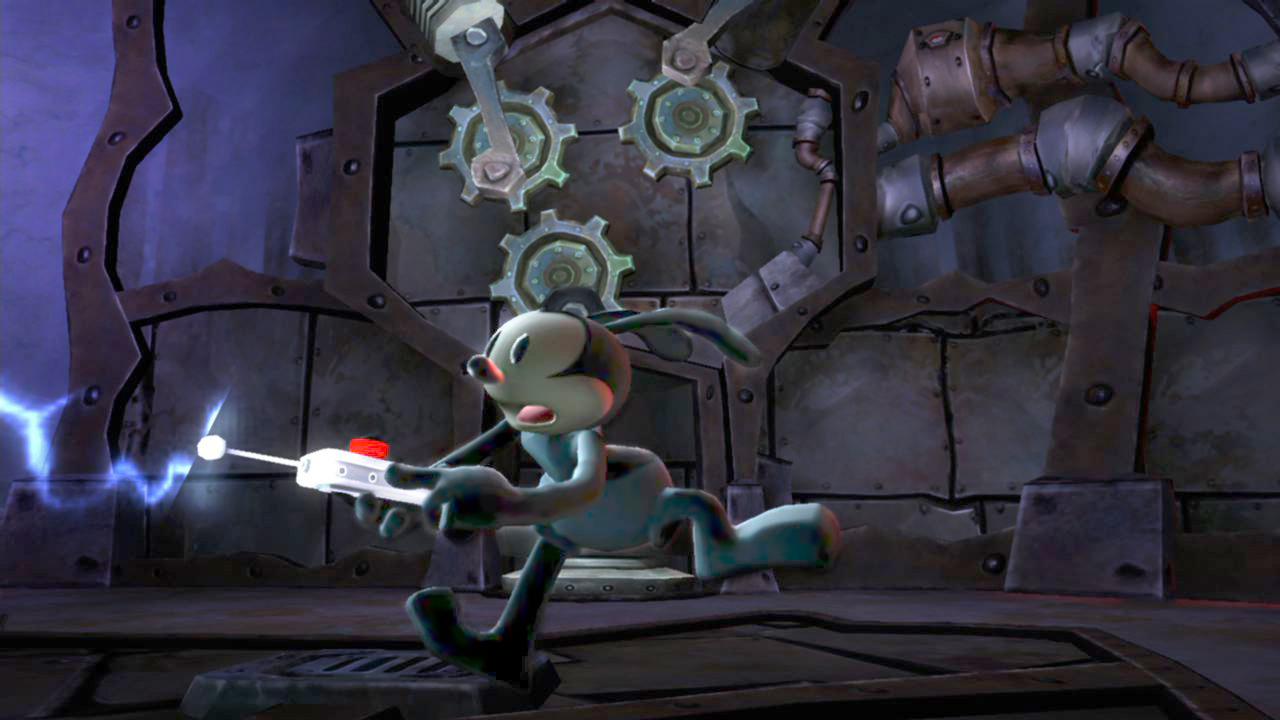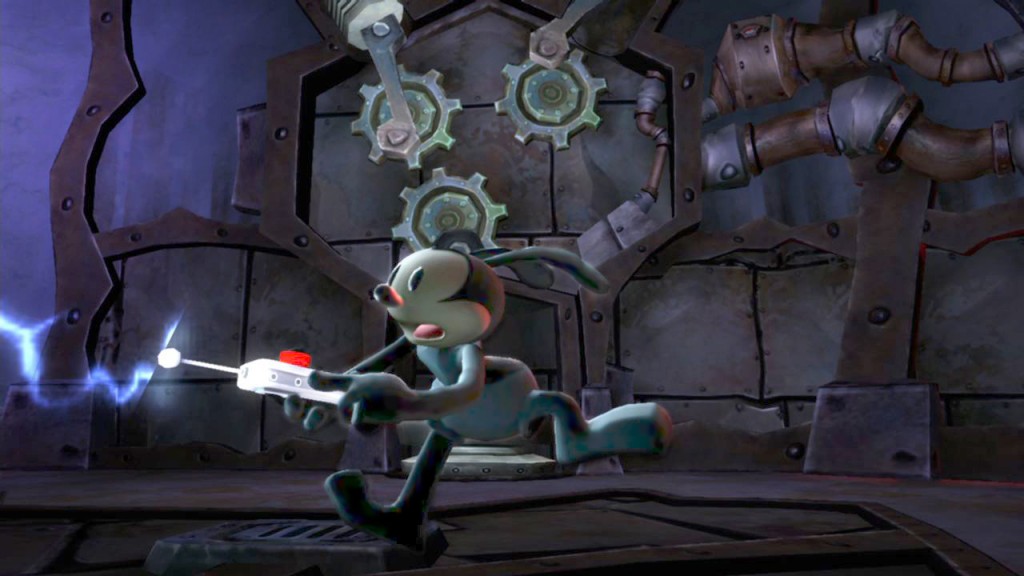 I am SO ready for Epic Mickey 2: The Power of Two to be released! Disney Interactive just announced that the new game will be featured in a panel at the San Diego Comic Con show this Sunday, July 15th. In anticipation of that panel, the game's creators have given us this never-before-seen opening movie for the game, called "A Story Begins." Read all about the official news and watch the video below:
BURBANK, Calif. — (July 12, 2012) – "Disney Epic Mickey 2: The Power of Two" will be presented in a panel discussion taking place on Sunday, July 15th at 1:00 p.m. at the San Diego Convention Center, Room 25ABC.  Participating in the panel are video game designer Warren Spector of Disney Interactive's Junction Point, Peter David, award-winning comic writer and author of the upcoming "Disney Epic Mickey 2 Graphic Novel" and Marv Wolfman, award-winning American comic book writer and co-writer of "Disney Epic Mickey 2: The Power of Two." The panelists will discuss how the team mapped out the story for this innovative new video game and unveil the first details surrounding the graphic novel, a 48 page retelling of Mickey's return to Wasteland that will extend the video game experience for readers. Additionally, Becky Cline, Director of The Walt Disney Archives will be on hand to discuss the historical significance of Walt Disney's first cartoon star, Oswald the Lucky Rabbit, who is prominently featured in the video game. The panel will reveal all-new gameplay footage and artwork, and a special never-before-seen sequence of pages from the upcoming graphic novel.
"The story in 'Disney Epic Mickey 2: The Power of Two' will immerse players in an even deeper and richer gameplay experience than before as they take on the roles of Mickey Mouse and Oswald to befriend and battle their way through the world of Wasteland on a brand new journey of creativity and discovery," said Warren Spector, creative director and vice president, Junction Point. "We're honored to have collaborated with such talented individuals as Marv Wolfman, Peter David and Becky Cline on Mickey and Oswald's next adventure, and we look forward to offering Comic-Con attendees a behind-scenes-look at the game and graphic novel."
Written by Peter David and illustrated by Fabrizio Petrossi, the "Disney Epic Mickey 2: Graphic Novel" is a 48 page retelling of Mickey Mouse's return to Wasteland to help Oswald the Lucky Rabbit as he faces the Mad Doctor.  The graphic novel extends the videogame experience for readers and will include exclusive footage, a backstage pass, and more.
The "Disney Epic Mickey 2: The Power of Two" video game returns Mickey Mouse and Oswald the Lucky Rabbit to Wasteland, an alternate world filled with more than 80 years of forgotten Disney characters and theme park attractions.  But for the first time, Mickey and Oswald will join forces as true partners – Mickey with the magical paint brush that allows him to wield paint and thinner, and Oswald with a powerful remote control that allows him to command electricity.   This new co-op play further enhances the idea that "PlayStyle Matters" – a unique approach to gameplay pioneered by Warren Spector where players tackle challenges the way they want to in order to explore a variety of possibilities and storylines, but always with consequences for their chosen actions.
Development for "Disney Epic Mickey 2: The Power of Two" for the Wii™ system from Nintendo, Xbox 360® video game and entertainment system from Microsoft, and the PlayStation®3 computer entertainment system is being led by Disney Interactive's Junction Point. Supporting the latest technology, the game will also feature full support for the PlayStation®Move motion controller. "Disney Epic Mickey: Power of Illusion" for the Nintendo 3DS™ hand-held system is under development by critically-acclaimed developer DreamRift, in collaboration with Junction Point. The games are currently unrated by the ESRB.   For more information, go to www.disney.com/disneyepicmickey.
Can't wait to play! Will you be picking up Epic Mickey 2: The Power of Two?