Disney Interactive and Nintendo will be launching Disney Magical World for the Nintendo 3DS on April 11 – basically Animal Crossing for Disney fans but here's the official description:
In Disney Magical World, players pick from a selection of characters and can customize with Disney-themed outfits and accessories. The personalized character explores the world by managing a café, planting crops, and collecting Disney character cards in a new magical world. Favorite Disney characters also join in the fun to find missing items and solve problems.
To coincide and celebrate this release, Disney is also releasing a special "Mickey Edition" Nintendo 3DS XL, and it sure is pretty! Covered with golden Mickey heads, it will be released exclusively at WalMart, on the 11th. Look: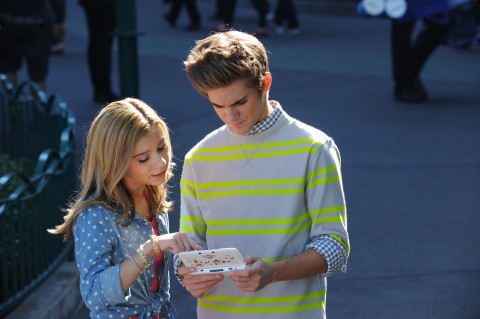 Will any of you Disney Gamers be picking this up? Early Easter Bunny gift, perhaps?