Reported first here at Zannaland: After hearing some suggestions from Tom Staggs, Chairman, Disney Parks and Resorts, that there just might be some things in store for Magic Bands and the newest Disney video game venture, Disney Infinity, I thought I'd do a little experimenting. Turns out, something pretty cool happens! You may remember talk of the Disney Dragon, an elusive creature, who even had his own blog for a time. He made one appearance, at the press event celebrating the opening of New Fantasyland in Walt Disney World's Magic Kingdom. Well, now you can see him whenever you like, if you have a Magic Band.
The new RFID bands are part of My Disney Experience, a next-gen project which allows resort guests to pre-book their FastPasses, and organize tickets, dining and more all on their wrist. I'll have more on the MagicBands and My Magic + portions of My Disney Experience in a later post, as well as a full write up on Disney Infinity. Until then, please enjoy the game play capture of the special achievement unlocked with the MagicBand. We thought it was fun!  *Edit, I realize the quality is less-than-stellar on this Wii video below. I did not know what I was missing until it was pointed out to me. We had an Xbox at home but my son used it upstairs, so I just got this for the Wii, not realizing a lot of the content was missing on this game. So I went out and got a Wii U. The difference was amazing! Check out the 3rd video below to see. I now a new video of Dragon Gate and the Dragons Keep world (not available in the Wii version) up from the Wii U, in HD. We also added some of the background sky and land power discs, so you could see the Dragon's Keep in lots of different ways!
Disney Infinity
is available now on all platforms with more figures and content coming out soon! I also captured the entire opening sequence for the game, after getting a Wii U and realizing a lot was missing from the Wii gameplay that is available on Xbox 360, Playstation 3 and Wii U. It is simply gorgeous and I had to share it. If this doesn't make you want to try out the game with your family, I'm not sure what will! (Wait, maybe the Tangled lanterns background sky would do the trick!) I'll also have an updated Dragon Gate and Dragon's Keep Toy Box World video coming soon, captured from the Wii U. Keep checking back and subscribe on YouTube for more!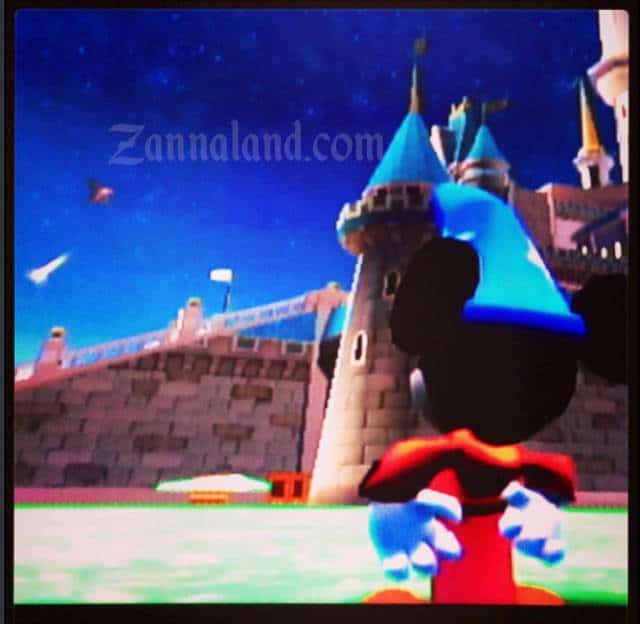 Do you see the Disney Dragon shooting fire?