Cast members were recently given preview days at the all-new Remy's Ratatouille Adventure attraction over in EPCOT's France pavilion. With that preview, they also got to enjoy the newest restaurant, La Creperie de Paris, which offers both quick service and table service options for crepes. We'll share a look at all the Remy's Ratatouille Adventure details, including the new France pavilion expansion, and La Creperie too.
Get ready for a squeak preview of what you can enjoy when this area, ride, and restaurant officially open on October 1!
As you approach the Remy's Ratatouille Adventure attraction, you will pass through this canopy, which signifies the transition from "real world" Paris to that of the Ratatouille movie setting, with more exaggerated details and animated style  of architecture.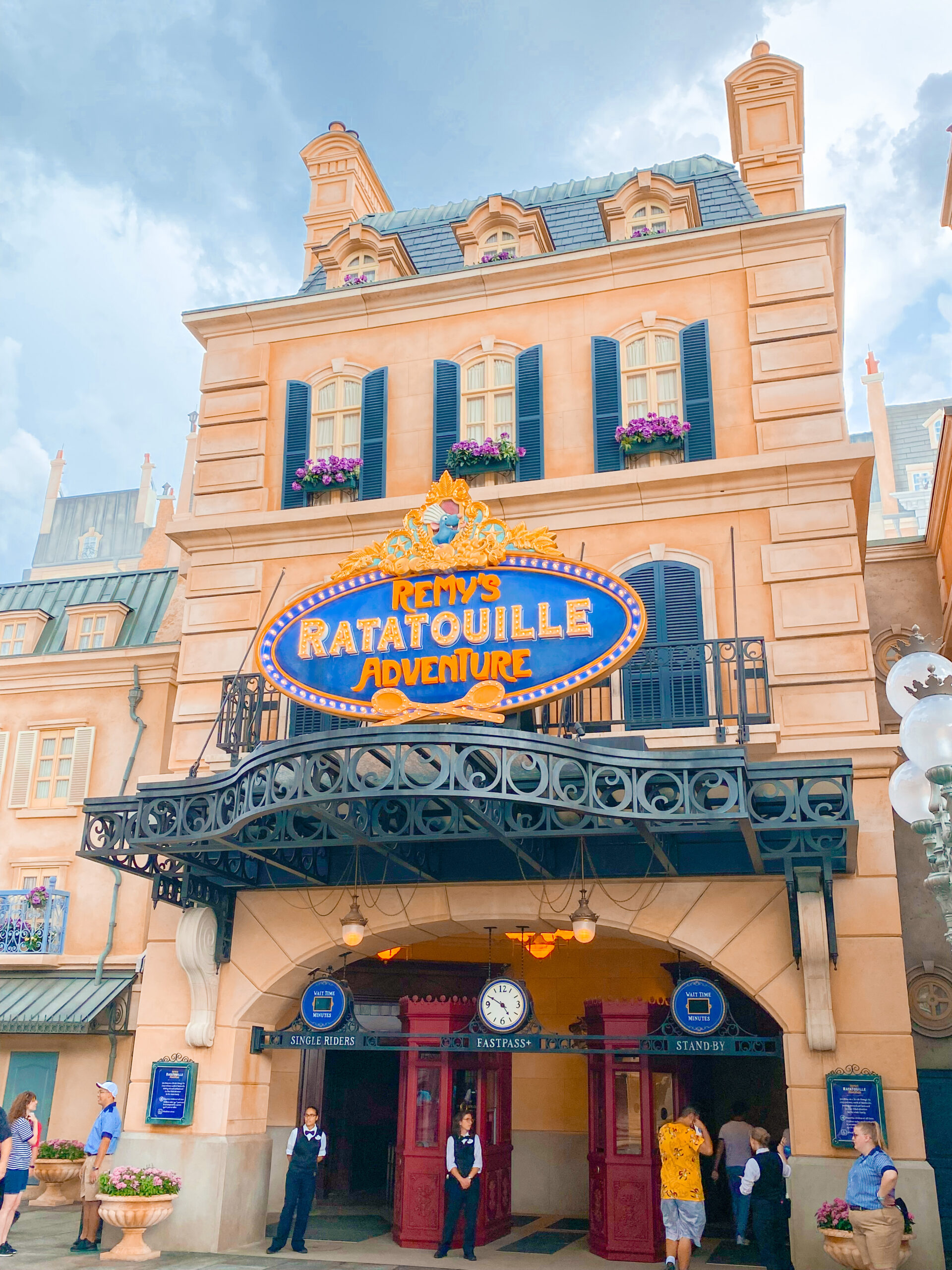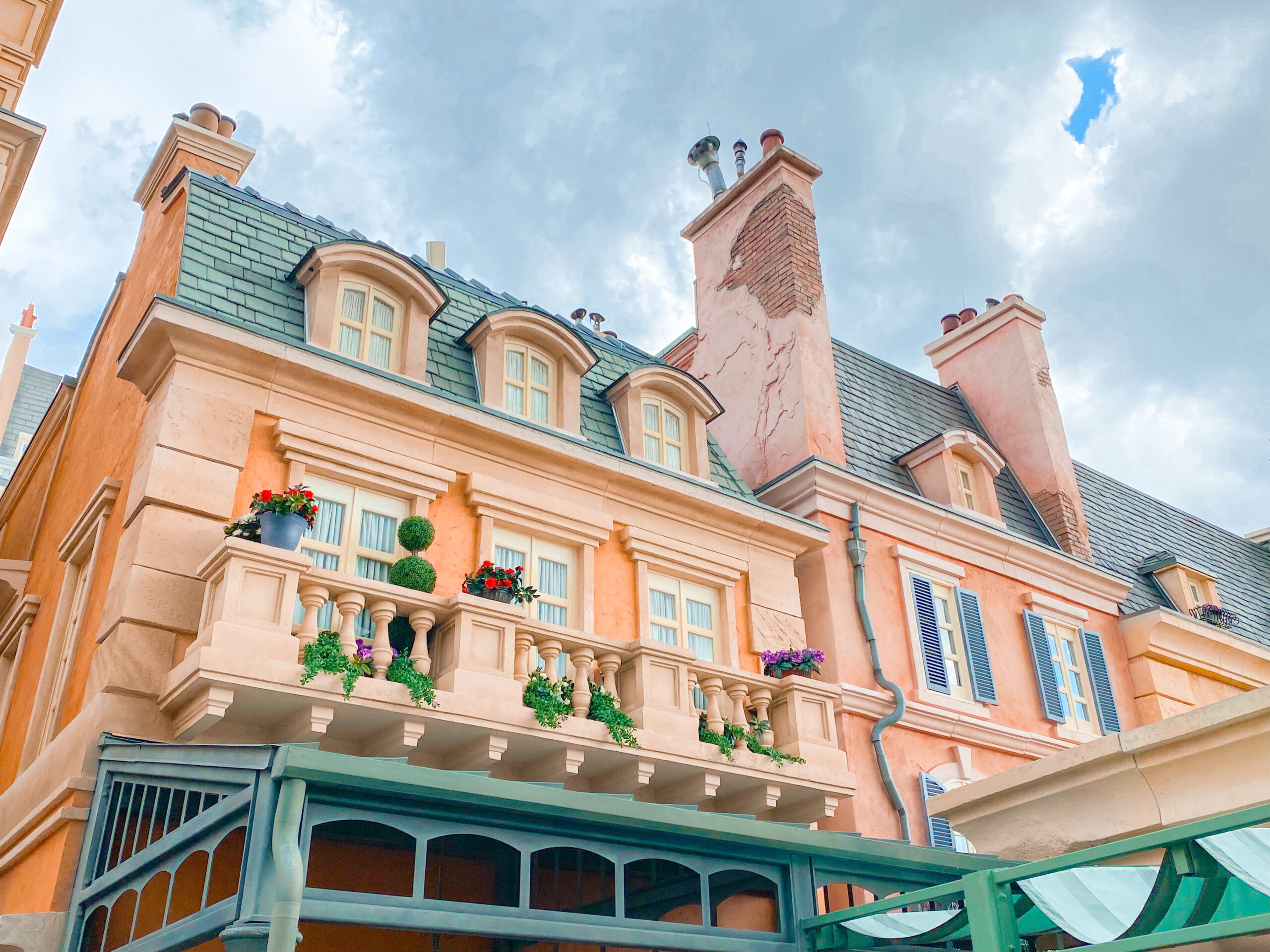 At first glance, it looks like the streets of Paris, but a closer look shows whimsical drain pipes and chimneys you'd see in the animated film.
La Creperie de Paris exterior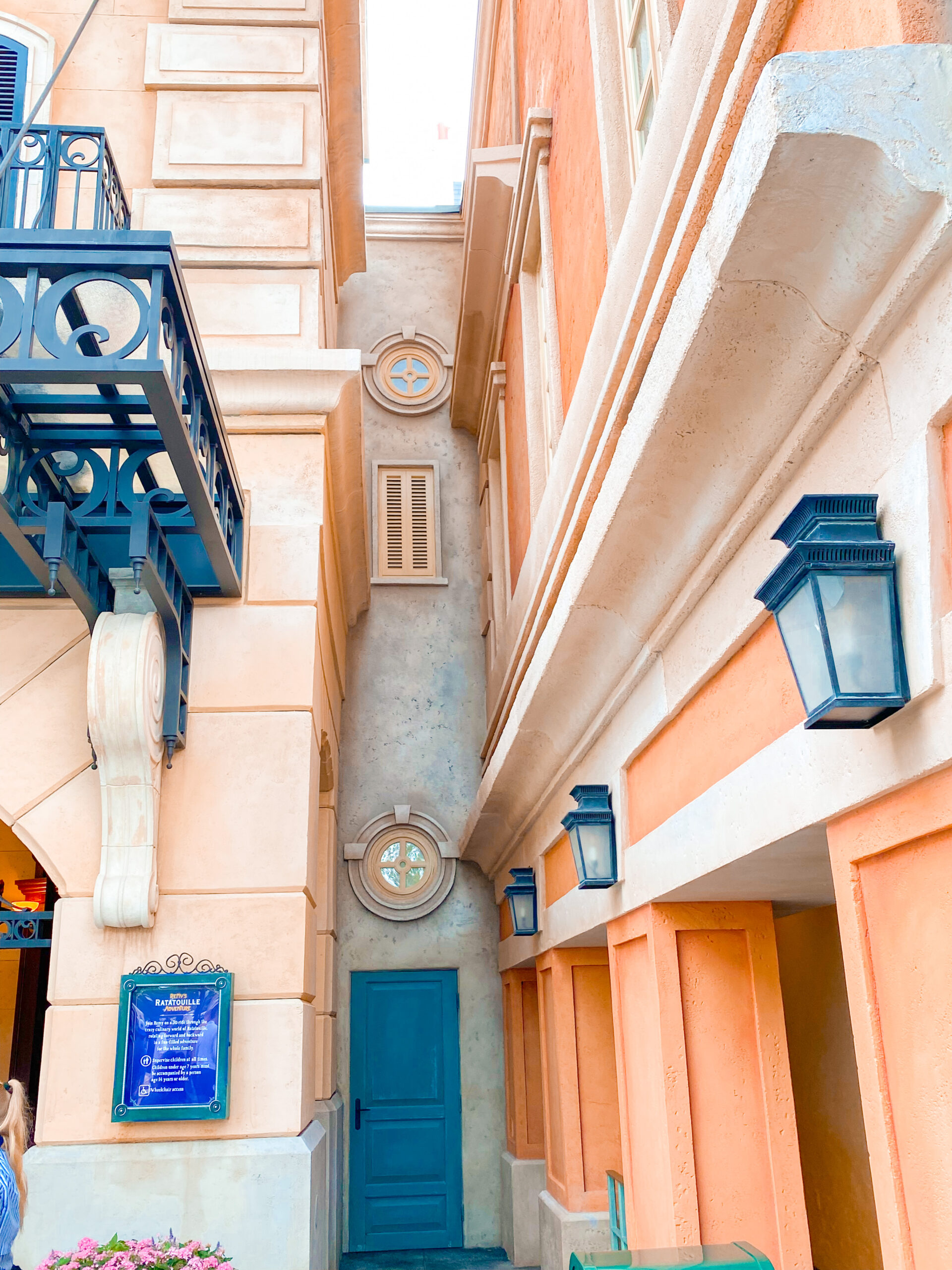 Rich layered architectural details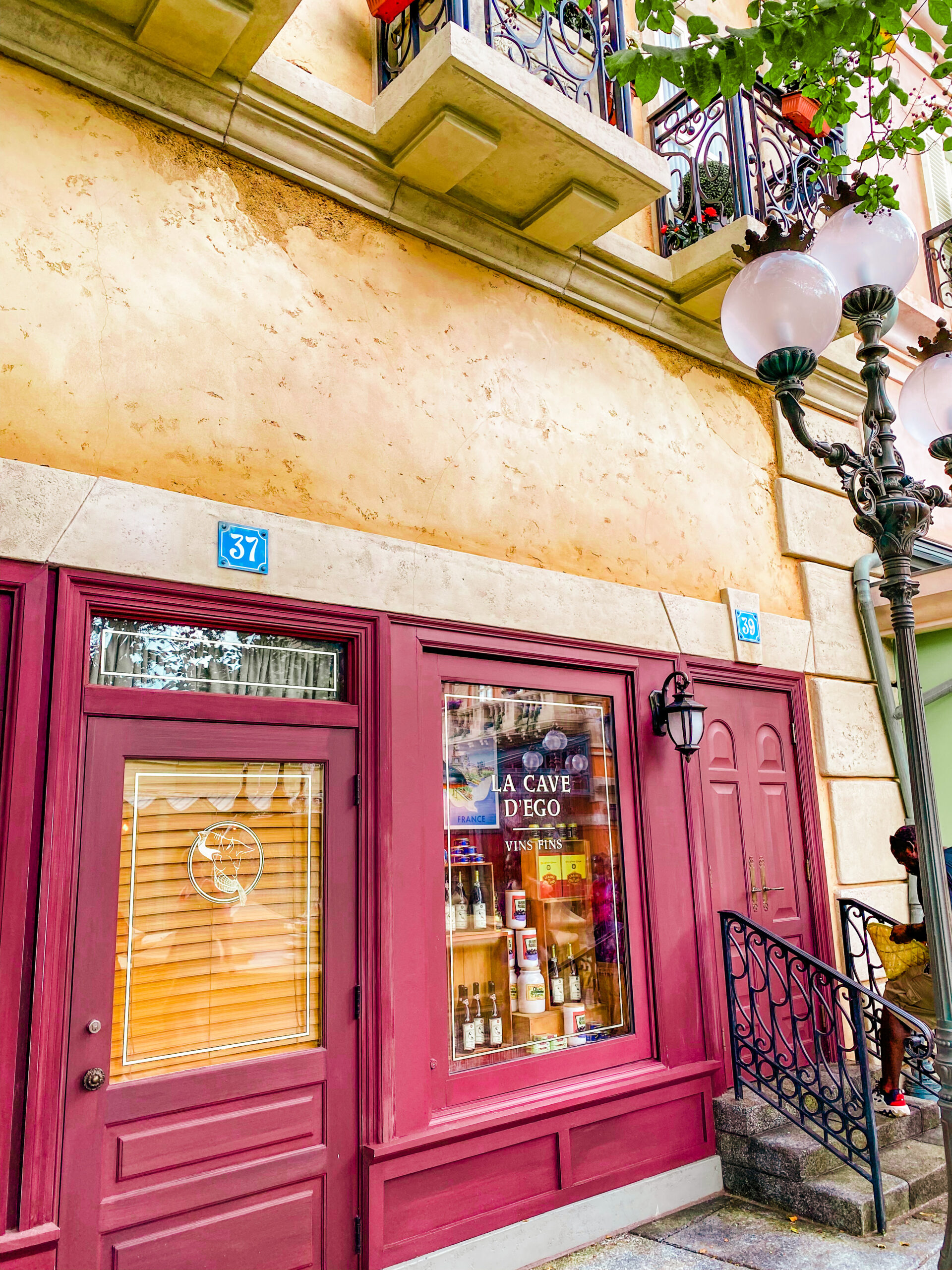 Anton Ego's Wine Cellar!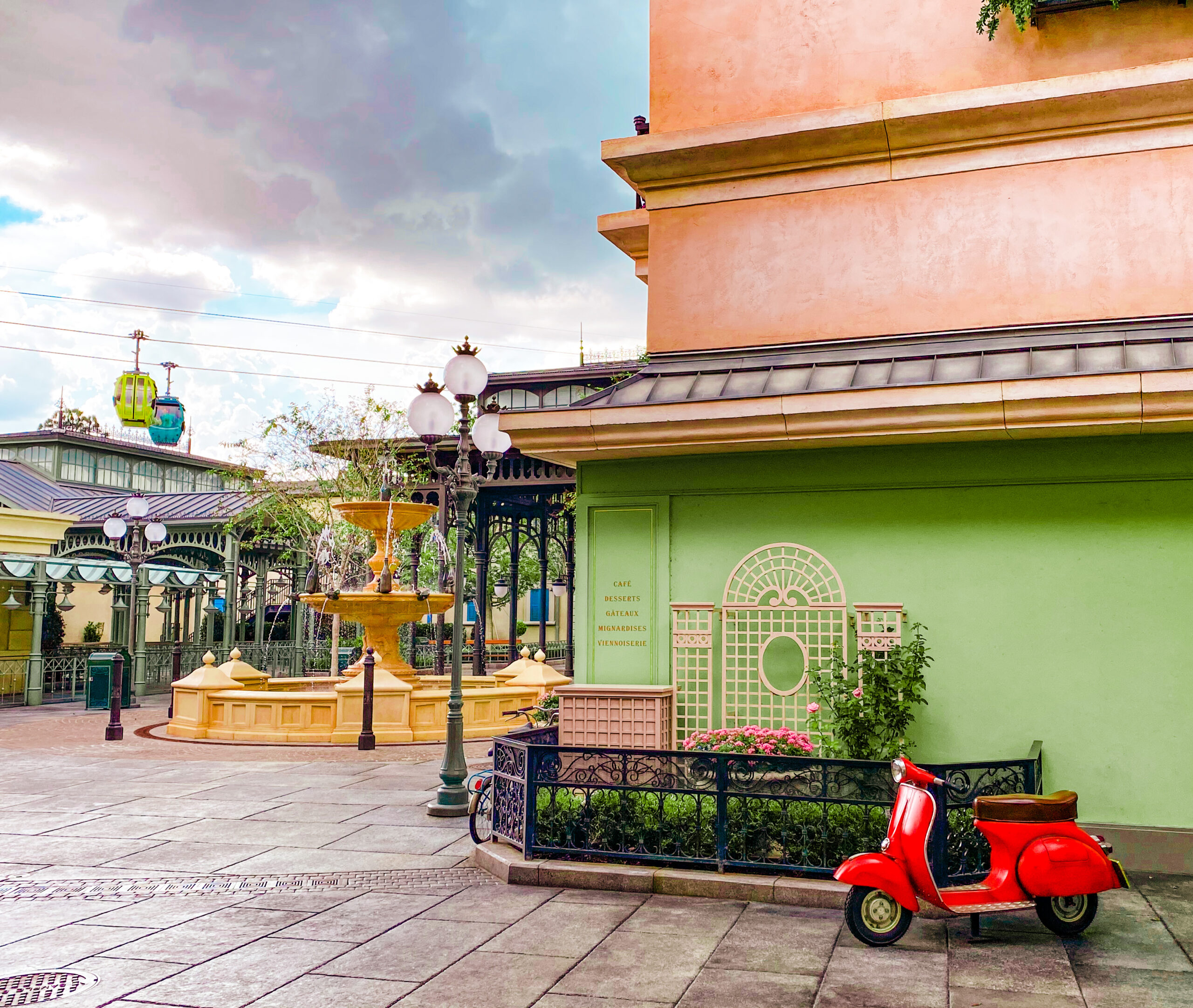 You may recognize that scooter from the Ratatouille film!
Now let's take a look at the entrance and queue details of the Remy's Ratatouille Adventure ride: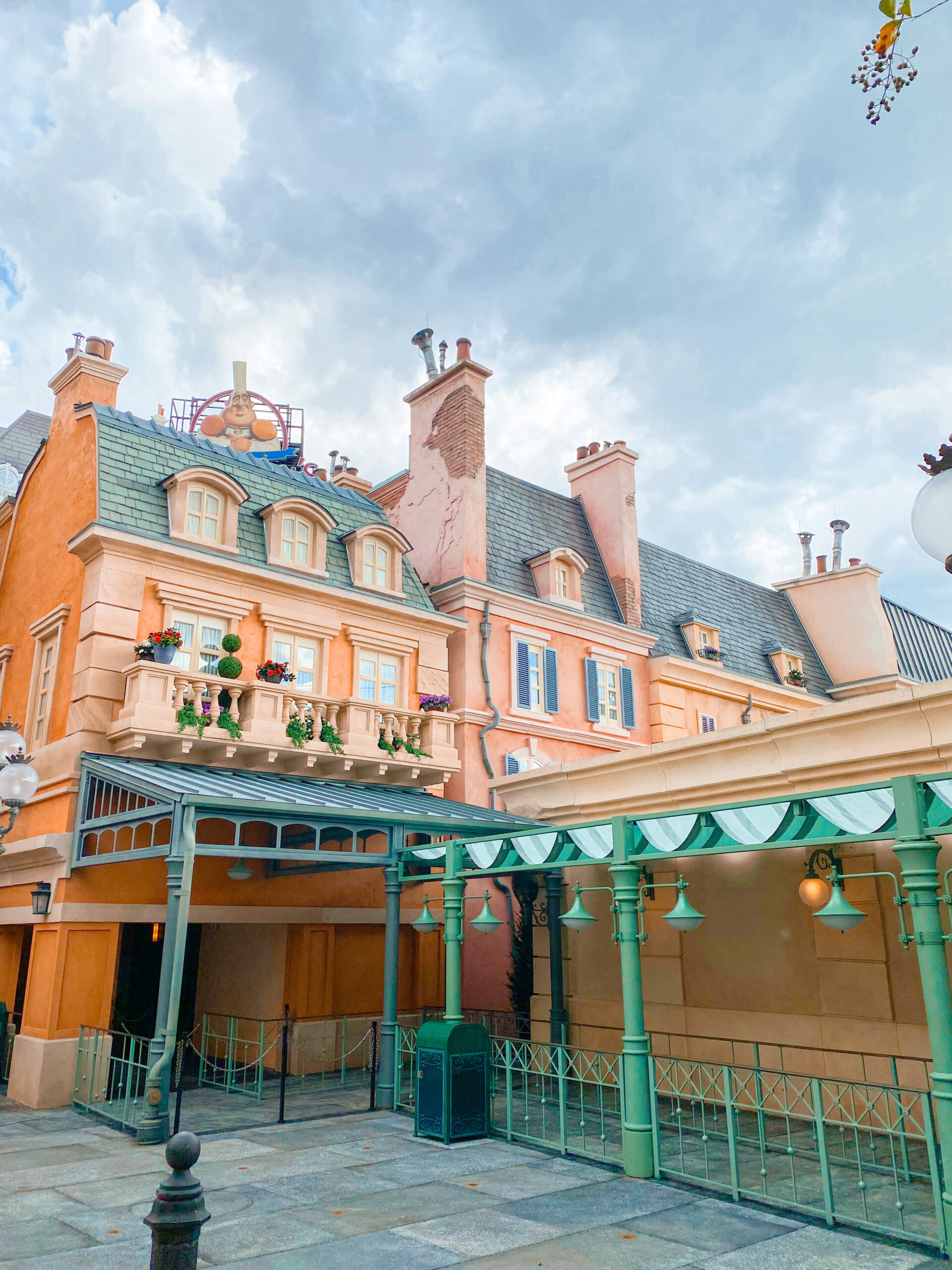 Click to enlarge any of the photos below and just hit the back arrow to return to the post:
Time to ride the ride! We won't share too many photos, but here are a few to give you an idea of what to expect on this 3-D trackless ride through Gusteau's restaurant:
I will be experiencing this ride in person in the coming week at another Cast preview where guests are allowed, and a Passholder preview. I cannot wait! Be sure to follow along on @zannaland on instagram to see what I share from my visits!
You can also see inside, the full menu, and vegan options at La Creperie de Paris on our sister site, VeganDisneyFood.com.
What's your favorite detail of this new Remy's Ratatouille Adventure area?
Remy's Ratatouille Adventure, La Creperie de Paris, and the entire France expansion in EPCOT's World Showcase opens October 1 as part of Walt Disney World Resort's Most Magical Celebration on Earth. See you there!