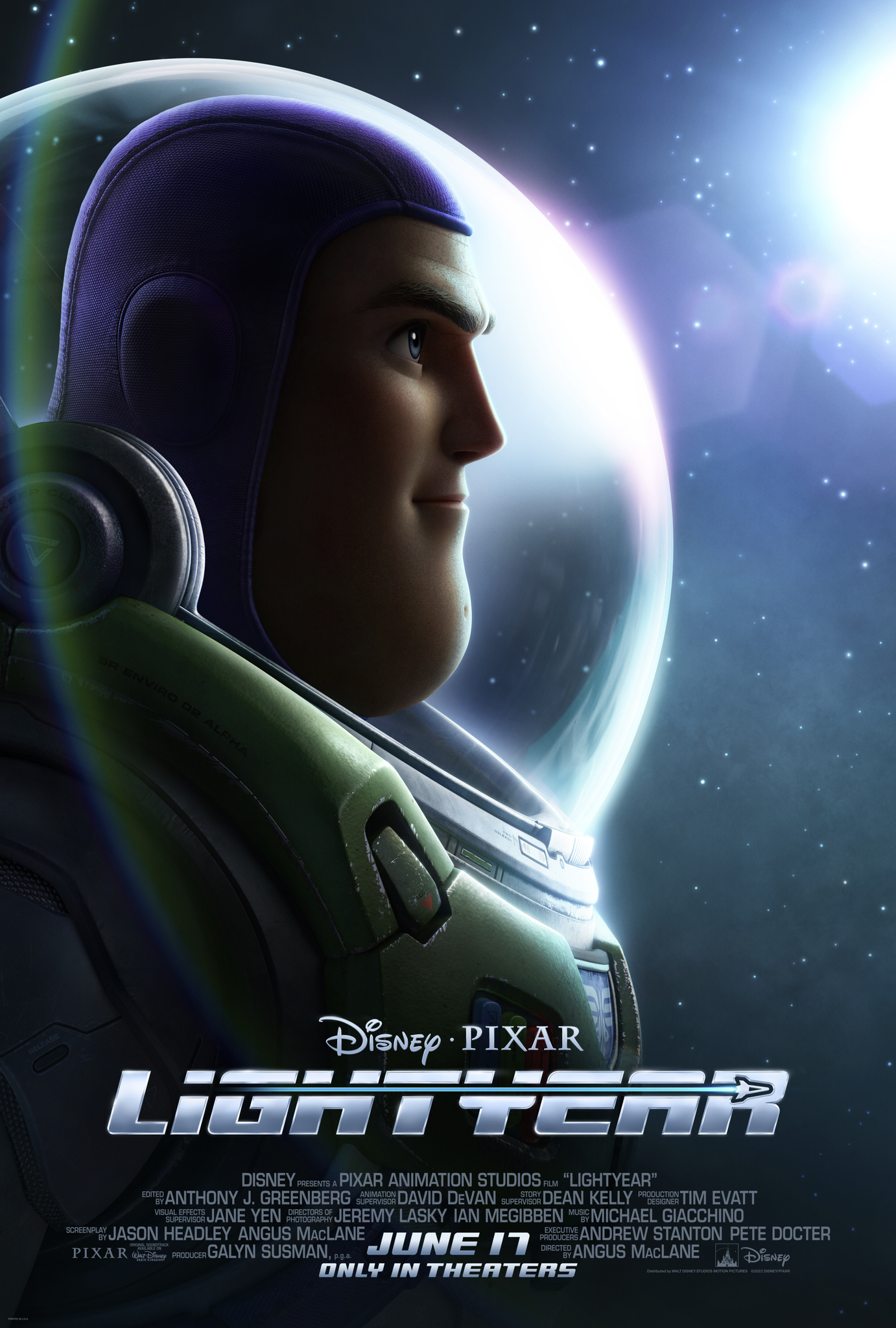 Ok, so no one really thought we needed a Buzz Lightyear backstory, right? I was of the same mind, and thought this was a very silly attempt at extending the Toy Story franchise beyond its natural life and wasting all of our time. At a recent Lightyear screening, I was proven very wrong. My Lightyear review will not contain major spoilers, but will discuss some on-screen things (which have previously been discussed in the press), so proceed at your own risk if you'd like to be surprised. I will not discuss the major reveal toward the end of the film, so that major spoiler is safe.
Going back to my initial frame of mind when I saw the first real trailer for Lightyear, as an extreme David Bowie fan, I was slightly offended that they used his "Starman" in the trailer for what I thought was such a pointless film. At the end of the movie (which didn't use the song at all by the way), I took back my offense. Like many, I assumed this was based on the life of the "real world" person Buzz Lightyear, and had nothing really to do with Toy Story at all. In the first frame, we are told that "…in 1995, a boy named Andy received a toy Buzz Lightyear, based on his favorite movie. This is that movie." Already, that made more sense to me, and I wish they'd explained that going in, I think it would've been more accepted from the start.
The film itself is genuinely entertaining from start to finish. We learn briefly about Space Rangers and what they do. We see Buzz as a devoted ranger, his friend and fellow ranger Hawthorne, and their latest mission. Something goes wrong, and the entire team is stranded on a planet, which Buzz feels is his fault. He works to get them off the planet and test out the hyper speed crystal fusion fuel they need to get back home. The only problem with all of his attempted and failed tests, is that Buzz is gone for minutes, while years and years pass by on the planet he's returning to.
To help him with his guilt over stranding people on this alien planet, Hawthorne gives Buzz a "personal companion robot" named Sox. He is a robotic cat, who truly steals the show and gives it its heart. Even when things seem serious or dire, Sox can find a way to help and inject humor with his "loading" noises of just "meowmeowmeowmeow" or "beepboopbeepboop." It really helps keep the movie firmly in the kids zone and something that Andy would've appreciated as a kid, I think. (Although I'm pretty disappointed we didn't get Sox toys back in 1995 when Toy Story came out.) Sox is the friend and co-pilot we all need.
Again, I won't give anything more in this Lightyear review than what I've said above away, but suffice it to say, Buzz learns some valuable lessons about friendship, accepting help, and what life is all about. I will also note that there is a lesbian couple in the film, garnering its being banned in Saudi Arabia. The storyline is very subtly displayed, and portrayed as just "normal" which of course, is how it should be. I like to think about 1995 Andy watching this movie and thinking nothing of it as well, just a couple, no other adjectives needed. I wish Pixar had been so bold back in 1995, and I wish the world would've been as accepting as most of it is today. Strides are finally being made however, and acceptance and inclusion is becoming the norm.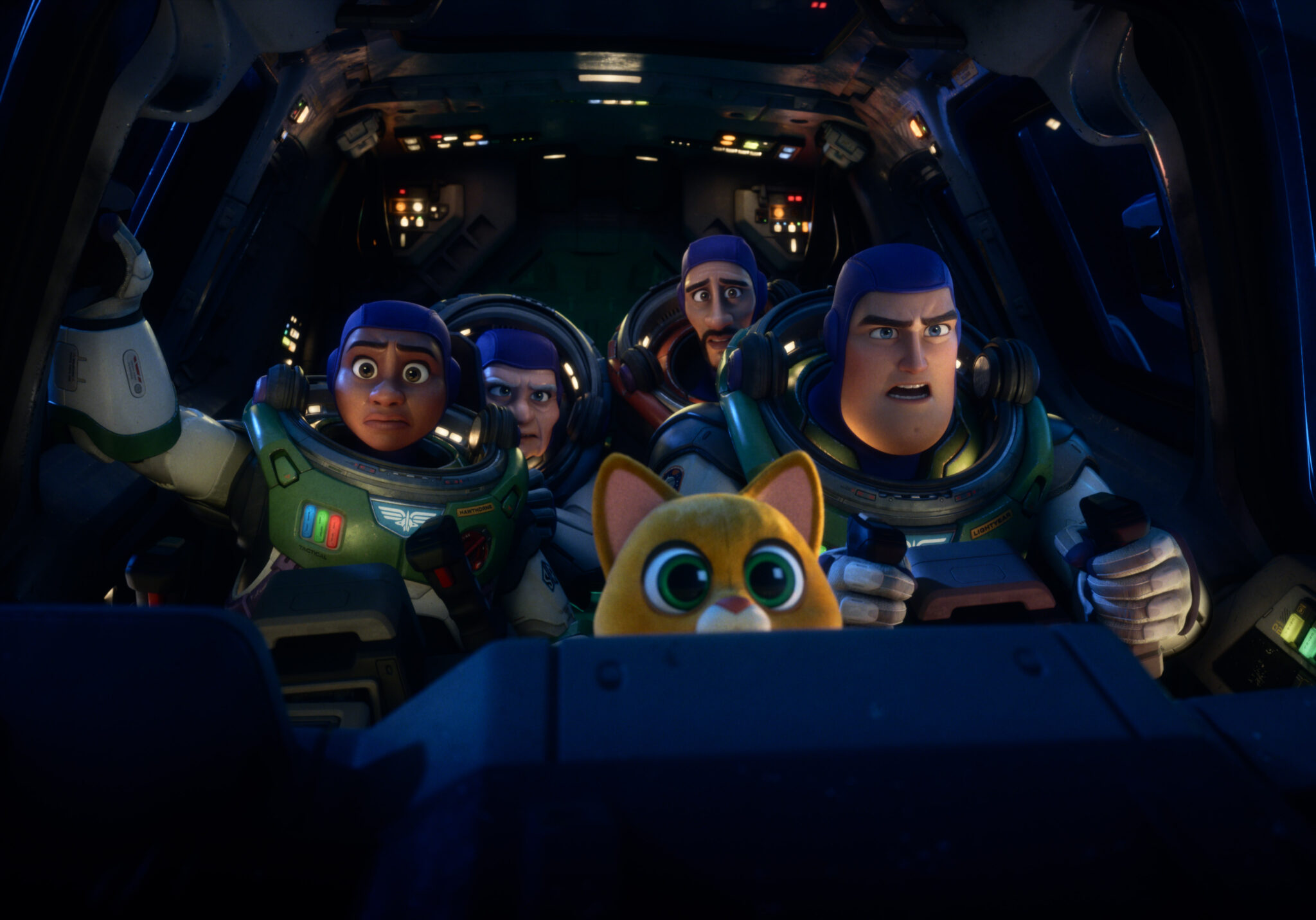 So while of course we didn't need another Toy Story movie, I think we did need the lessons Lightyear doles out and I will happily add this to one of my favorite Pixar tales. And tails. I'm totally getting a plush Sox just as soon as I finish posting this Lightyear review. (Here are two options below!)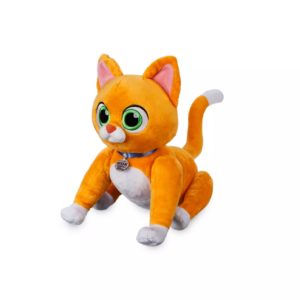 Lightyear opens in theaters on June 17. I highly recommend heading out to see it, if only for the Sox moments. Until then, you can also enjoy some backstory as Disney+ invites fans to explore the history of Buzz Lightyear and get a sneak peek at the making of the all-new film.
Pixar Animation Studios' "Beyond Infinity: Buzz and the Journey to Lightyear" explores the evolution of an icon, tracing Buzz Lightyear's route from toy to the hero featured in the new film. Check out the trailer celebrating the launch of the documentary on Disney+.
Featuring filmmakers, storytellers, artists and members of the "Lightyear" voice cast, "Beyond Infinity: Buzz and the Journey to Lightyear" details how Buzz's original action-figure design was realized, and how that look was translated years later into a human hero. Delving into the cultural impact of the galaxy's most famous Space Ranger and his significance to Pixar filmmakers, this doc grapples with what actually is beyond infinity. It is directed by Tony Kaplan and produced by Sureena Mann.
Opening in theaters June 17, "Lightyear"—the definitive origin story of Buzz Lightyear (voice of Chris Evans), the hero who inspired the toy—follows the legendary Space Ranger on an intergalactic adventure. The film is directed by Angus MacLane (co-director "Finding Dory") and produced by Galyn Susman ("Toy Story That Time Forgot").
I hope you enjoyed this Lightyear review and it wasn't too spoilery, I couldn't not talk about how wonderful Sox the robot cat is. Let me know in the comments below if you see Lightyear and what you think!
Thanks to Disney D23 for the screening of Lightyear, as always, my opinions and thoughts are my own. 
As an Amazon Associate I earn from qualifying purchases. Affiliate links above provide a very small commission toward the running of this site. Thank you for supporting zannaland.