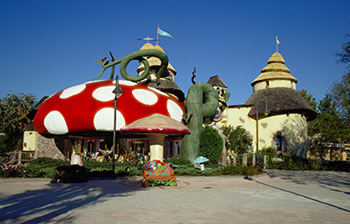 It's no secret that I love Give Kids the World Village and all that they stand for and do for critically ill children wanting to visit area theme parks. I'm definitely not alone in my love, as so many local and national companies have partnered with GKTW Village over the years to sponsor events, parts of the village, and more. As they begin celebrating 35 years of magic, Give Kids the World is undergoing an amazing refurbishment to bring even more to wish children and their families. GKTW recently invited us out to celebrate the opening of Henri's Starlite Scoops, their refurbished ice cream shop for wish families, and to see some of the plans for the new and refurbished areas that will be coming soon at Give Kids the World.
The former Ice Cream Palace closed down to make way for this new shop, designed in cooperation with Walt Disney Imagineering and input from Universal Creative. This fully accessible ice cream shop features 28″ ice cream chests, so all children, even those in wheelchairs can see and choose their flavors. The topping bar is also accessible, while an open floor plan in the seating area allows for ease of wheelchair navigation.
Named after founder Henri Landwirth, the name also pays tribute to the Starlite Motel on Coco Beach, FL, which Henri managed when it served as the temporary home to the original Mercury 7 astronauts. There are nods to the original space program and the Starlite Motel sprinkled throughout.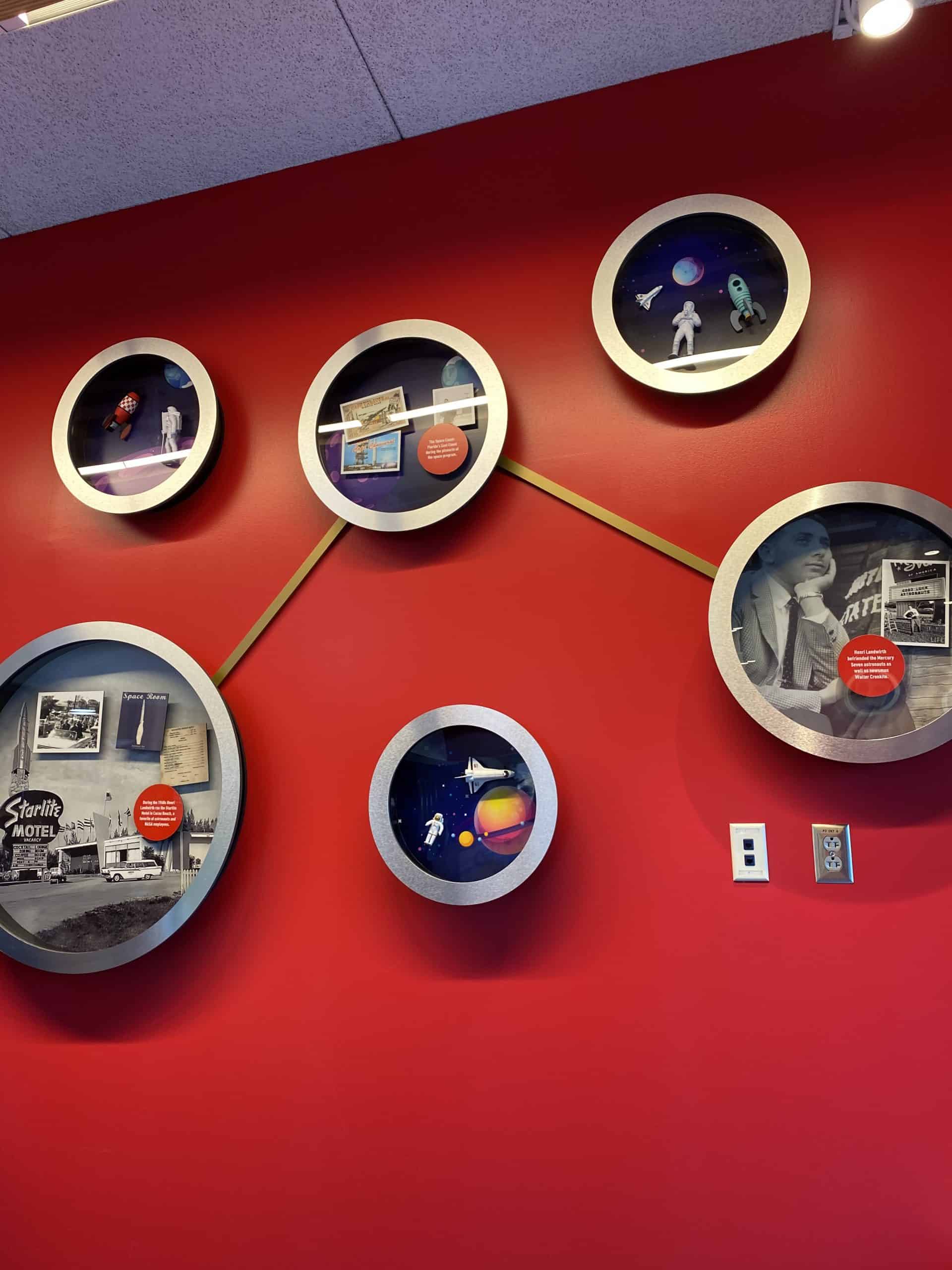 Flavors include: Choco-Rocket (chocolate); Moon Cream (vanilla); Shooting Starberry
(strawberry); Moon Rock Crunch (cookies & cream); and Meteor Mint Chip. Sweet treats come in a dish,
cone, Popsicle, Fudgesicle or ice cream bar. Also featured are Milky Way Shakes, Galactic Splits and Celestial
Sundaes. Gluten-free, dairy-free and sugar-free options are also available. Scooping ice cream is one of the
most popular volunteer shifts at Give Kids The World. During a typical week, volunteers fill more than 70
shifts to ensure guests can enjoy ice cream all day long.
To see Henri's Starlite Scoops and more of the upcoming refurbishments and updates, watch our vlog below:
We are very excited to see in person how valuable Give Kids the World donations are, and just what happens with the money or volunteer time people donate. If you would like to do more, we have created a Fundraising Team for Zannaland. We'd love you to join, and or donate or fundraise and ask those you know to help as well. We have done this a few times over the years with Gingerbread 5k's, the Challenge for Hope, and Night of a Million Lights, so we'd love to support GKTW together with your help!
If you would like to join our Fundraising Team to either help raise money or donate directly to Give Kids the World – click here: https://give.gktw.org/zanna for the Zannaland Team Fundraising Page to donate or join the team. Thank you!