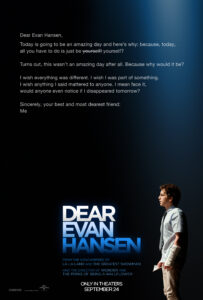 As with all of my reviews, I want to make sure people are aware that I won't be spoiling any of the plot here. That being said, the Dear Evan Hansen stage production premiered in 2016, and it's been a moderately well known story since. Even if you've never heard a song off the soundtrack, you likely understand the concept of the story – which is so simple conceptually that you'll be able to guess exactly how it ends.
Even if the film was good, the story would've been a hard sell on its own. To describe the film, the word that kept coming to mind was 'cringe-worthy.' Not 'cringe' in a modern 'uncouth' or 'out of touch' way, but cringe-worthy in the way you would describe watching someone's marriage proposal get rejected. It's just genuinely hard to watch Evan's actions in the film – it's not an enjoyable experience.
Evan Hansen is not a character that anyone is rooting for (and I don't think by the end anyone will be), but the movie expects us to listen to this character who is so self-centered and sociopathic that he ruins the lives of people around him. I do believe that a large part of this is due to Evan's casting – and we'll get to that in a moment.
Dear Benj Pasek and Justin Paul,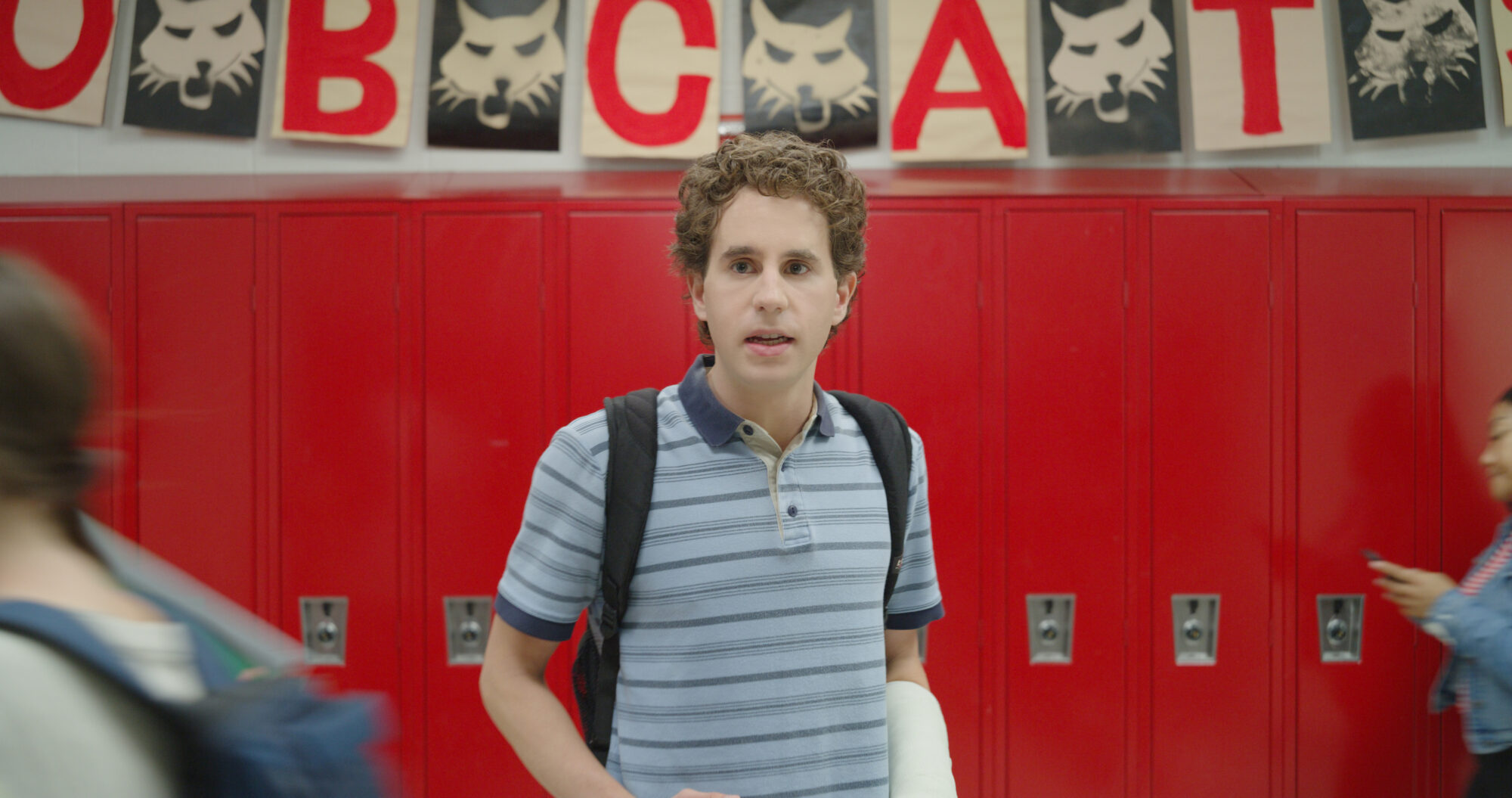 I'd like to take a brief pause to talk about the music. It's a big musical, so surely the music is good right? Well, not necessarily. 
I personally have never been a fan of the songwriting duo behind Dear Evan Hansen. The only work of theirs I particularly enjoy is 2016's La La Land – and that's entirely because the soundtrack is primarily the work of Justin Hurwitz. 
Benj Pasek and Justin Paul, who's previous work also includes The Greatest Showman and two original songs for the 2019 Aladdin remake, have a particular style to their music – pop songs pretending to be musical theatre songs. And I definitely understand that some people are very big fans of their work – The Greatest Showman's soundtrack is very popular to this day, and Dear Evan Hansen's stage production won just about every Tony imaginable. It's just not the best that the musical theatre genre has to offer, despite now making up its most popular tracks in decades.
Still, I would be lying if I said 'Waving Through A Window' didn't make a frequent appearance in my musical theatre playlist. Before watching the film, I deliberately avoided listening to the original soundtrack again to enter bias-free. As a result, when the film began, I was really enjoying the first three tracks – and I thought to myself 'Wow, this is way better than I remember!' But after 'Sincerely Me,' the track list takes quite a dip.
The issue with Pasek and Paul's work is that – with a few exceptions – most of their songs sound pretty identical. If you were to randomly assign a singer four songs from the duo's discography, I don't know if you'd be able to identify what songs came from what production.
Needless to say, there's nothing in the film version that adds musically to the original version. If you're curious at all about the show, I really recommend just listening to the Broadway recording instead, it'll save you some money and about 137 minutes of boredom.
Dear DEH Cast,
Okay, so the story's bad, the music's bad, surely the cast has to be good right? You'd think that would be the case. Before I get too into the weeds here, I'll begin with what I enjoyed. I didn't know that Amy Adams was here, and she was a nice surprise. It's not her most phenomenal role (she didn't have very much to work with after all), but she's still one of the more watchable characters of the film. 
The MOST watchable performance goes to Colton Ryan (no relation), who played Connor Murphy. It goes without saying that he doesn't have very much screen time, but he truly makes the most of what he does have. He actually served as an understudy for the role in the original Broadway production, and it shows that he has experience with the character.
The last highlight goes to Kaitlyn Dever – who you may have previously seen in 2019's Booksmart, one of my favorite films of all time. Her character isn't the best written, but she does bring a lot of realism to Ben Platt's scenes, which is extremely necessary.
Dear Ben Platt,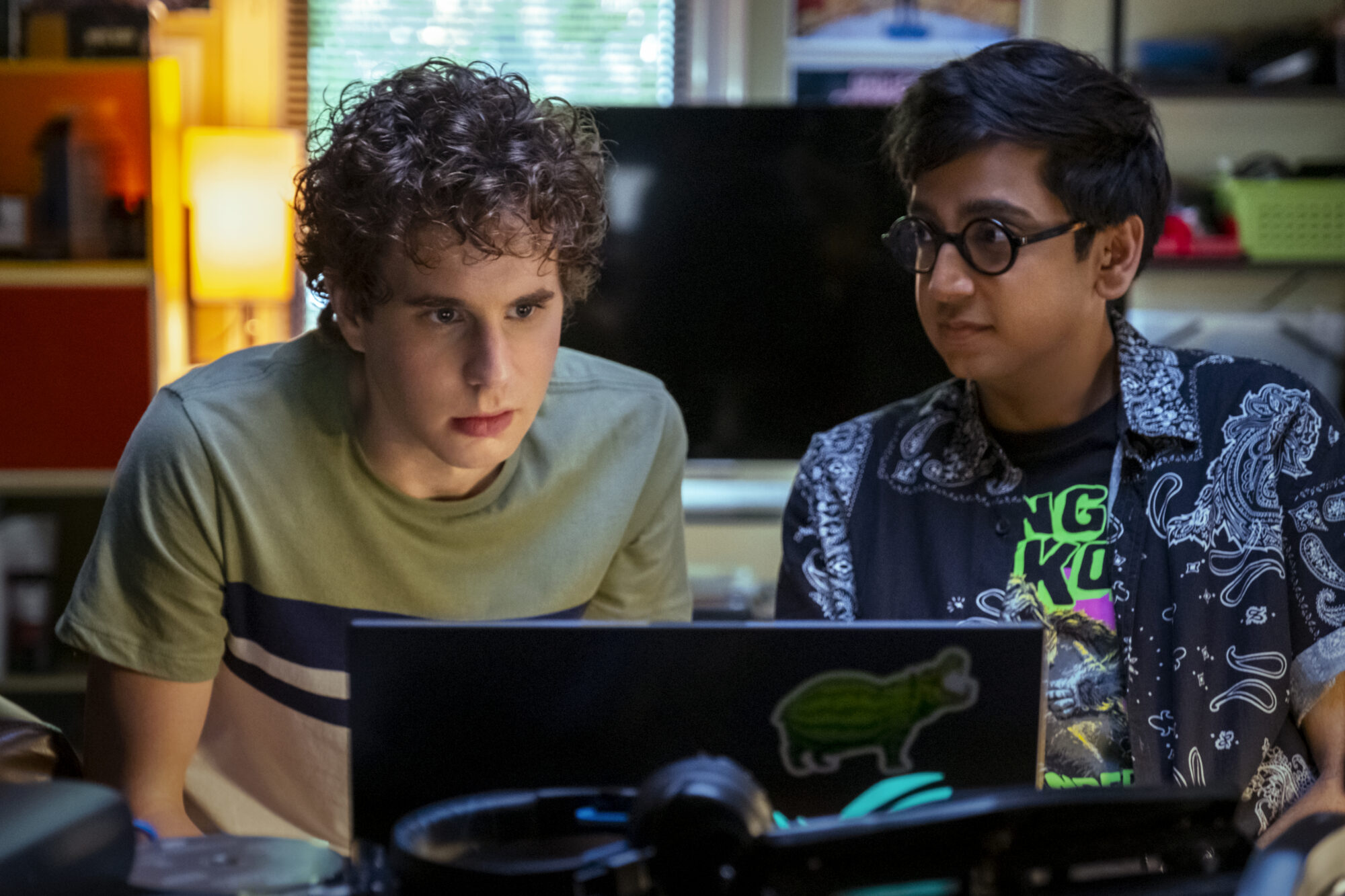 Ben Platt may very well be the worst part of this film. As mentioned before, he also played the titular role in the original Broadway production. Now, I didn't see his Broadway performance myself, but the Tony's and clout he earned seem to speak to how good it was.
However.
He's not the only person who played the role. The stage production cast a new lead 4 different times, not including the national tour of the show, which featured a different actor altogether. Many people have taken the helm of the lonely high schooler who takes a lie too far. As a result, many people were confused when Platt was announced to play the character in the film adaptation.
Sure, he's the most well known portrayer of the role, but that doesn't mean he's the only person who can play it for the rest of time. Take for example, the recent film adaptation of In the Heights: the character of Usnavi was initially played by Lin Manuel Miranda, someone who's already become stereotyped with casting himself as a major role in whatever he writes. And yet, the role was instead taken by Anthony Ramos. LMM was older than he was in the initial production, and it was time to give it to someone else who deserved the spotlight.
It seems like a weird thing to be up-in-arms about, but Platt's casting in the film seems even weirder when you learn that his father is a producer for the film, likely playing a big part in giving his son the lead role. Platt later responded to the cases against him by saying,
…were I not to do the movie, it probably wouldn't get made. And so I think, you know, my defensive response is to want to like, go onto twitter and be like, you know 'F you guys, like you don't even know that like this wouldn't exist without me.'
Never in my life have I seen something so disrespectful and egocentric from someone who was very publicly handed a lead role in a major film by his father. It does such a disservice to everyone else who has played the role on stage – one of whom I should point out is Platt's current boyfriend – all of whom are equally as qualified to play the character again.
All of this to say, Platt's performance is very difficult to watch. I had read that Platt would be digitally altered to appear younger (ideally to make a 27 year old appear 17). Either that article was fake, or it was done so subtly that it didn't make a difference at all, because Platt still appears significantly older than any of the other high school students in the film.
Evan Hansen seeming like a creepy guy hanging around at a school severely changes the tone of the film. Rather than being a quirky misunderstood guy who gets caught up in wanting a life that he doesn't have, Platt's performance in the film instead gives us a hunched and awkward sociopath who is too egocentric to understand when he's severely upheaving the familial lives of people who he doesn't know at all.
I won't even go into the issues now present Hansen's romantic side plot with the character played by Kaitlyn Dever, an actress who just naturally looks young in general. Platt sadistically reciting all of the absurd minute details of Dever's character who he obsessed over – of course, under the guise that these were actually the thoughts of her dead brother – is just something no one should ever be forced to sit through.
It really changes how Evan Hansen as a character will be interpreted by audiences, and it's entirely because Platt got Daddy on the phone and decided he needed more attention.
Dear readers,
As a whole, this movie is not good. It's absolutely minimalist stance on 'mental health' boils down to about as progressive someone tweeting 'I just learned eating yogurt is a trauma response.'
I just truly cannot advise you enough to not see this. It's not even entertaining in a "Oh I just want to see the train wreck" kind of way, it's just not watchable at all. By the end of my screening, the audience, which was made up of the target demographic for this film, were simply laughing in embarrassment at Platt's asinine emotional breakdown. 
I assume studios were clamoring for the chance to bring this to the silver screen, but all of the negative press and negative reviews pretty much guarantee this version will be unmemorable in about 6 months.
Just go listen to the Broadway soundtrack instead.