Yet another family tradition each year and yet another moment to cry tears of joy in a Disney park. My dad loved these lights as well as Disney's Hollywood Studios, so I'm always flooded with memories when we first turn the orner and see the amazing sparkling colors. I will have to admit, I was a little disappointed with the crowd control this year, normally we can walk right through from the Writer's Stop, but this year we were detoured at every turn from left of the Great Movie Ride on, and funneled around to the back of the San Francisco area and Lights, Motors, Action!. Unfortunately, this is a terrible way to view experience the lights, especially for first-time visitors. You are able to SEE the lights as you turn into the New York Street area, but cannot gain access until the back, making for teeming throngs of disgruntled guests, and I was among them this week.
Having visited the Spectacle of Dancing Lights (SODL) each year since it premiered, the overall 'show' has always started at the end of New York Street and culminated with the turning Peace on Earth globe, angels and the Nativity. Granted, this route has changed slightly since first opening, when guests would get to walk down Residential Street, but the Peace on Earth was always the 'finale' so to speak. As years passed, the lights began to dance to music and more and more interactive elements were added. As a result, I understand that there isn't any one centerpiece or finale, but the current route with countless detours and barricades made for a very disappointing experience.
In addition, there are many more PhotoPass stations now, making it almost impossible to take family photos, or even photos of just the lights, without a line of guests in front of you, waiting for professional photos. Again, I understand why Disney is doing what they are doing, but from a guest standpoint, it's not something that benefits most people. How about photo stations outside of the fray of New York Street, where PhotoPass software can add the SODL into the background later? Surely, the photos will look better than a close-up of the base of a giant tree of lights, or building, where you can't see the immense detail and overall wow factor of the experience. Just my thoughts, as a long-time visitor and someone that heard lots of complaints the night I went, and online too.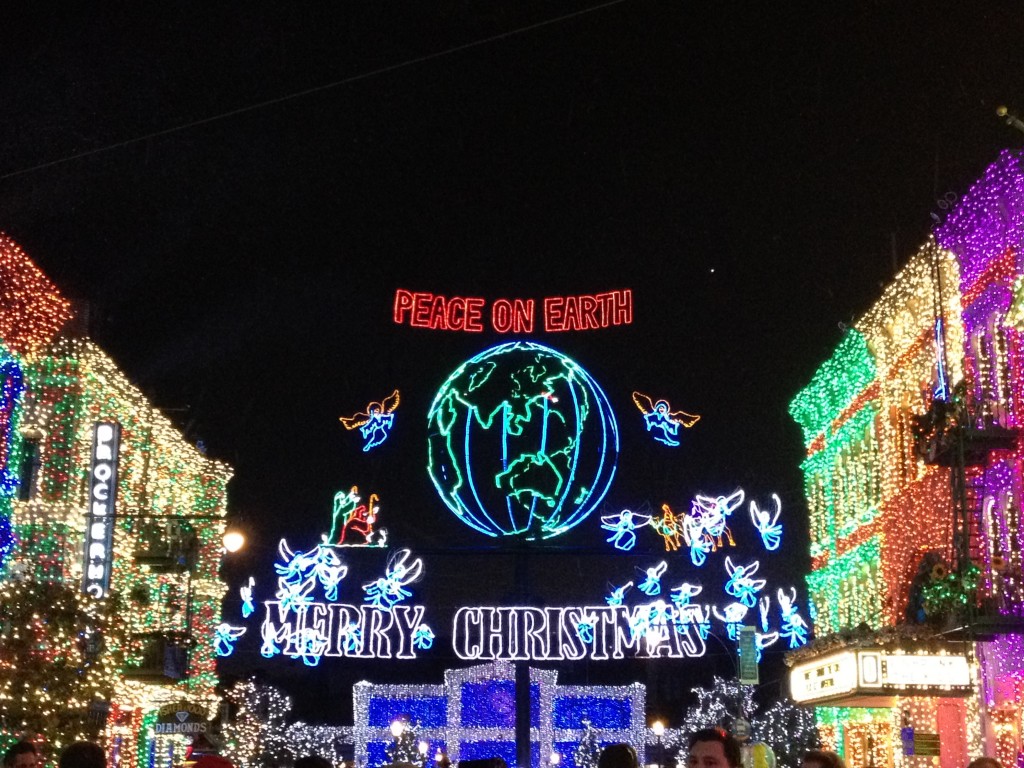 Luckily, the lights and the family memories won out in the end and magic again took over, but I implore Disney to work on a better plan that doesn't involve so much confusion and frustration. When and if you visit, be prepared for crowds and ask the cast members where you actually enter for the lights so you can head there first. My advice is to go during the week and see the lights later in the night, not when the lights first switch on. Those caveats given, I'd love to share one of my favorite musical portions of the nights' songs, that I was able to record. If, like me, it's one of your favorite things at Walt Disney World during the holidays, or you aren't able to make it down to see the lights, I hope you enjoy the show. This video features the all-new canopy, offering some amazing effects.