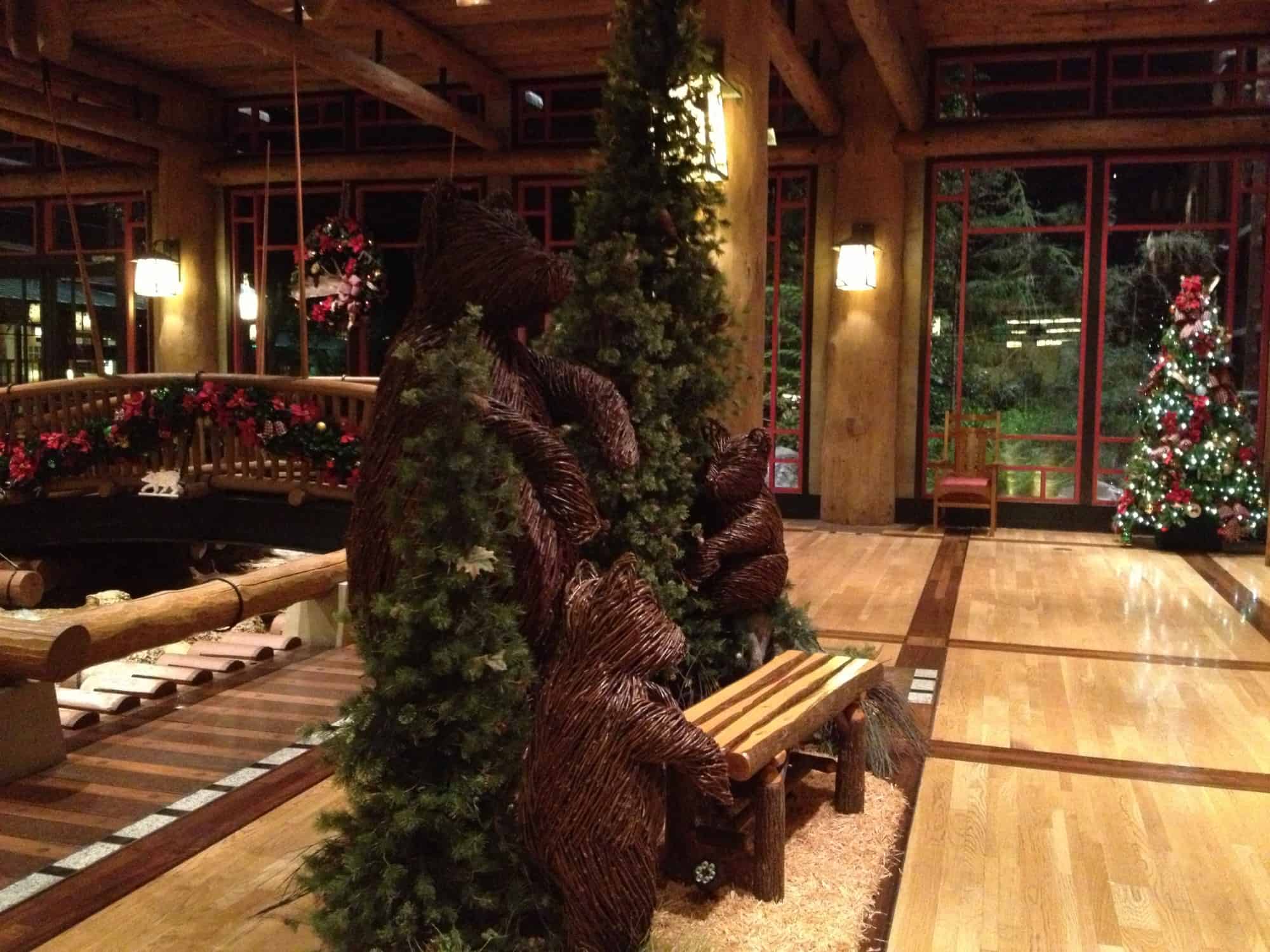 Last evening I stumbled upon the serendipitous event of Disney's Wilderness Lodge Christmas tree installation. I have never, in all of my years of visiting Walt Disney World, ever seen resort holiday decorations being put up, so it was fun to sit back and watch this spectacle. Of course, it's easy to assume these overnight transformations happen by magic and pixie dust alone, but as I learned last night, it's actually a huge, multi-cast member operation full of semi-trucks, cranes, ladders and patience!
Below is a slideshow of last night's events, which continued into the wee hours of the morning. The whole operation began a little after 11pm and I stayed to witness it through 2am, when there was still quite a bit left to assemble on the tree, but so much had already been pixie dusted too. Enjoy the photos of the process!
Click any photo to view as a slideshow:
More photos like the last one may be found at Tom Bricker's site DisneyTouristBlog or on his Flickr account.