To begin, I'll say that this movie entertained me. To be fair, most Disney movies do – they're lighthearted, often fairly funny, and usually have a bit of a spectacle to them/their experience. 2019's Aladdin definitely checks all three of those boxes, but it does little outside of that.

Aladdin was fun to watch. From a design point of view, it was very interesting. I'm already very invested in Middle Eastern art and culture, and this film certainly managed to live in that world, arguably far more than the original did. And visually, it's the equivalent to seeing a well developed Broadway show, like the ones Disney puts on (Aladdin, for example). That is to say, every musical number was a big show stopper that is definitely worth watching.

But outside of that, this film really lacks anything worthwhile.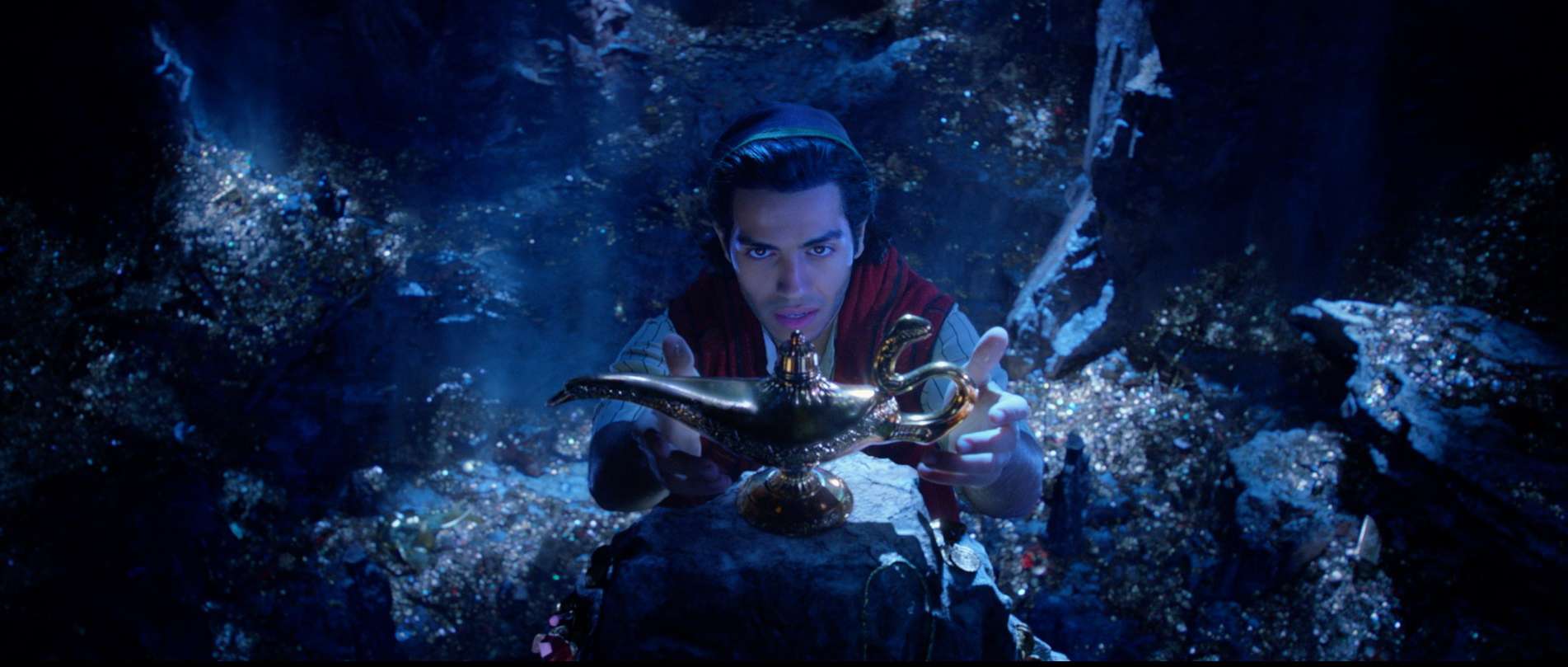 Even after seeing it, I still wholeheartedly believe that this movie really did not need to be made. I don't know that anyone was really clamoring for a live-action remake of a movie that's only 27 years old, and didn't really have many problems. Fans of the original are better off still watching the original, which is largely more charming than this version. And if you're specifically seeking a bigger spectacle of Aladdin, the Broadway version still already exists, and while it's not my favorite musical in the world, I think there is definitely good fun to be had, making this movie ultimately unnecessary.

This movie is admittedly more entertaining than the original, which to me never really stood out from that era's other animated works. Like I said, the musical numbers are all as big and epic as you could ever want them to be – with all of the CGI in the world assisting Prince Ali make his big entrance. But those don't necessarily add up to something worth more than the sum of its parts.

The musical numbers are actually, to me, the best parts of the film. They take Alan Menken's wonderful original soundtrack and bring a vibrant new life to it, which fits perfectly in the vivid world the characters now live in. This is of course not including the two new songs written just for this film, both of which are sung by Jasmine. They were stylistically very clashing with the rest of the soundtrack, and felt almost as if Disney was just trying to make a song as "empowering" as 'This is Me', from The Greatest Showman, just because of how popular that song has become. Additionally, most of the 'Prince Ali' scene has actually already been posted to YouTube, and I think watching that clip is really all you need from this movie. It gives you a taste of exactly what to expect.

Will Smith's performance is what actually keeps this movie from sinking under though. The musical numbers are great, but they are few and far between. Every time Smith was on screen he stole the show, which is actually important because most of the other performances felt nearly lifeless. Before the release of this, there was a lot of controversy about his appearance in the movie, and how they would pull it off. I didn't really care one way or the other, but I definitely had no issue with him in the end.

Overall, it was indeed entertaining, but lacked any real purpose. The plot was more or less the same as the original, so it's not as if they're making any groundbreaking leaps or bounds in storytelling, which is bold for a remake of a movie only 27 years old. You can watch this movie and have fun, but you can watch the original and get the same emotional beats/moments. And simply listening to the soundtrack is enough to be satisfied for a "new" Aladdin.

There is something beautifully ironic about this movie being entirely surface-level though, as it mirrors Prince Ali's character arc in the original film.
Parts of it felt like a Hallmark movie, parts of it felt like a Disney Channel Original Movie. It was just an odd thing that exists, but I'm not sure why. It was fun in the same way a direct-to-video sequel is fun. It exists purely to be looked at, and will be enjoyed largely because people like the original, and this movie didn't change anything.

While it's not a spoiler in any way, this movie ends with a black screen, you hear the words, "DJ Khaled… Anotha one!!" and the credits roll, and that should really speak for itself.