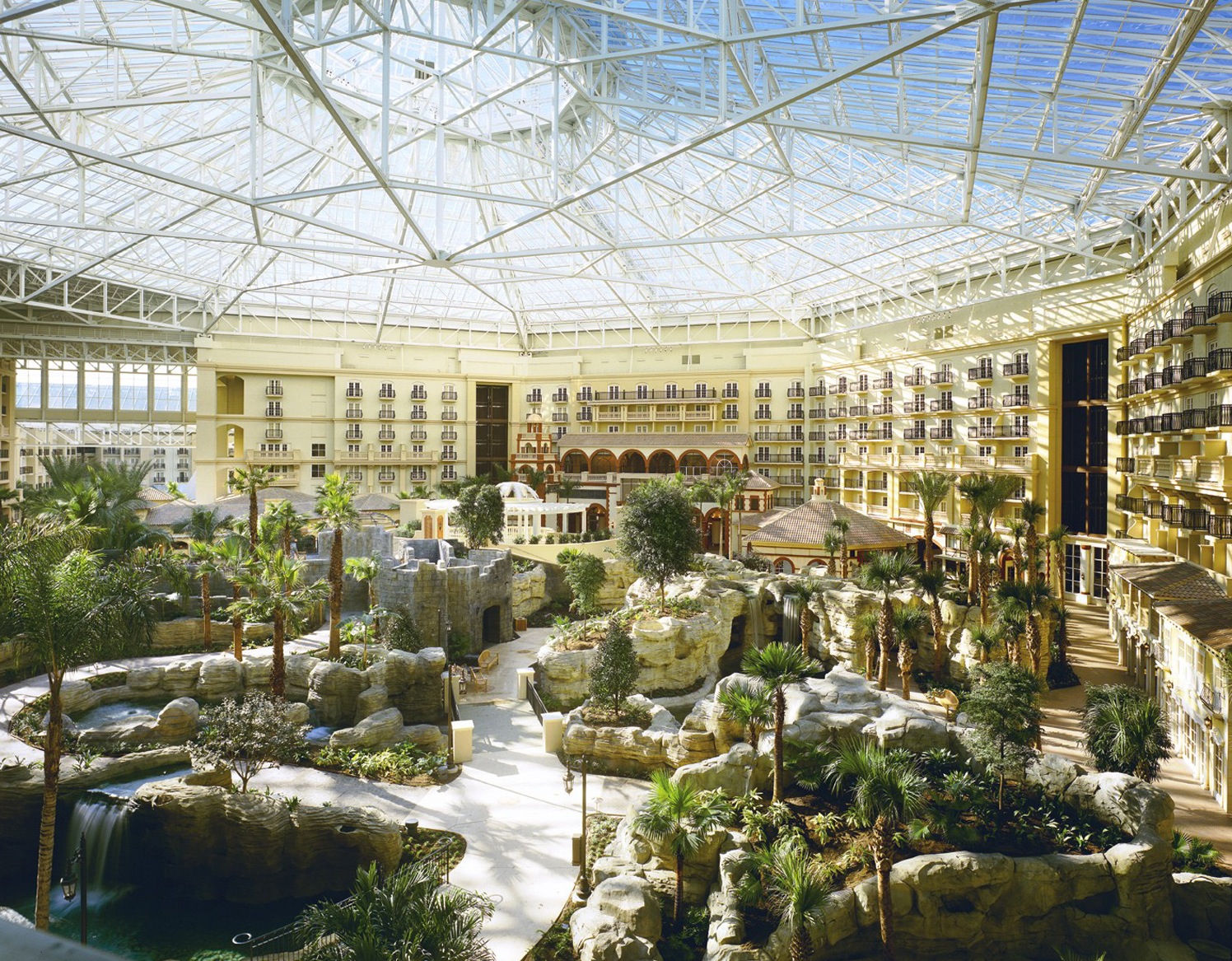 Gaylord Palms Resort is just a short drive from the Walt Disney World Resort area, yet is like another world altogether when you step inside. Each time I walk in the front doors, I'm overwhelmed with the tropical beauty and vast spaces which are unrivaled in area resorts. For those who haven't been, the atrium within the hotel is divided into several sections themed to different parts of Florida. You can wander through Key West with its laid back, island feel, stroll through a fort you might find in St. Augustine, or explore cypress trees and old Florida in the Everglades section (my personal favorite, it's so realistic – minus the fear of gator attacks of course). Add to that impeccable gourmet food and gorgeous rooms and you won't want to leave.
Gaylord Palms offers many special deals and events for families throughout the year as they partner with Dreamworks and feature characters like Shrek, Kung Fu Panda and more at character meals and holiday parties. Now they appeal even more to families with the recent grand opening of their Cypress Springs family water park area for resort guests. I was able to visit with a friend recently, and it's a wonderful place for families to relax and rejuvenate, while the kids have a blast.
Here's more from Gaylord Palms Resort about their recent updates: (all images courtesy Gaylord Palms Resort)
We've got fun new indoor and outdoor play spaces, including the expansive Coquina Lawn. Indoors, our four-and-a-half acres of lush climate-controlled gardens and waterways beautifully recreate three unique Florida-themed environments. Don't forget to visit our baby alligator and stingray feeding areas while you're there!
For a real splash of WOW, kids will absolutely flip over the thrilling new Everglades-inspired Cypress Springs Family Fun Water Park! This fabulous water play area features a zero-entry swimming pool with four waterslides, a multi-level water playground tree house, an active lagoon, a plunge pool, "Splash 'N' Screen" movies, "Crack-A-Lackin' pool parties" and a huge array of exciting adventures (some with a DreamWorks twist!). Conveniently located just steps from our pools, SandBar lets you grab a bite without having to leave the fun in the sun! Indulge in All-American favorites and refreshing beverages to quench your thirst.
And for your tranquil escape, the new South Beach Pool offers a chic, adult-only tropical oasis with covered restaurant and bar. Or visit our refreshing Relâche Spa & Salon for an invigorating body wrap, rejuvenating facial or exotic Ayurveda treatment. If you'd rather get your pulse racing, schedule a personal workout session at our 4,000-square-foot, state-of-the-art Relâche Fitness Center.
For sports fans, we've tackled the extraordinary and won with Wreckers Sports Bar, a neighborhood-style watering hole featuring more than 50 HDTV's, a two-story, 37-foot-high sports screen; floor; and two scenic terraces overlooking the posh palm-lined waters of the South Beach pool.
And to punctuate our grand renovation with the ultimate blend of comfort and style, we've updated each of our Guest Rooms with luxurious furnishings, quality linens, and flat screen TVs, all in a relaxing yet refined Florida décor.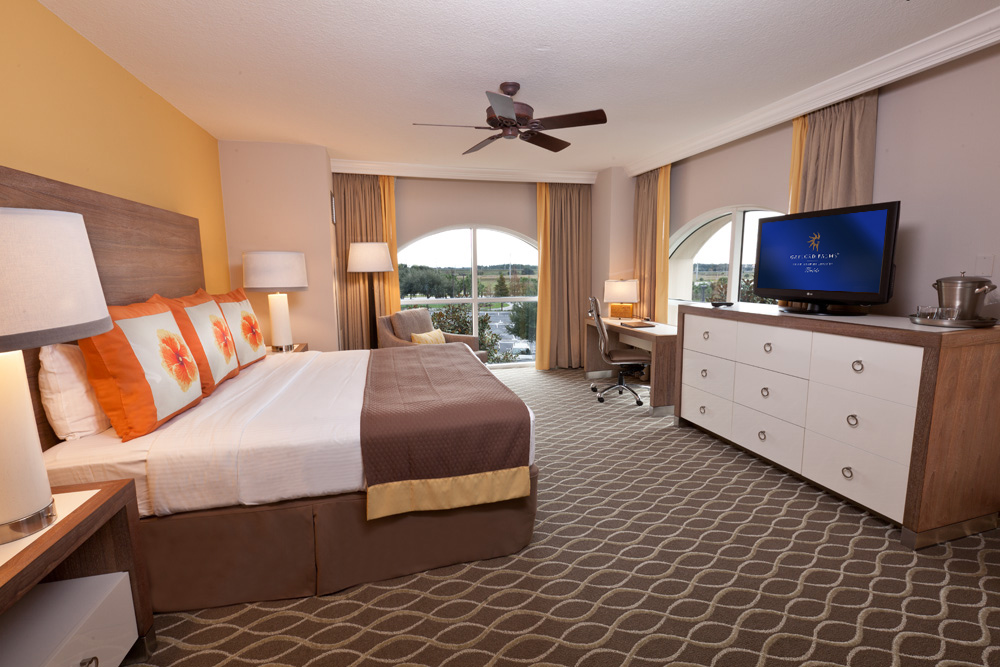 Sounds (and looks) amazing, right? You can find out more at the Gaylord Palms Resort site, including specials and even Florida resident deals as well. It's definitely on the top of my list for favorite places to escape, even though I live just down the street!