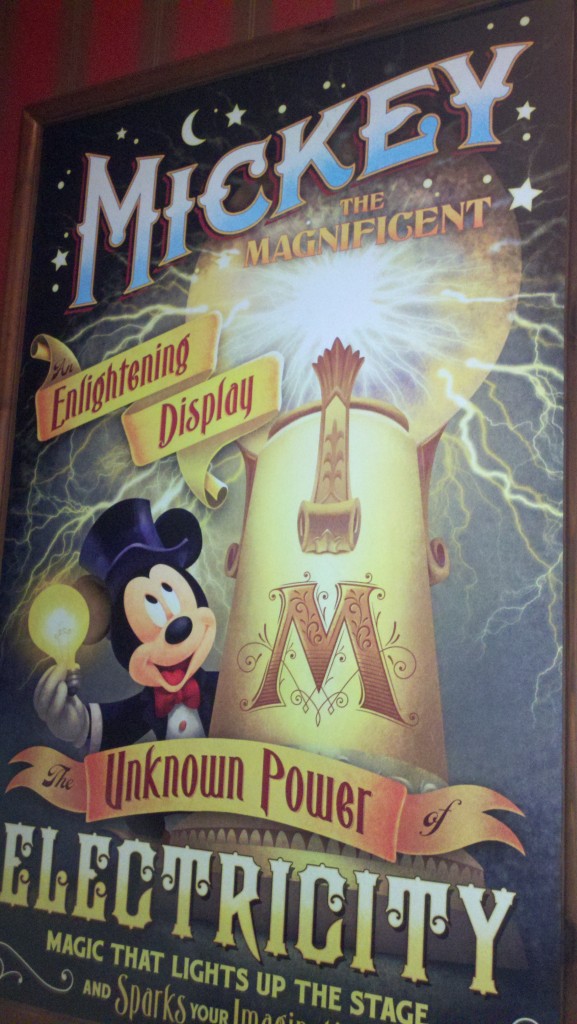 I posted previously about the opening of the Town Square Theater at the Magic Kingdom – the new meet and greet location for Mickey & Minnie, and the Disney Princesses but I had not been actually been inside yet. A few weeks ago, a friend let us in on a little secret that I hadn't heard about yet, so I had to go check it out.
As you enter Mickey and Minnie's dressing room, the small waiting area is lined with a chalkboard listing upcoming 'rehearsals' and a poster about "Mickey the Magnificent" unleashing the power of electricity. On the next wall is a larger cut-out of the same design. Since you are normally excited about the main event within the room, Mickey and Minnie, you may not have stopped to take a photo in front of this display. Next time you are there, pause and take a flash photo to see what you can see. If you'd like to see now, keep reading!
---
As always, click to enlarge the photos.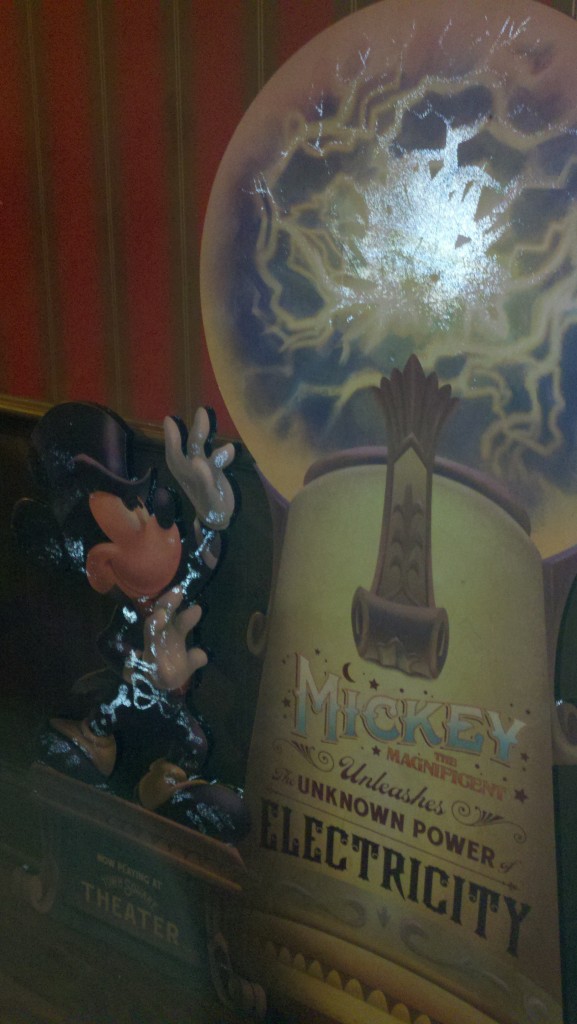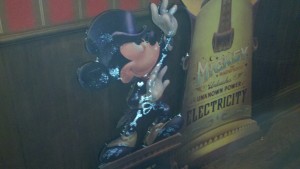 To view Mickey's x-ray, simply take a flash photo in front of this display. It seems to be some sort of phosphorescent paint, and to get the best possible photo of the effect, make sure you stand directly in front of the cut-out and make sure you have a strong flash when you take your photo.
To see more details from the Town Square Theater Meet & Greet rooms – head to my flickr set!