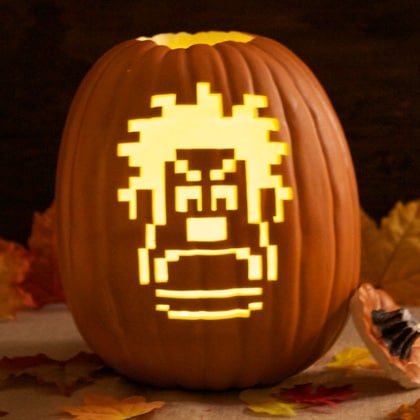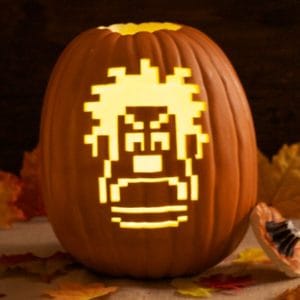 Halloween is right around the corner and if you are in need of inspiration, you need go no further than Spoonful.com and Babble.com for an unending supply of spooky crafts, recipes, costumes and party ideas – many with a Disney theme too! Take a look at these frighteningly fun Halloween tips and tricks:
Get in the ghostly spirit with these dreadfully adorable decorations, including recycled spirit jugs,  haunted glassware, pumpkin carving templates, and more.
Balance out the candy consumption without sacrificing any Halloween fun by serving up hauntingly healthy snacks like carrot fingers, pizza mummies  and more.
Whether you're making dinner or dessert, dishes like mummy meatloaf, monster toe hot dogs and creepy cupcakes are devilishly delicious.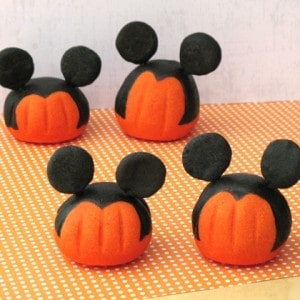 Stay in a scary state-of-mind all month long with "31 Days of Disney Halloween", featuring:
Dread decorating? Check out these 10 simple Halloween decorations like hanging cheesecloth ghosts and masked picture frames that even a zombie could perfect! Continue the creepy crafting with wickedly simple projects like ghostly tree lights, lanterns, and even fruit!
Terrified there's not enough time to create an awesome (and affordable) costume for your child? Check out these options that can be assembled at the last minute such as a lumberjack, Clark Kent and even Dwight from The Office . Also take a peek at this video for low-key, yet spoo-key ideas for adults.
Stand out from every other haunted house on the block with over 25 unique Halloween party ideas including pumpkin balloon darts, mystery bowls, pumpkin bowling and more!
What's better than a little food and fright? Get some tasty inspirations from your favorite fright-tastic films, including classics like Hocus Pocus and The Exorcist as well as more recent thrillers such as Zombieland and many others!
I love this Haunted Fairy Cottage made out of a pumpkin too! So many wonderful ideas, time to get crafting!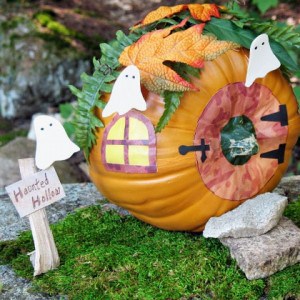 Find even more on Spoonful.com and Babble.com!