Many of you know that my family has not always lived on Main Street, South. My husband and I both grew up in Massachusetts and though we relocated to Florida right before we got married, we moved back to MA after our first son was born. We then spent some time moving back and forth as we tried to figure out where we wanted to settle down. For about two years, we lived in a tiny apartment in Worcester, MA. During that time, I felt like I was going to go insane, trying to keep a 2 year-old and a 1 year-old happy and entertained. Let's just say naptime was a very happy time back then. The problem was, getting two kids to nap at the same time, when they shared a room, was next to impossible. What they did do was fall asleep in the car easily. (Something baby #3 has not yet figured out much-but with gas prices, I guess that's okay.)
To keep my sanity pass the time, I would buckle them both into the mini-van and just DRIVE. One of the many things New England is known for is its scenic roads, so I had plenty of options. Worcester is almost in the center of the state, a little closer to the eastern side, so I could head anywhere and find something beautiful to look at. Of course my very favorite time to take these drives was in the Fall, when the leaves began to turn.
My good friend came from Boston to visit us one day and asked if we wanted to go to the The Quabbin reservoir. I had heard the name but didn't really know anything about it. It was over an hour to drive there, but I love bodies of water and hills and mountains and sleeping babies, so I was game.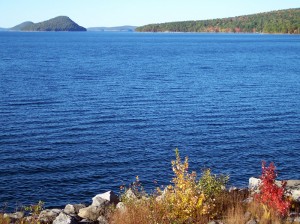 I listened in awe as she told me the tale of the Quabbin reservoir. When Boston and its surrounding cities realized they needed a larger water supply, it was decided that this reservoir would be built in Western Mass, thereby destroying and completely flooding the 4 towns of Dana, Enfield, Greenwich, Prescott, and parts of seven other towns in the process. The town's houses and buildings were either moved or bulldozed, bodies moved from their grave sites (except those of Native Americans) and the towns were simply no more. Something about that is just so unbelievably eerie yet intriguing. I love strange historical stories like that and there are so many others in Massachusetts, like the Great Boston Molasses Flood and the great Mill River flood (both unplanned) which killed so many.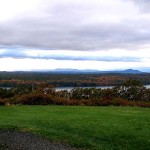 There is a wonderful stone lookout tower with a huge field surrounding it where the kids liked to run around. When it's open, you can climb the many stairs (which I've done carrying a 25lb baby before) and see parts of the reservoir and all the trees. It is such a beautiful site to see and one of the many things I miss about living within driving distance.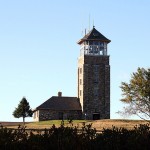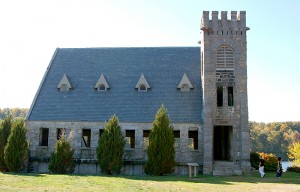 Near where we lived in Worcester there was also the Wachusett reservoir, the second largest body of water in the state (the Quabbin being the first). That one was a much closer drive, and unlike the Quabbin, is surrounded by a main road so you can see the beautiful water views from many angles. Some houses were lost in the flooding to build the Wachusett as well, and the Old Stone Church in West Boylston remains standing as a monument to those houses that were destroyed. I've driven by the church on many a nap-drive, and though it always seemed spooky to me, I guess people are always getting married there!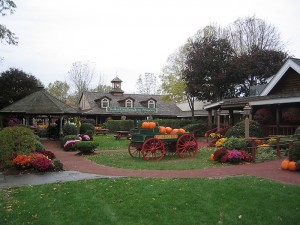 Another place my friend introduced me to (what can I say, I hung out in Harvard Square a lot and didn't explore much in the state until then!) was the Yankee Candle Factory store. Never heard of it? It is so much more than candles. It is a mecca hidden within the hills and valleys of western Massachusetts. When my friend first described it to me, I thought surely she was joking…a Medieval castle room? A Bavarian Christmas room? A Black Forest room where it snows year round? Audioanimatronics? AND unending bins and displays of candles? As if I needed any more convincing, it also was located at the end of one of the most famous foliage roads in Massachusetts – Route 2.
I fell in LOVE with this place. It's really busy on the weekends because they get bus loads of tour groups on leaf peeping tours but it's worth the crowds to me. When we were living there, they had just opened a new Home store which has every imaginable item to decorate your home, after you pick up the candles to match of course!
They also have a restaurant and candle-making museum, a pastry shop and cafe inside the themed candle rooms and an all new children's program – Wax Works. Now we have to go back to see what that's like!
One of the best parts of driving along Route 2 out to western MA was the French King Bridge. For one, it was gorgeous with views for miles of the fiery reds, oranges and yellows lining the hills and mountains, and for two, it meant we were almost there! (The Yankee Candle Store was a 3-hour drive from Worcester.) The scenery is absolutely breathtaking and a great place to stop on the side of the road, stretch your legs, and get some amazing photos.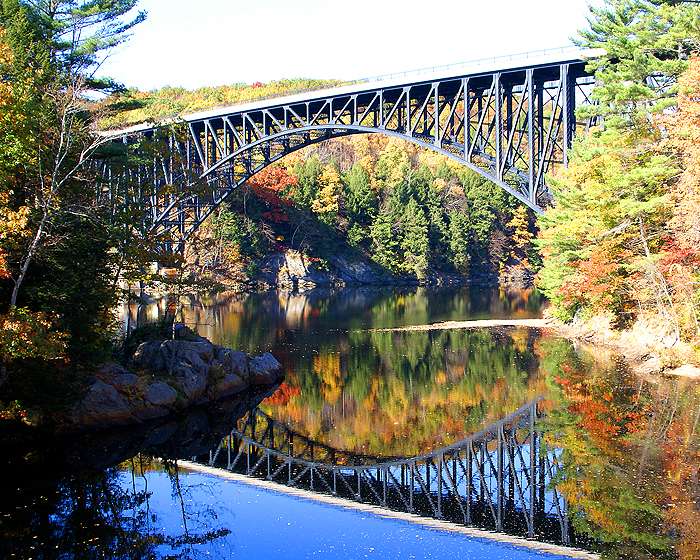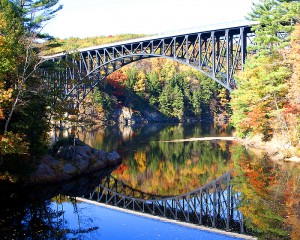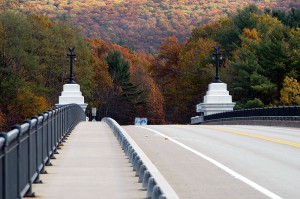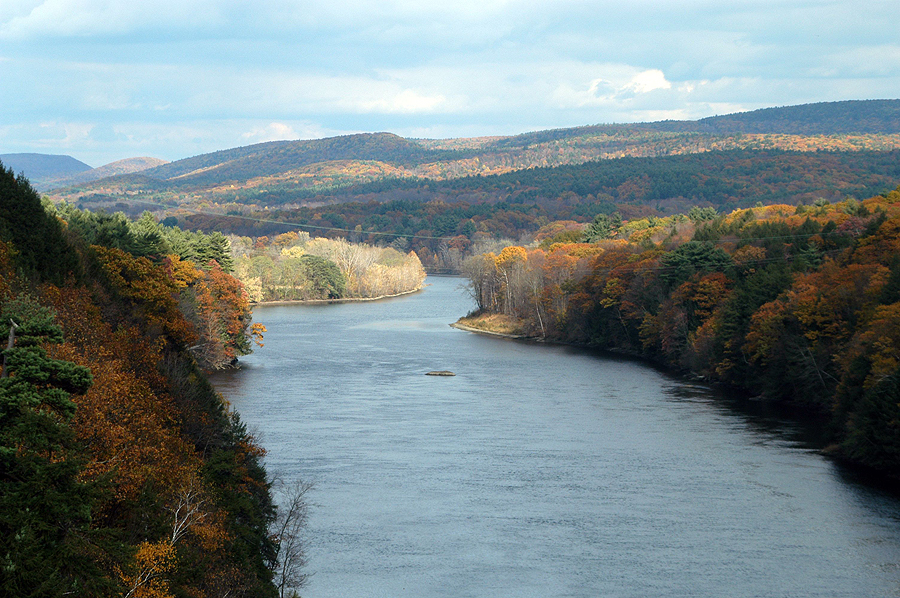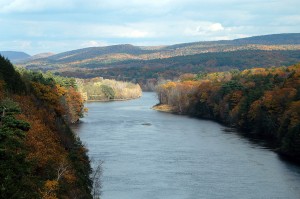 If you ever get the chance to visit more of Massachusetts than the historic Boston area sites, I hope you explore some of these places above. This of course is just a drop in the bucket of all there is to see and do there, but if you have two kids 2 and under and need to drive for a while…you can't beat these choices! It's no secret I miss Autumn in New England, so I might share a few other stories of our adventures off the beaten path.