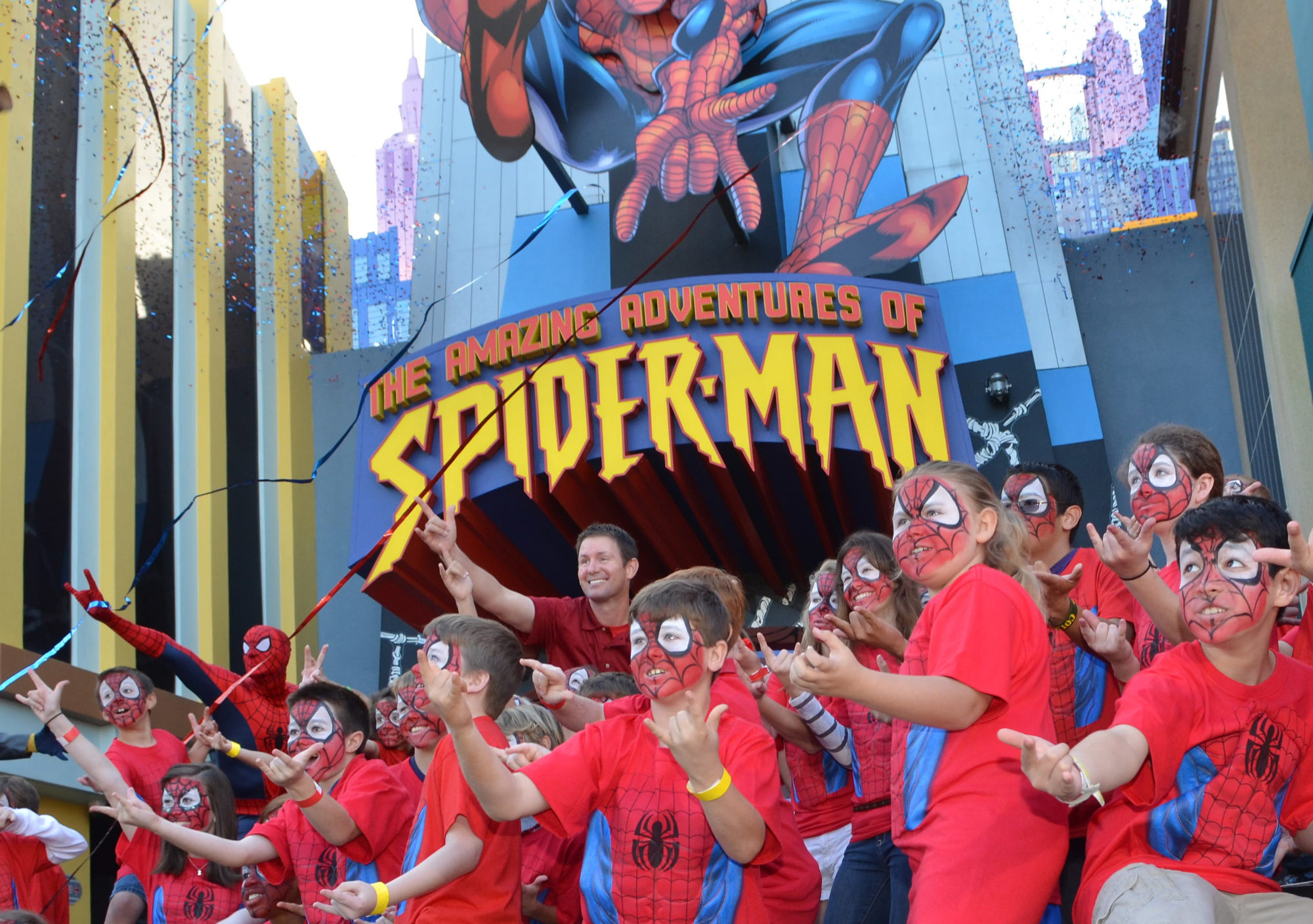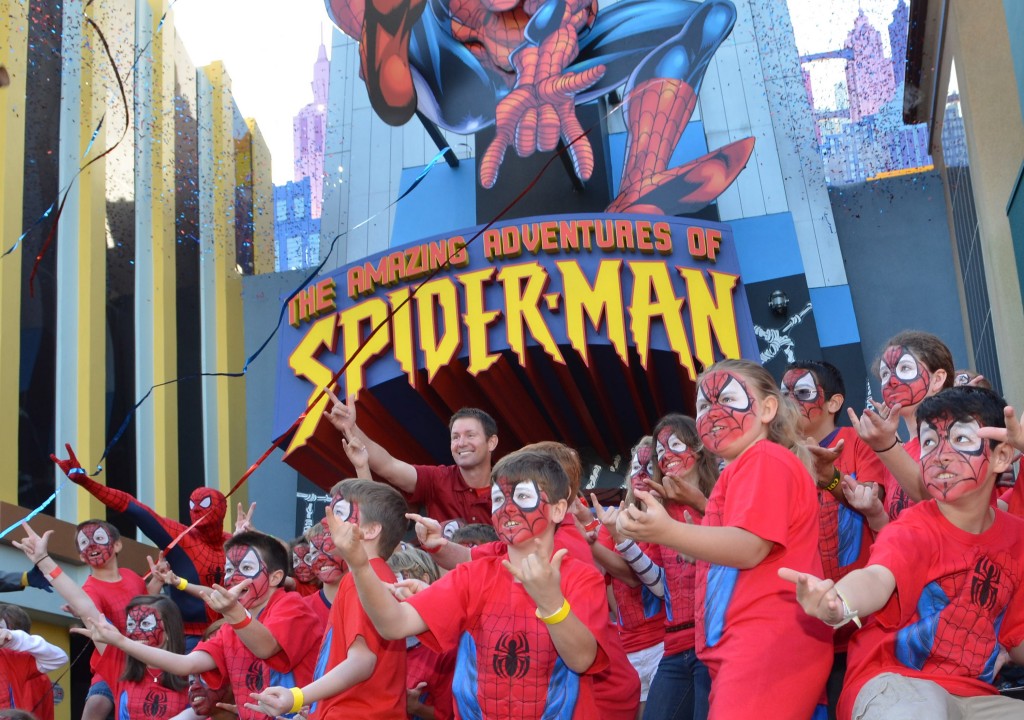 Today marked the re-opening of Universal Orlando Resort's Amazing Adventures of Spiderman at Islands of Adventure. I was unable to make this special opening event this morning, but luckily have a guest author to help give us a detailed review of the new experience. First let's go over the official facts about the attraction:
The Amazing Adventures of Spider-Man reopens today with all-new 4K digital high-definition animation, a new highly-sophisticated Infitec 3-D projection system, a new music score and new high-tech 3-D glasses so that guests can experience the improvements the way the attraction's creators envisioned.  The attraction's sets, audio system and lighting have also been upgraded.
As they reanimated the attraction film, the creative team added hundreds of new details and effects.  Guests will see moss swaying in the wind, rats scurrying through the streets and hear electricity arching so close it will raise the hair on the back of their necks.  And for the first time ever, Spider-Man co-creator Stan Lee will make a cameo appearance inside the attraction.  Lee was meticulously animated in 3-D and placed in more than one scene inside the new animation.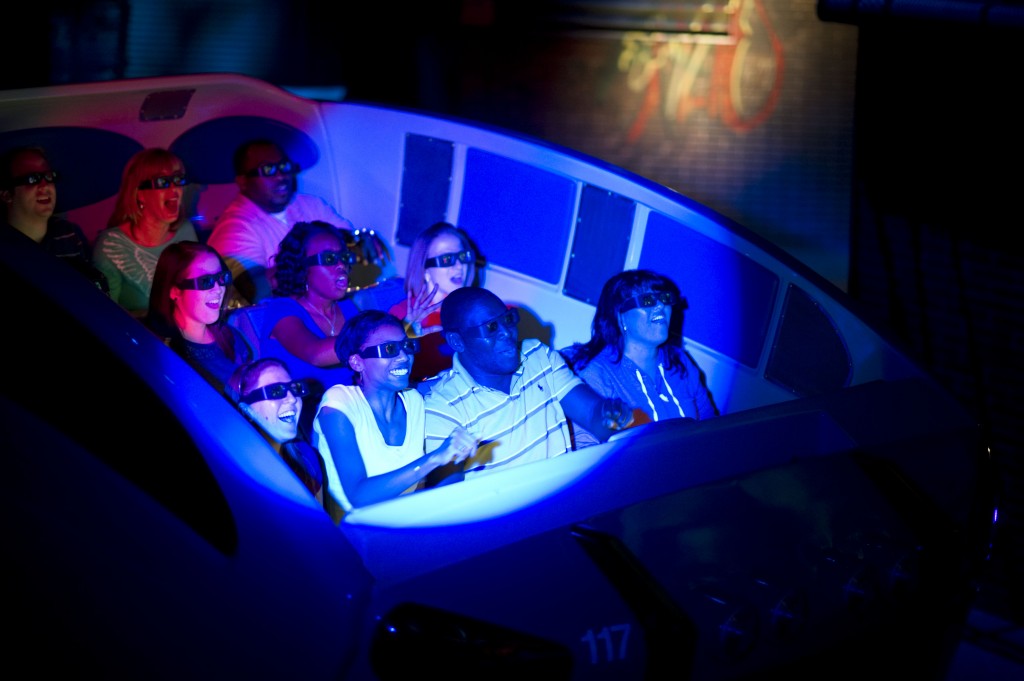 "The Amazing Adventures of Spider-Man was so wonderful before," said comic book icon and Spider-Man co-creator, Stan Lee. "But now – with all of the new technology that's been added – it is indescribably spectacular."
Here are the top 10 unique new elements in The Amazing Adventures of Spider-Man:
The action is more life-like than ever.  Guests will actually see the movement of the characters' muscles and the changes in their facial expressions.
The new HD film animation combined with brand-new, highly sophisticated Infitec 3-D projection, allows guests to experience mind-blowing details they've never been able to…from the flames spewing from Hobgoblin's pumpkins to the electricity arching through Electro's body to the stitching on Spider-Man's gloves.
Guests will experience the ride's new details through all-new 3-D "Spider-Vision" glasses, complete with new lenses made of dichroic filters for amazing color and clarity.
The enhanced attraction features a new original music score.  It is the same Spider-Man theme you love – with a rockin' twist.
The ride vehicle's audio system has been upgraded from 8-channel to 16-channel so riders will be even more immersed in the action. Guests will experience 3-D sound quality.
All of the film animation for The Amazing Adventures of Spider-Man has been completely reanimated in 4K high-definition – that's one of the highest HD resolutions available.
Every single scene in the attraction has at least one new element.
There are hundreds of cool new details for guests to discover in the attraction.  Lighting, sets, graphics, props and even scenic detail have been updated to further enhance the animation's tremendous improvements.
Legendary comic book icon and Spider-Man co-creator Stan Lee makes a cameo appearance in the new film animation.The attraction experience continues to use the latest technology to provide guests a fully integrated and immersive experience with some of their favorite Marvel characters.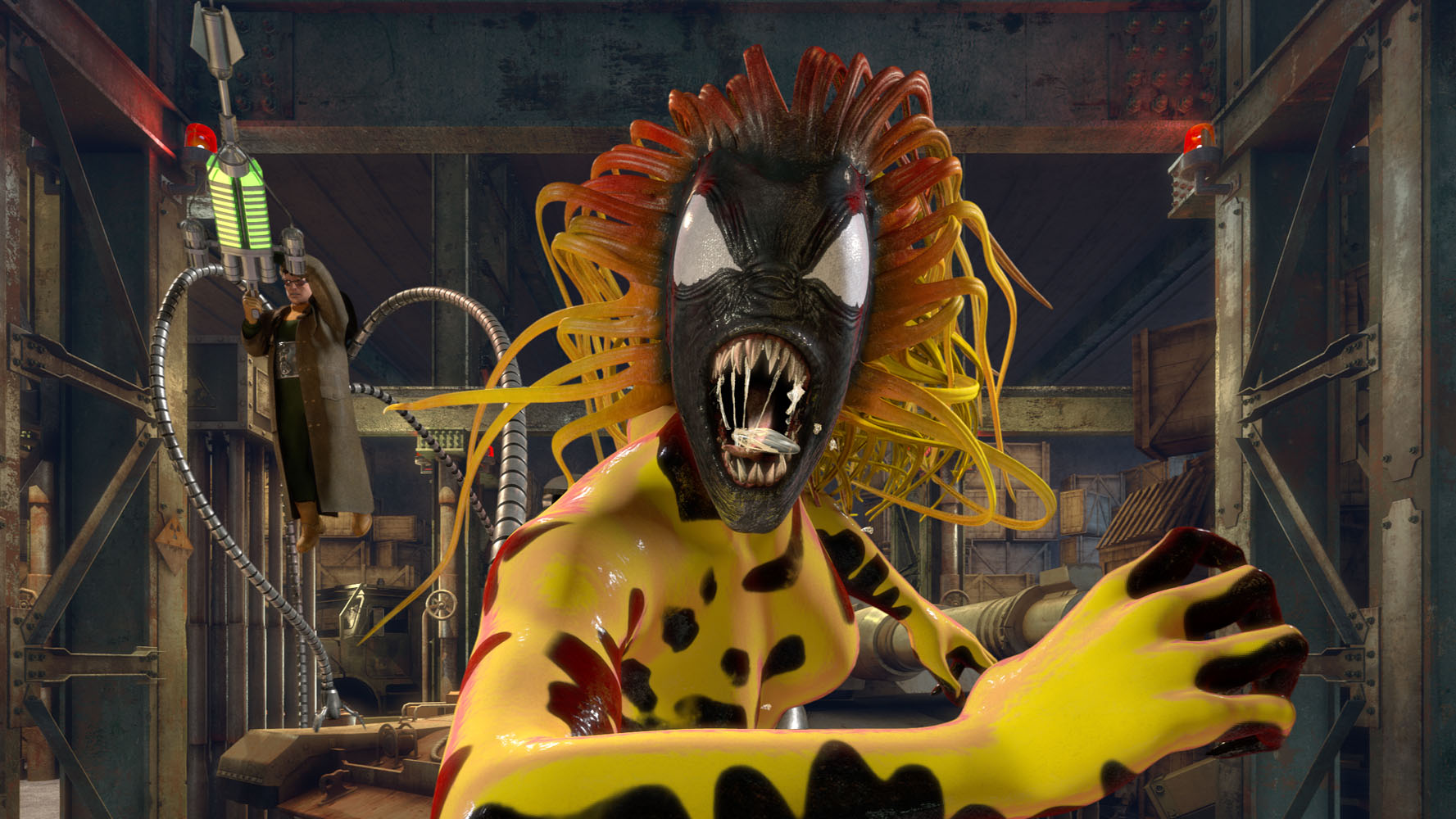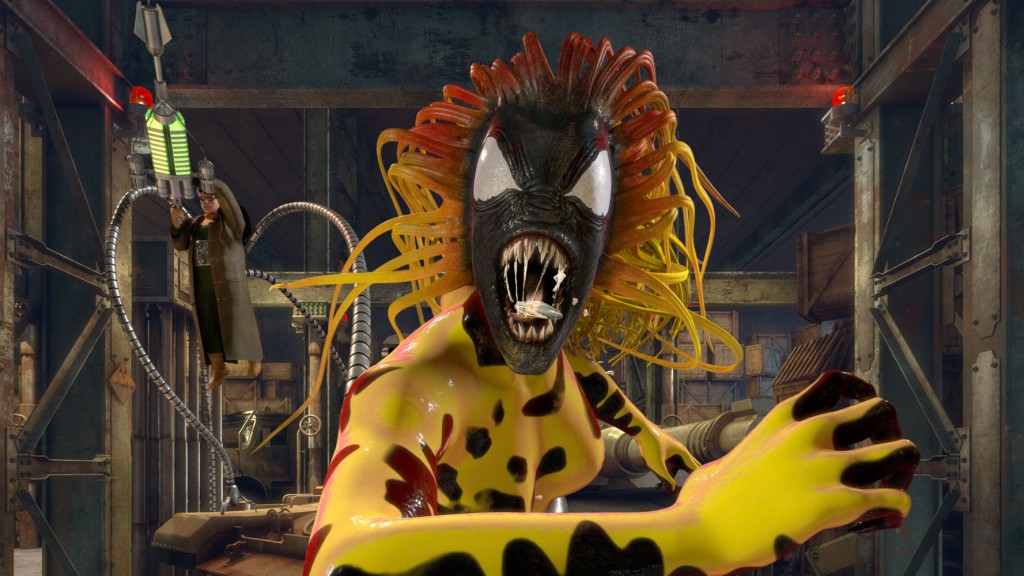 Sounds fabulous, right? Now let's hear from fan and fellow blogger Blaine Cummings, who experienced the ride in person this morning:
From when you first enter the building, to after you exit, The Amazing Adventures of Spiderman at Universal Orlando's Islands of Adventure truly lives up to it's name, amazing! Spiderman himself along with a group of little heroes helped reopen the ride! Cannoned confetti and streamers topped off the excitement!
When first getting in the queue you could easily tell everything was repainted and made more vibrant! Since it was reopening day I waited in line for about an hour, but the theming and cartoon news action to watch kept me well entertained the whole time. They changed up the queue just a bit, where there used to be a green screen to take pictures, there is now a trophy cabinet full of awards. A few by the man himself, J. Jonah Jamison. If you look even closer you might recognize a few names as some of the creative team on the attraction.
Before getting on I noticed that there were all new 3D glasses! Much like the ones Walt Disney World brought in for Star Tours: The Adventure Continues. These were a bit more durable though, with hard lenses made of dichroic filters.
Everything including audio, visuals, and even the vehicles themselves seemed to have a whole new touch up! This was not just new animation added in, this was the whole package. The ride was much smoother and reacted with the scenes much better than in the past. The onboard audio synced with the buildings speakers perfectly creating an excellent illusion of everything going on. Each vehicle's sound system was enhanced from an 8-channel to a 16-channel to immerse you in the experience.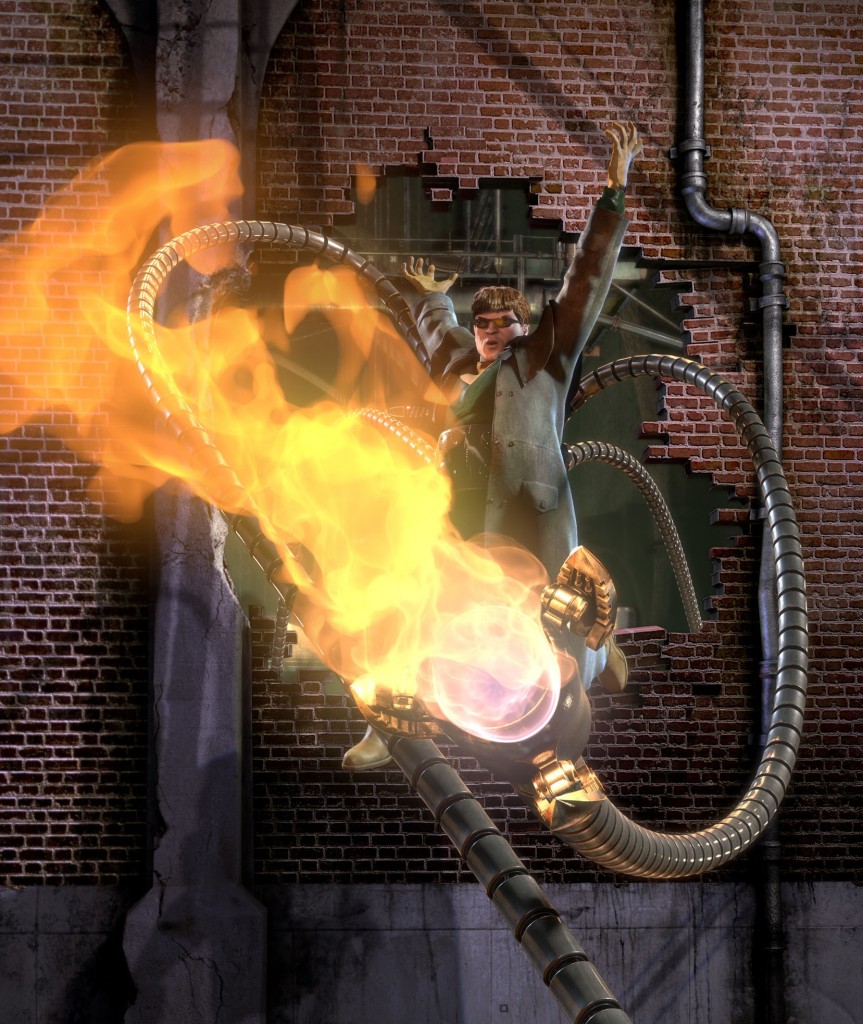 The animation was very impressive! More realistic and drew you in more. They didn't just copy it second by second, they changed a few bits up. It still all followed that same exact story, with a few twists!
You may have heard that Stan Lee makes a cameo in the attraction, he does! I saw him twice actually! I'll add in below where you can see him in a spoiler section. All around a very "Amazing" revamp of a classic attraction. I'll be returning to ride multiple times in the future!
SPOILER: Stan Lee can be found about half way through the ride, right after you encounter the Hob Goblin, you turn and run into Doc Ock, Stan is right under the theatre marquee that Doc blasts with the ray gun. He also appears again at the end of the ride when all of the villains are webbed up, he's right under and to the left of them.
…
Thanks, Blaine! I can't wait to head over there myself and check it out! Hopefully this Saturday when we'll be experiencing Universal's Mardi Gras party with the family!
You can find Blaine online at: DisneyMagicMan.blogspot.com on Twitter: www.twitter.com/DisMagicMan and YouTube: www.youtube.com/DisneyMagicMan.
For more information about Universal Orlando Resort, visit www.universalorlando.com.