If you were following along during the Seven Dwarfs Mine Train media event, you heard about the changes to Disney's Polynesian Resort. This is a location full of passionate fans who are a little concerned that their beloved lobby waterfall will be removed for new changes. Disney has tempered that concern with the gift of returning the resort to its original 1971 name: Disney's Polynesian Village Resort – including the original font as well. I think the Polynesian Lobby is a gorgeous place, and I love the waterfall, but I am hopeful that the changes will be well done and handled with care. From the concept art, it looks as though tiki love will be found throughout, and with the refurbishment of the volcano pool and addition of Trader Sams Grog Grotto, I think the scenic views may best be found outside, with some still to be seen in the lobby as well.
Today the Disney Parks Blog released two new unseen images of the new Polynesian Village Resort lobby and Trader Sams: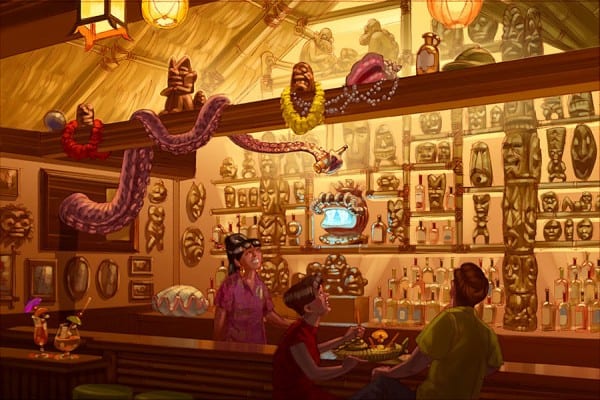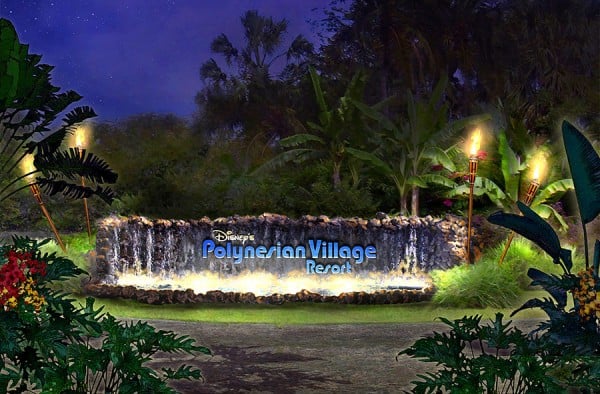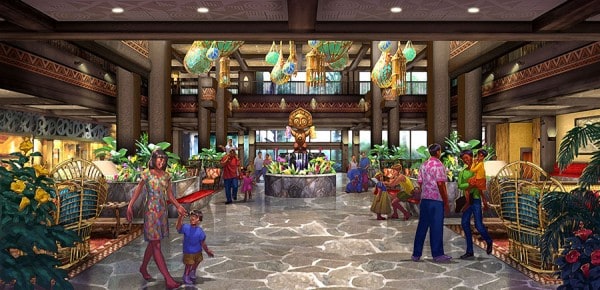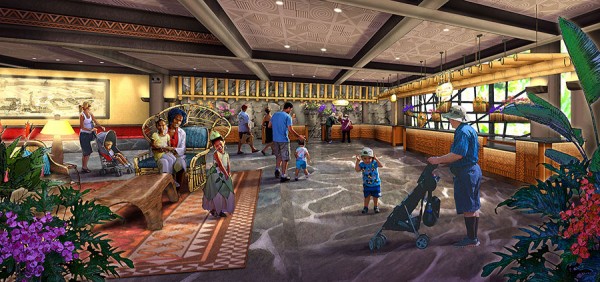 I understand the need for changes and updates, and I look forward to seeing these in action. I will miss the waterfall, but am excited about other places to hang out and experience some south seas fun. What do you think?