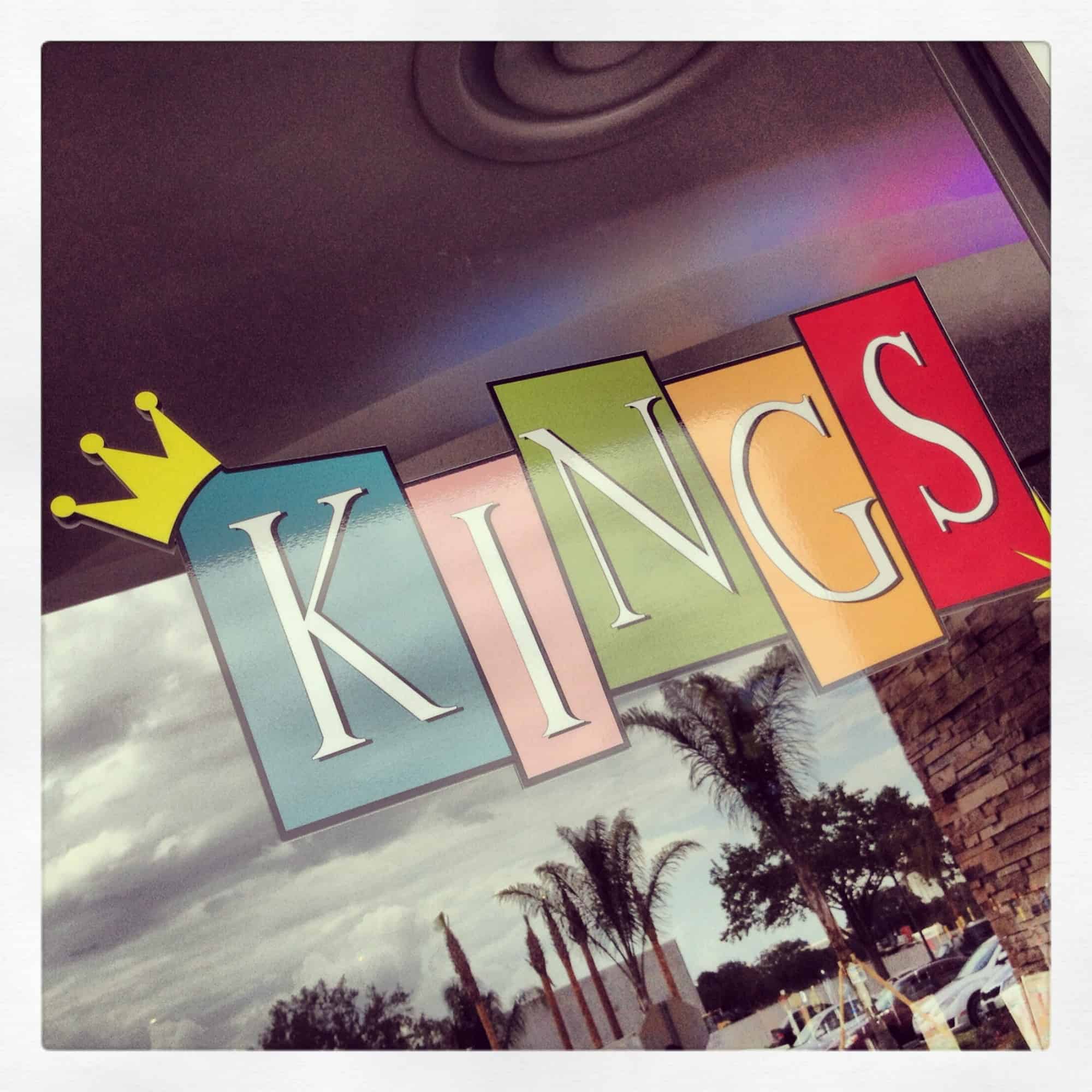 Last week a new kid on the block opened up over on I-Drive – Kings Bowl, a luxury bowling and dining establishment, hailing from the great city of Boston (proud Boston girl here!) opened its doors to those looking for a fresh spin on a classic pastime. As seems to be the norm with these new, deluxe bowling alleys, the emphasis is on great dining, great drinks, and a place for adults to kick back and enjoy.
Kings Bowl features a really fun atmosphere with a definite adult vibe. 60 Big screen HD TV's show the latest sports action, two separate 40-seat bars offer unique alcoholic creations and two tables over in the dining area actually feature kegs IN the table, chilled to a perfect temperature, the spinning tap allows you to choose up to 4 of your favorite brews and serve yourself. Truly a unique draw and something I think every beer drinker will want to try. One of the bars is located in an outdoor, climate-controlled patio, perfect for the summer months (or most of the year) here in Orlando.
The food at Kings Bowl was incredible. Definitely not what you'd expect at just any old bowling alley, and I dare say it rivals most dining spots around town. The Steak Tips were my favorite, but the Pulled Pork BBQ and the Buffalo Chicken Wontons were delicious too. I can totally see folks just hanging out here for the food, drinks and atmosphere, but the bowling offers another element to keep the party going. Be sure to try the Fizzy Lifting Drink if you're up for something stronger!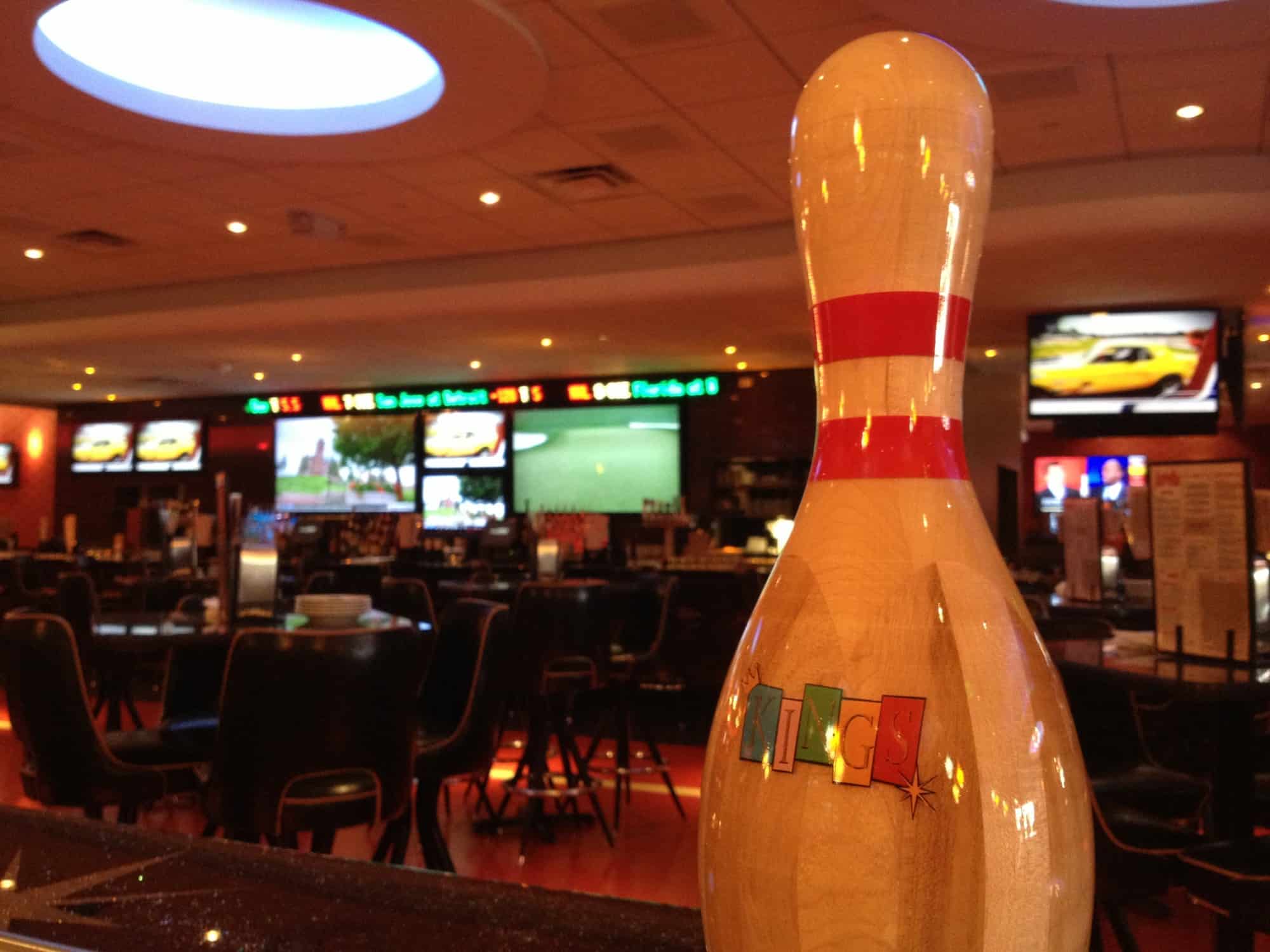 Speaking of parties, Kings Bowl has two private available to book, accommodating 50 or 100 people. One features a closed-in glass walled area, where you can bowl and have access to the outside bocce court. The other opens onto the billiard and shuffleboard area. This area is also home to the VIP room, where two lanes can be curtained off, with a private back entrance to the building for any celebrities wanting to bowl a few frames. There are 22 full-sized lanes to test your skill on, and yes, there are bumpers for the kids (or grown-ups).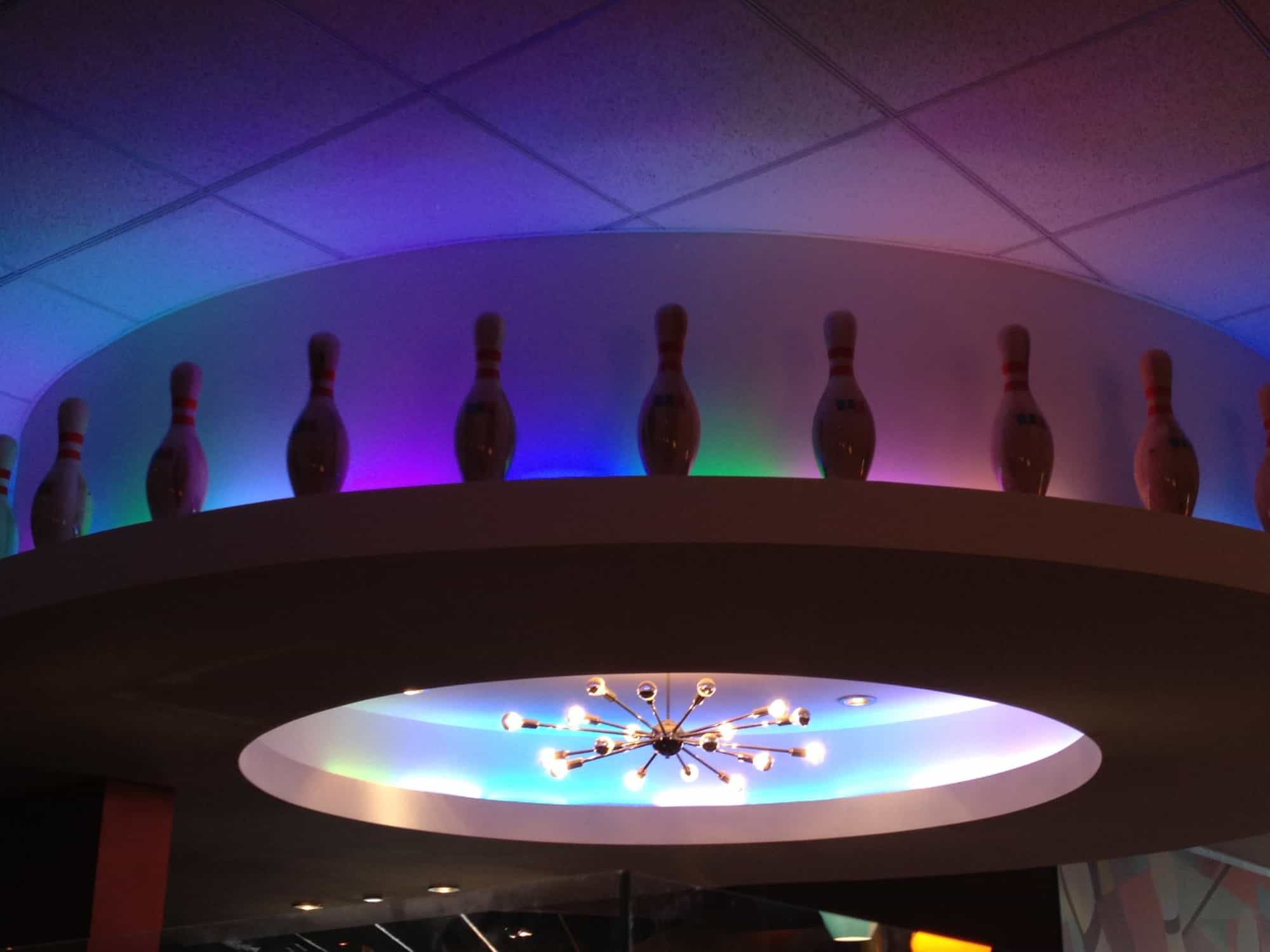 I think Kings Bowl is a wonderful addition to I-Drive and the kitchy, 50's feel to the design makes it a fun experience for all. The place switches over to adults-only (21+) after 6, so leave the kiddos at home after then. Perfect for a date night, girls night or guys night out – there's something for everyone! Kings Bowl is the first partner to open up in the I-Drive Live project, an area of the burgeoning I-Drive District which will feature a new Madame Tussaud's wax museum, Sea Life Aquarium,  giant observation wheel, multiple shops, restaurants, and more.
Here's a gallery of photos from the swanky Kings Bowl Orlando (click to enlarge):
Pricing is as follows:
Bowling Pricing/Shoe Rental
Before 6PM
Every Day – $5.oo
After 6PM
Sun-Thurs – $6.00
Fri & Sat – $7.00
All prices are per person, per game.
There is a two game maximum when on a waitlist.
Shoe Rental – $3.00
Socks – $3.00
Billiards & Shuffleboard Pricing
Before 6PM
Every Day – $8.oo
After 6PM
Sun-Thurs – $10.00
Fri & Sat – $14.00
All prices are prorated to the minute
Bocce Ball Pricing
Before 6PM
Every Day – $20.00
After 6PM
Sun-Thurs – $24.00
Fri & Sat – $32.00
All prices are prorated to the minute
You can follow Kings Bowl on twitter at @Kings_Orlando or facebook at facebook.com/KingsBowlOrlando for the latest happenings and specials, and check out KingsBowl.com for further info. I can't wait to go back! Let me know if you check it out.
*Disclosure: I was invited to a media preview of Kings Bowl Orlando where we were provided with complimentary food, drinks and bowling. My opinions are my own.