Check out this picture sent to us from Disney – the first look at the all-new Muppet Movie featuring the writing and acting talents of Jason Segel, which is tentatively called The Muppets and premiers December 25, 2010. Click for the full-size image: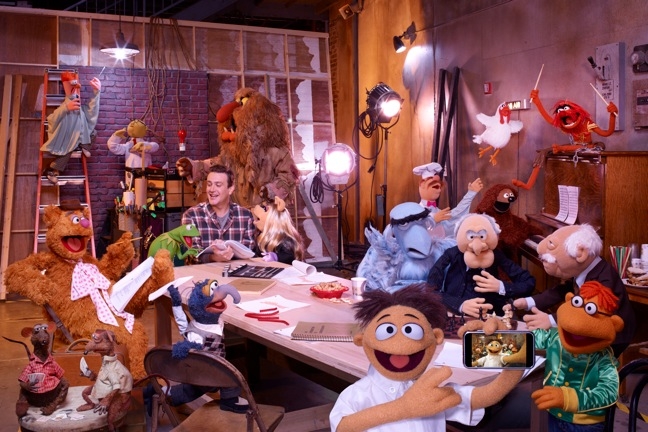 According to TheFilmStage.com, Jason shares that "His name is Walter and he teams with Kermit the Frog and his muppet pals "to put on a show to save their old theater." … Walter is the kind of guy who faints when he sees Kermit. Walter has a little bit of a self-confidence issue because he's the only person like him that he's seen aside from the Muppets….Segel explained. His dream is to meet the Muppets and be around people who are like him."
Can't wait for this film, being a huge Muppet AND Jason Segal fan!