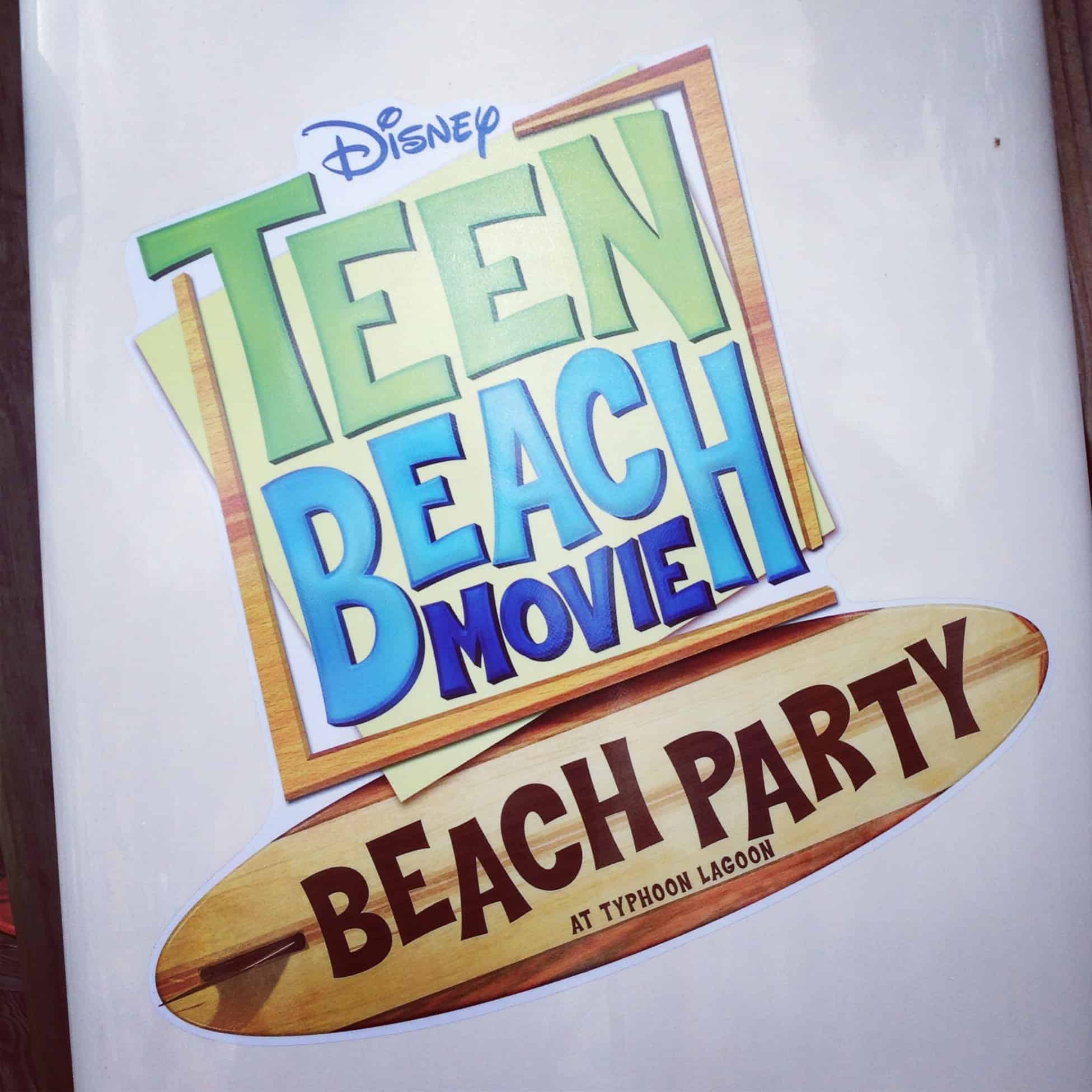 Now through
 September 1st
,
Typhoon Lagoon
guests will get an extra splash of summer as the
Teen Beach Movie Beach Party
makes its way to the shore of the park's wave pool. Expect a water balloon toss, hula hooping and more with a DJ providing the tunes. This
Limited Time Magic
event will happen a few times throughout the day so check for times in the park.
I got to experience the Beach Party on a special day. Three Disney Channel stars from the movie were there to surprise guests! I really enjoyed interviewing Garrett Clayton, Chrissie Fit and Kent Boyd and getting to know them a little better before Teen Beach Movie debuts on the Disney Channel on July 19th.
Garrett Clayton, who plays Tanner, has such an exciting story behind getting his role. He got the call that he was cast in the movie while working at a restaurant. Garrett had also auditioned for another role he was waiting to hear back about and the news went something like "you're not going to be a cheerleader but you are going to be a surfer." I asked about the big hair in the movie and Garrett was all for it. His friends once jokingly referred to him as a Ken doll.
You may already know Kent Boyd from his success on So You Think You Can Dance in 2010. It was totally adorable when I asked him about Teen Beach Movie merchandise and "how you feel about having your face possibly on–" and he excitedly blurted out "cake!" and laughed. I was thinking more along the lines of backpacks and lunch boxes but a cake would be way cooler. He thinks it's fun and noted that his sister grew up with that with High School Musical. Boyd said "I think it's an honor." He later noted "I think it would be really weird to be on a bed spread."
"The shock of it was crazy but I didn't have a lot of time to live in it because I had to get on a plane the next day and go to Puerto Rico" Chrissie Fit told me about being cast as Chee Chee. Puerto Rico is where the movie was filmed. Chrissie is from Miami, Florida and grew up coming to Walt Disney World with her family.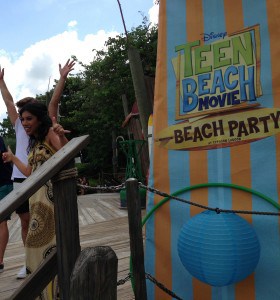 I talked about the Disney Parks, Disneyland and Walt Disney World, with all three of them. "There's so much history at Disneyland but Disney World is really a world" said Garrett. When I asked Kent if he preferred Space Mountain or Splash Mountain we ended up talking about these attractions on both coasts. How fun.
Since the Starbucks on Main Street just opened (and we here at Zannaland love Starbucks!) I thought it would be fun to ask the cast what their go-to drink is —
Garrett: Iced black coffee
Kent: Iced Chair latte with soy milk
Chrissie: White Mocha Frappucino
…
Big thanks to Nicole Siscaretti for covering this event for Zannaland and getting us the scoop on the Teen Beach Movie Beach Party going on now at Typhoon Lagoon, and to the stars of the movie for taking time to speak to us. If you are headed there this summer, get ready for extra fun! Be sure to watch Teen Beach Movie on the Disney Channel, premiering July 19.