An instagram friend (@wibblywaffle-Rueben Gutierrez), who just happens to be a pastry cook at Be Our Guest restaurant, shared a photo this afternoon that I thought was good enough to get a whole post devoted to it. The enchanted chefs at Be Our Guest have come up with some sweet spells for Mickey's Not So Scary Halloween Party – a "Poisoned Apple Cupcake" and a "Blood Orange Cream Puff" and they sound delicious!
The Poisoned Apple Cupcake is yellow cake with green apple mousse filling, topped with buttercream, apple pie filling, crispy pearls and a chocolate witches hat. Spooky!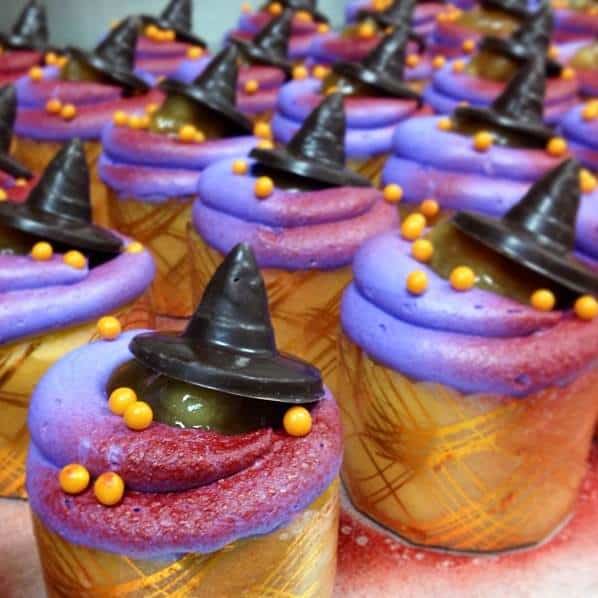 The Cream Puff is chocolate with blood orange mousse, which sounds right up my alley. We'll have a photo of that up soon! Guests visiting the Magic Kingdom for the Halloween Party should note that Be Our Guest restaurant IS open, so check for walk-in availability just in case. According to our chef above, they are not seating past 7:45 but would love to show off their new offerings! 
In addition to these special event-only desserts for their dinner service, Be Our Guest is adding a new dessert to the regular menu…The Grey Stuff! A brand new lunch-only cupcake form of the Grey Stuff is available starting today. The cupcake is the same chocolate cupcake offered in the Triple Chocolate Cupcake, with Grey Stuff filling, Grey Stuff on top and silver crispy pearls.
A different dinner form of the dessert is also available now, which uses Grey Stuff on the tarts the restaurant previously made.  Thanks to @wibblywaffle for the photo below: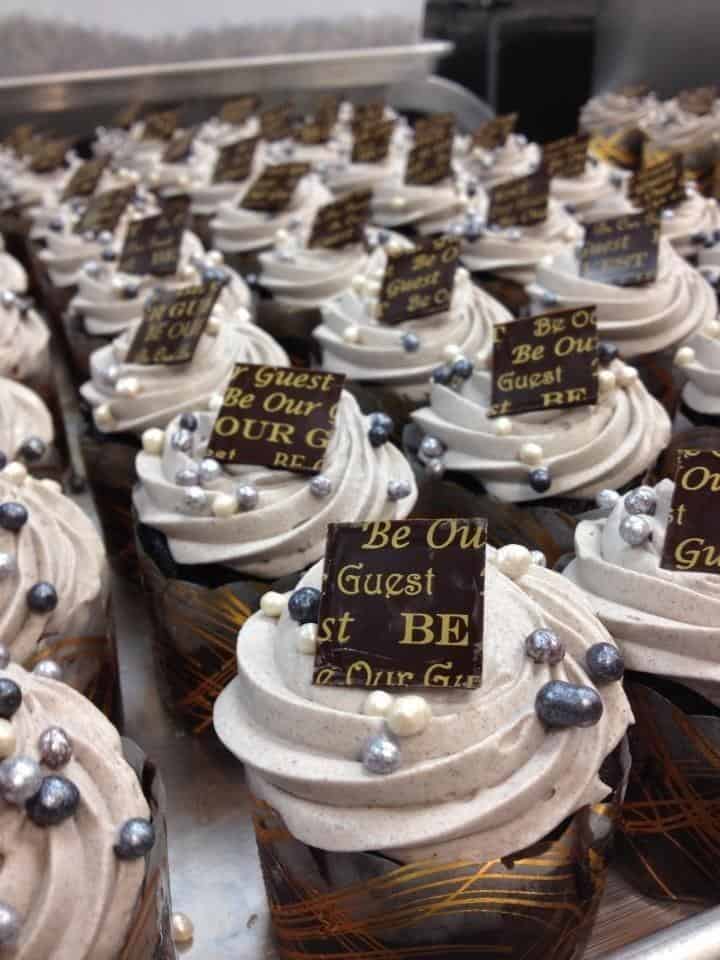 Are you heading to Mickey's Not So Scary Halloween Party? These new desserts have me excited to dine at Be Our Guest again during one of the party nights.
There are also some other Halloween treats available around the Magic Kingdom during the parties – thanks to DisneyLifestylers.com for the use of the photos below: