When last we left, the first Disney Villains float had just turned the corner on Main Street in the Magic Kingdom. Well continue if you dare, foolish mortals – to see the rest of Disney's Boo to You Parade complete with Villains, ghosts and gravediggers! As always, click to enlarge the photos, and enjoy!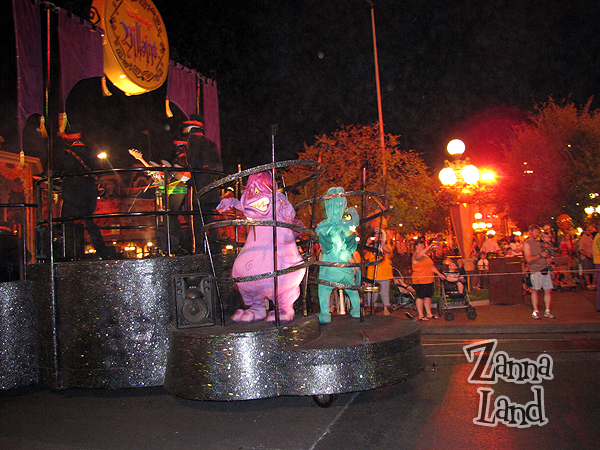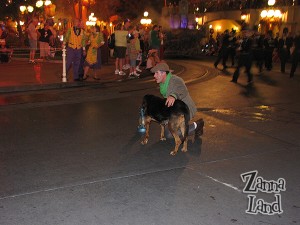 This one picture below is from 2007, I couldn't capture any of the sparks on my camera this year but wanted to include it in the pictorial salute!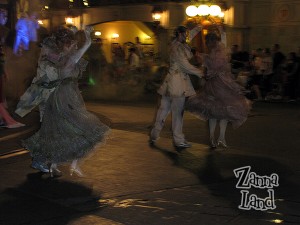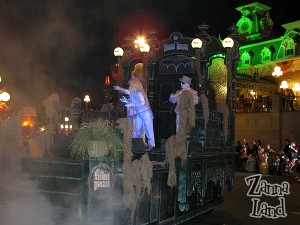 Can you spot the Hidden Mickey on this float?
The door means we have now survived the Villains, zombies and hitchhiking ghosts and our reward – CANDY! Goofy's Candy Co. friends hand out candy to parade watchers while his candy machine float blows bubbles and the yummy scent of candy wafts over Main Street!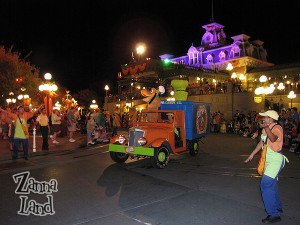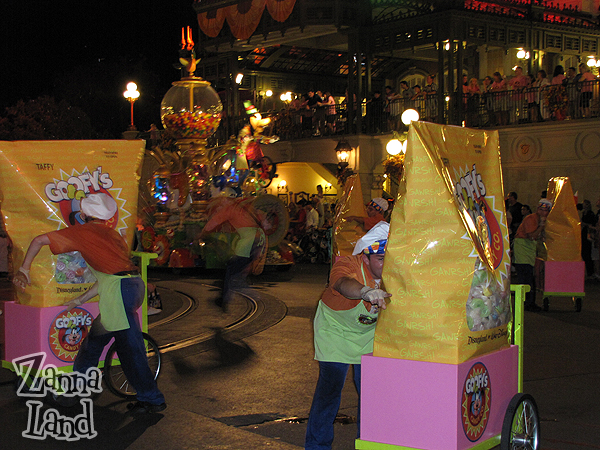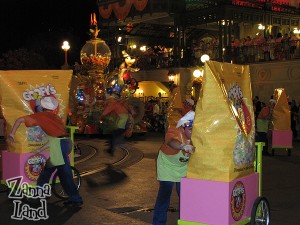 The sweeping hands on the back of the float signal the end of the parade. Another wonderful experience from Disney!
If you ever have a chance to visit Magic Kingdom during the Mickey's Not So Scary Halloween Parties, take it! I always say the parade alone is worth the ticket price. Disney doesn't end it there though, their performance of Hallo-Wishes fireworks is truly amazing. Watch anywhere from Main Street for the best views. I'll post more pictures from Hallo-Wishes this week as well as our costumes for the party – so check back!
I hope you enjoyed the photo tour of the Boo to You Parade! Whether you've seen it in person or Boo to You is new to you, I hope this brought a little magic onto your monitor. What was your favorite part?