Well, we knew this was coming, Disney and designer Ian Ray of Dooney & Bourke have come out with more amazing new Disney Dooney & Bourke designs! According to the official Disney Parks Blog, there will be a Dooney & Bourke special event at Tren-D to welcome the new handbags. If you are in the Downtown Disney area on February 26 from 4:30-6:30, be sure to stop by Tren-D to meet Dooney & Bourke designer Ian Ray and even get a special gift from Mr. Ray with a $150 or more Disney Dooney & Bourke purchase.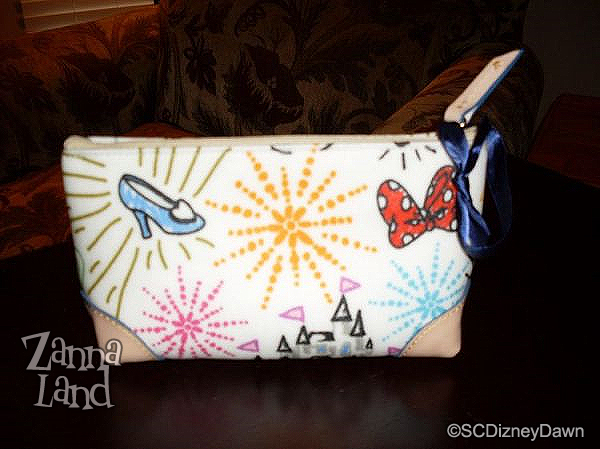 In addition to the official Disney Parks blog, special thanks to Amanda Tinney of DisneyEveryDay.com and SCDizneyDawn of the DISBoards for giving me permission to use the photos they took at the event on Friday. These pictures show the size of the bags on as well as inside some of the designs. Prices all current at time of posting; subject to change.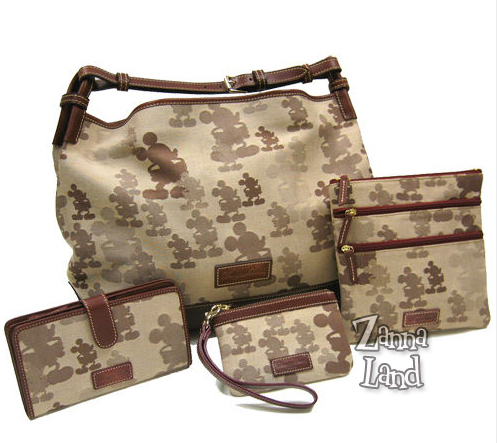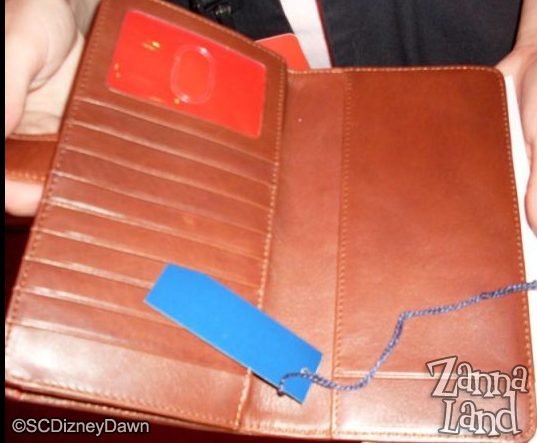 Next up is the Dooney & Bourke Carla bag style in canvas rather than the other PVC coated material. Disney has named this style Domed Satchel.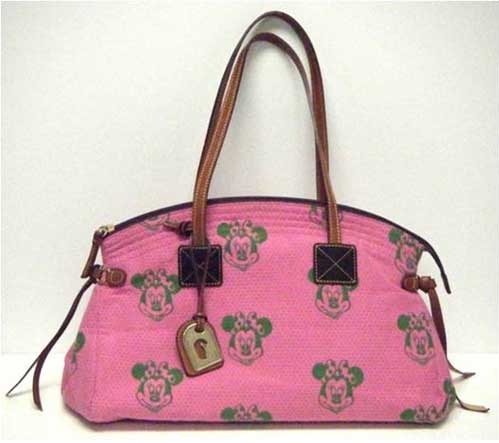 There is also a navy BLUE background with adorable Mickey faces in the canvas style. Disney is calling this the "Domed Satchel" and the Pink/Green Minnie and Navy/White Mickey are priced at $175 in this style. There is also a second style in the canvas material – the Pouchette – for $60.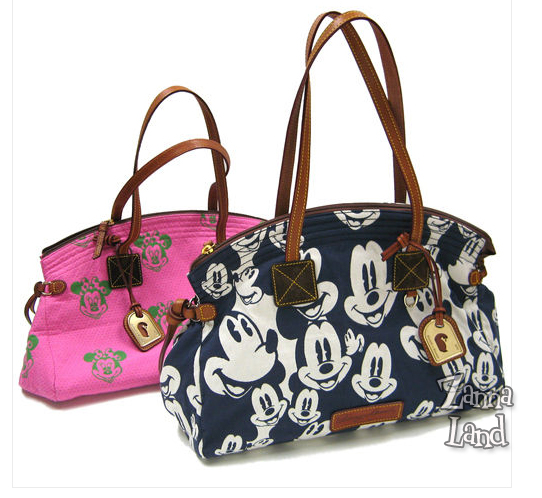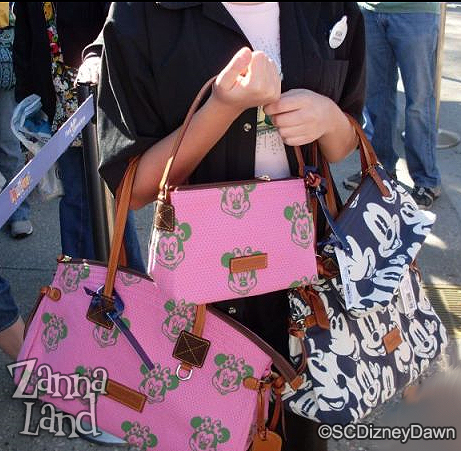 Information on the Merchandise Hotline/WDW Mail Order phone numbers as well as all the stores selling the purses in the Walt Disney World Resort can be found in my first Disney Dooney & Bourkepost.
Don't forget to check ShopDisney.com for sales of select current released Disney Dooney & Bourke purses and Zannaland's Disney Dooney & Bourke page with ALL handbag photos and info.
*ShopDisney.com links are affiliate links, which means it costs you nothing extra to click or buy, but if you do, I get a small commission. Thanks for reading!