If you've ever gone anywhere with someone who uses location-based check-in apps like Foursquare, Gowalla, or even Facebook Places, you've probably rolled your eyes at the very least or perhaps cautioned us from walking into a fountain as we attempt to check in. Everywhere.
We are easy to spot; we're the ones constantly looking at our phones, searching for locations to check in to and of course, share with the world (and cursing the lack of cell service to complete our check in!). Who doesn't want to know that we are getting our morning coffee at Starbucks, buying socks at the mall, or enjoying seeing a movie with friends? As newbies find out quickly, quite a few people not only aren't interested but actually get annoyed with constant check ins! Hrmph. Never fear, there are actually settings in all services which allow you to keep your check-ins to yourself, only share with friends, or share with twitter, facebook, or both.
While each of us use the apps or services in a different way – some to meet up with friends in the same location, others to keep family informed, others just to chronicle their every move, we're all in it for the fun, and yes, tiny pixelated rewards we may get for checking in. Disney teamed up with popular service Gowalla a few months back and created official Disney check-ins, virtual pins, trips to complete and items to pick up along the way. With the huge social media army nestled firmly within the Disney fandom, this was a natural and welcomed partnership.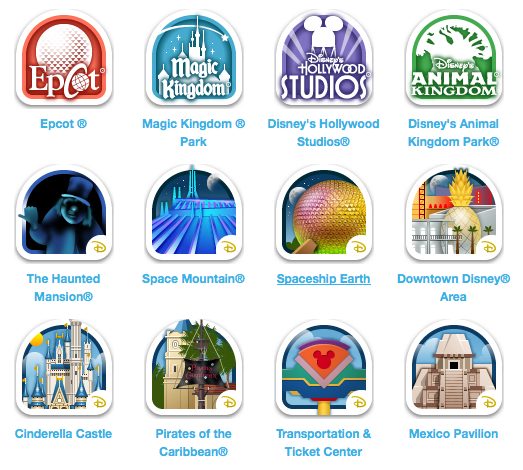 Fans could now share their Disney visits and experiences as they happened online. Users can take a photo of a location and leave it behind for future visitors to see. Gowalla also uses random items which may be found or dropped along the way and with the Disney partnership, those items now included Mickey Mouse ear hats, Hitchhiking Ghosts, and Walt and Mickey Partners Statues. Disney created their own official "trips" which include checking in to multiple locations, either within one or more parks, the resorts, or a combination of places within Walt Disney property. Committed users will be rewarded by the trip completion and a virtual pin to add to their collection. Another benefit is visitors themselves can make their own trips which guests can also complete, adding to the fun and competitive aspect of checking in.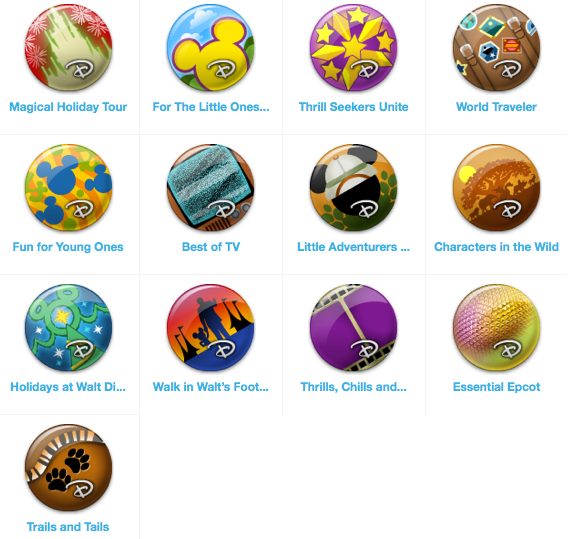 Gowalla has now announced a new Walt Disney World Passholder exclusive virtual pin. No details have been given as to whether proof of Passholder must somehow be shown to obtain the virtual pin. Perhaps just not publicizing it anywhere but the Passholder newsletter is the level of "exclusivity" mentioned. If there's one thing the Disney community does, it spreads news, so I'd imagine many guests will be achieving this particular pin, Passholder or not. I'll have to report back on it when I complete the challenge myself. One of the spots, Disney Junior – Live on Stage! does not premier until March, but the check-in spot is available currently, so there may be some dishonest checking in among die-hard Gowalla users. Below are the complete set of spots you must check in at to earn the Passholder virtual pin.
Personally, I love the marriage of Disney and Gowalla and for an obsessive personality like my own (hence my blog), it's just the thing to keep me excited about the next big thing at Walt Disney World. Much to the dismay of my family, my check-in addition is not going anywhere any time soon. Unlike many other Disney collections (Dooney & Bourke purses, Vinylmation, constantly updating Disney merchandise…) this virtual one is compact, portable, and best of all – free! I no longer fear ending up on an episode of "Disney Hoarders" (that would make an awesome show, btw), my fears now involve a drained battery in my phone. My 12 year old son is following along in my footsteps and we now challenge each other to see who can check in to a spot first. Makes a mother proud…
Gowalla is a free app available for Android, Blackberry, iPhone, iPad,  iPod Touch, and Palm devices.