We are now at week two of the Meet Your Moms Panelist series. Last week we got to know Walt Disney World Moms Panelist Kathie Flood and now we continue with another 2010 panelist. We'll be meeting a new 2010, 2009, or 2008 panelist each week, so be sure to comment and say hello!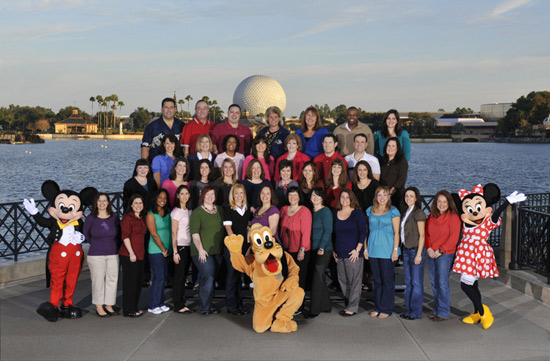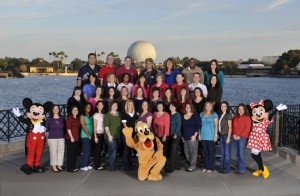 Today we'll be getting to know one of our International Walt Disney World Moms, and first panelist from the island of Puerto Rico, Maribel Z.. Maribel not only has a beautiful family and a love of Disney World, she's also a successful lawyer! Let's get to know Maribel a little better:
…
How did you first get interested in the Disney parks?
My first trip was magical! My mom took me for my 5th birthday and we had so much fun. Since it was just the two of us, my uncle (14 at the time) tagged along. It's that one time in my childhood that I remember laughter and joy all the time.
Besides Disney, what are you most passionate about?
My kids. I have been blessed with many things but nothing in the universe compares to my children. Unplanned miracles that God knew would change my life for the better.
Tell us about your family – are they Disney fans too? What are some of your most memorable family experiences?
My kids are Disney fans, because mommy's enthusiasm is contagious. My husband wasn't much of a fan, especially because he thought there were no sports involved. He had only been there once and he couldn't remember much about it. But when we took our son for the first time, he realized it was a special place where we could have fun as a family. If we could, I know we would visit more often.
What is your dream job (Disney or non-Disney)
As a child, I wanted to be a singer. All I could think about was singing and dancing. Then it changed to acting. I majored in Drama in College. Then I went to Law school and sort of let it go. Professions that require creativity have always fascinated me and there's no other place on Earth where creativity is one of the most important parts of the job: Disney!
What is your favorite Disney restaurant and why?
Chef Mickey's because I have so many wonderful memories with my family there.
What is the first thing you do when you arrive at Disney visit? What is your MUST DO during each visit?
Magic Kingdom the day we arrive is a must thing for us, no matter how late, we always make sure we have an at least an hour at the park.
What do you wish there were more of at Disney? Less?
Wow! That's a great question. My son would say bathrooms 🙂 I think interactive attractions are always a hit. Look at Toy Story Mania! Disney is moving forward at a very fast pace, so I'm sure they will get there soon.
What type of music are you into?
All of it! I'm a huge music buff. There's music I can listen to over and over, and there's some I can only experience once in my life. And I don't care if it's in Spanish, English, Portuguese, etc… I absolutely love, love, love music.
What's the last book you read that you really enjoyed?
Dear John. I bought it as a distraction on my last trip to Disney. I was traveling on my own for the first time and was very nervous. The lady at the news stand recommended it. I cried (in public!!), from about page 45 until the end of the book.
Describe YOUR perfect Disney vacation (could be solo, with family, friends anything, no limitations).
Any trip with my family! Family time is something I always treasure and the happiest place on Earth is always the best place to spend it.
What is an interesting tid-bit or surprising fact about you?
A. I'm a Pirate lover! I love everything Pirates of the Caribbean. When people ask me which princess I want to be, I always say Elizabeth Swan 😉
B. I'm afraid of flying so, of course, I was born, raised and live in an Island in the Caribbean. So, I have to fly everywhere.
C. I have a Peter Pan complex. So I love teen movies and series. Can't get enough of them. My husband says I just never grew up.
…
Thank you so much for sharing a bit more with us, Maribel! Remember to look for Maribel at the Walt Disney World Moms Panel, where you can ask her all your Disney World vacation planning questions. You can also keep up with Maribel on her blog, Maribella's Oops and on twitter @maribellasoops. And just maybe you'll see her the next time you visit Walt Disney World, too!