I've always loved surprises. Back in the 80's when I collected stickers, I can't tell you how many "goodie bags" my mom bought me in the local sticker shop just because not knowing what was in there made it that much more exciting and enticing for me. I can't say I've changed much since then – I still love mysteries where you get a prize in the end. So of course I love special things like the Pick a Pearl station in Japan's Mitsukoshi store in Epcot. I still have the first pearl I got at a similar set-up in Silver Springs with my sister. I finally decided my kids should get to experience the fun so a little while back they got to pick their own pearls and see what awaited them inside.
Here's how it works: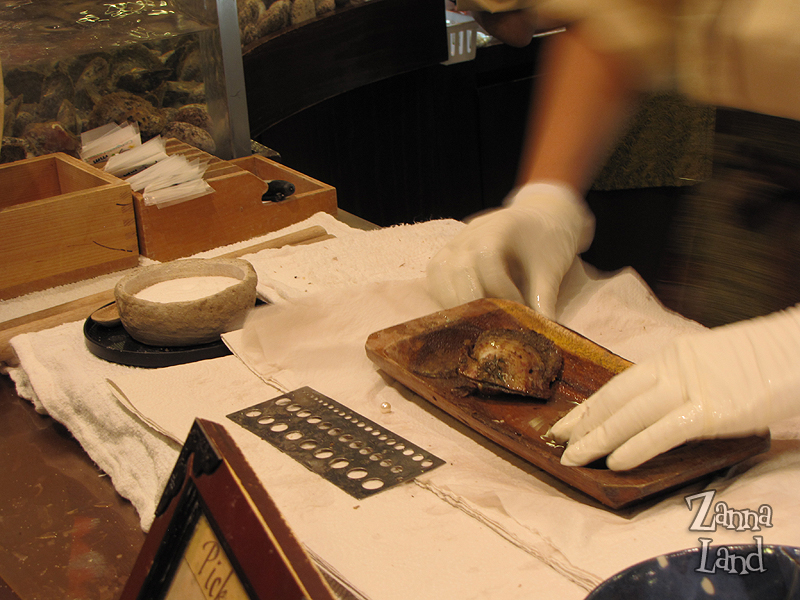 Once your pearl is born, it gets measured and put into a little baggie with its size on it. You can then take it home, or purchase a jewelry setting there at the stand. They will set your pearl for you and you can pick it up before you go. Our pearls were 7 1/4 and 7 3/4; a little above average, but there were some people getting even bigger ones there. I don't think you'll be disappointed if you try your luck with this particular surprise!
Have you picked a pearl? What was your experience?