Well, Disney and Dooney & Bourke have done it again. With the grand opening of Disney's newest Disney Vacation Club (DVC) property in Oahu, Hawaii, we Disney Dooney & Bourke fans have been treated to a new design available exclusively at the Aulani resort. Anyone heading to Hawaii and willing to take orders? 😉 As always, click to enlarge photos: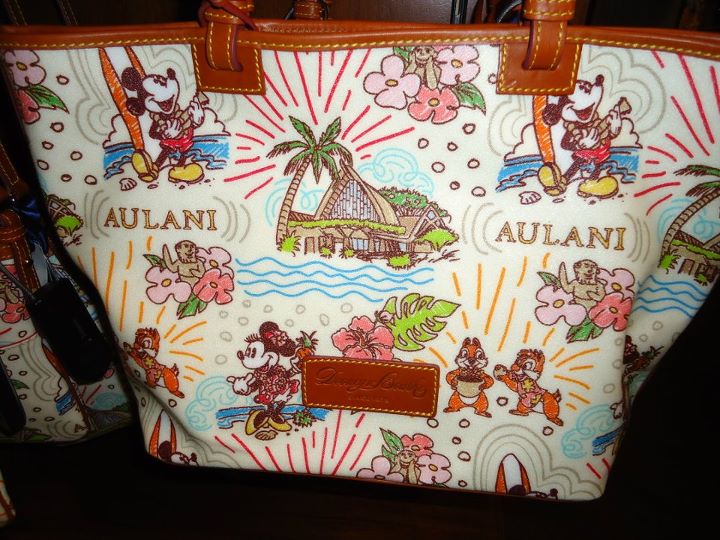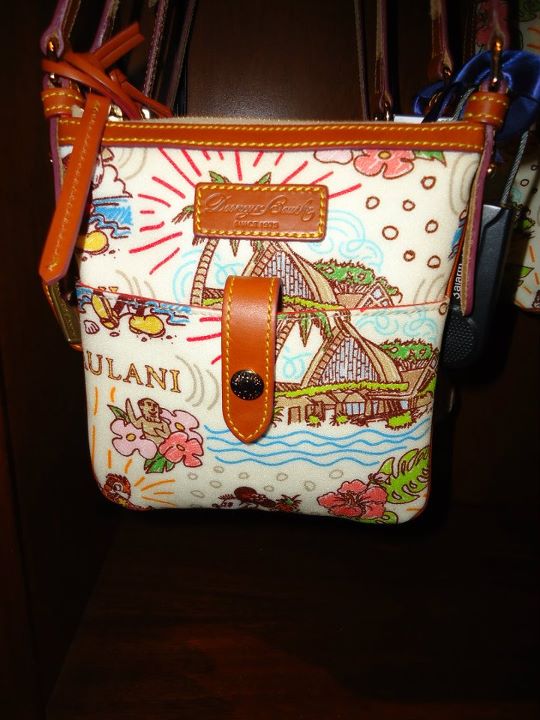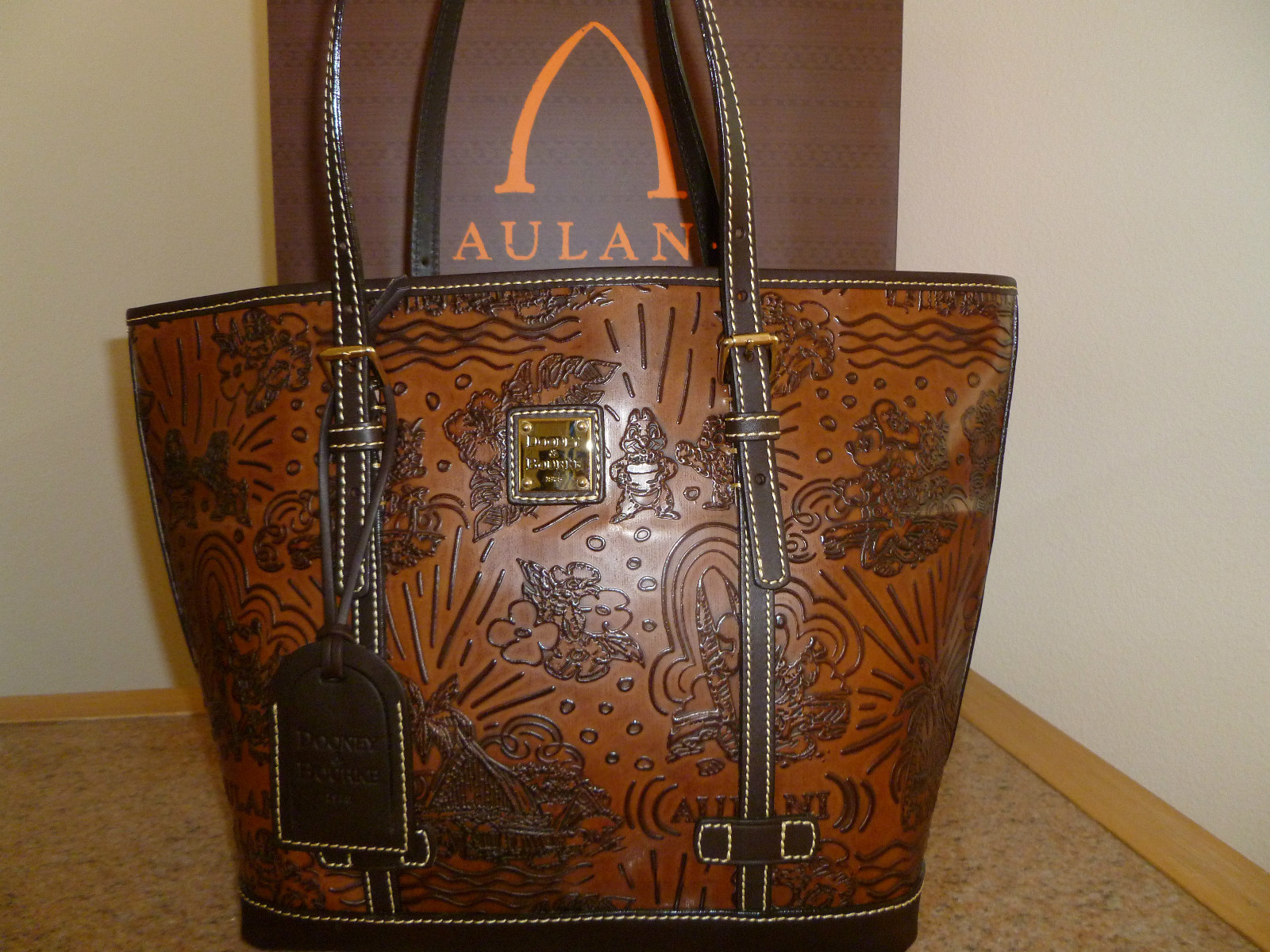 Thoughts? I love the color print and the muted colors in it. Actually, I would love to see one for the deluxe resorts at Walt Disney World, but I know that's probably an extreme long-shot! In the meantime, I'll be saving pennies to get to Aulani. Mahalo!
Don't forget to check DisneyStore.com for sales of select current released Disney Dooney & Bourke purses and Zannaland's Disney Dooney & Bourke page with ALL handbag photos and info.
*DisneyStore.com links are affiliate links, which means it costs you nothing extra to click or buy, but if you do, I get a small commission. Thanks for reading!