Disney and Dooney & Bourke keep surprising us! Here is another unannounced new Disney Dooney pattern spotted on instagram and ebay! Available at the Epcot International Flower & Garden Festival Center, the Daisy pattern is available currently in the crossbody Letter Carrier and Satchel sizes. Personally, I LOVE this color scheme, it's some of my favorite color combos. I think this is a great, subtle Disney pattern for those that don't want to scream MICKEY! on their handbag. These bags are made with the lighter nylon material, not the coated canvas of the other traditional Dooneys.
EDIT: Now available online at DisneyStore.com!
Here are some current photos: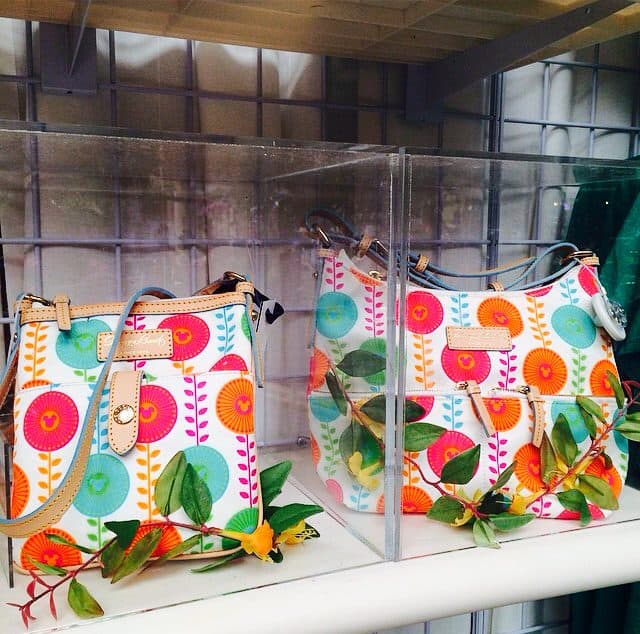 Thoughts? Will you be heading to Epcot to get this Disney Dooney?
Check DisneyStore.com for sales of select current released Disney Dooney & Bourke purses and Zannaland's Disney Dooney & Bourke page with ALL handbag photos and info.
*DisneyStore.com links are affiliate links, which means it costs you nothing extra to click or buy, but if you do, I get a small commission. Thanks for reading!