I was recently on the Disney Dream, (for the first time ever!) and of course, had to check out the Disney Dooney & Bourke options on board. The first night we were at sea and the stores were open, I got some photos of the Disney Dooney DCL bags but nothing jumped out at me as a 'must-get'. Then, we were at Nassau and Castaway Cay for the next two days and the shops were closed tight. On our last day at sea, I sauntered back in and something caught my eye. The new nylon Disney Dooney backpacks which we'd seen a few months ago at the TrenD debut and meet-up, were in front of me – in the Disney Cruise Line Fantasy Inaugural design! This design was already my favorite, but it was hard for me to justify another bag when I rarely use something big in the parks, and the smaller sizes didn't really show much of the beautiful design. This backpack called to me, however and I knew then, it had to be mine! 😉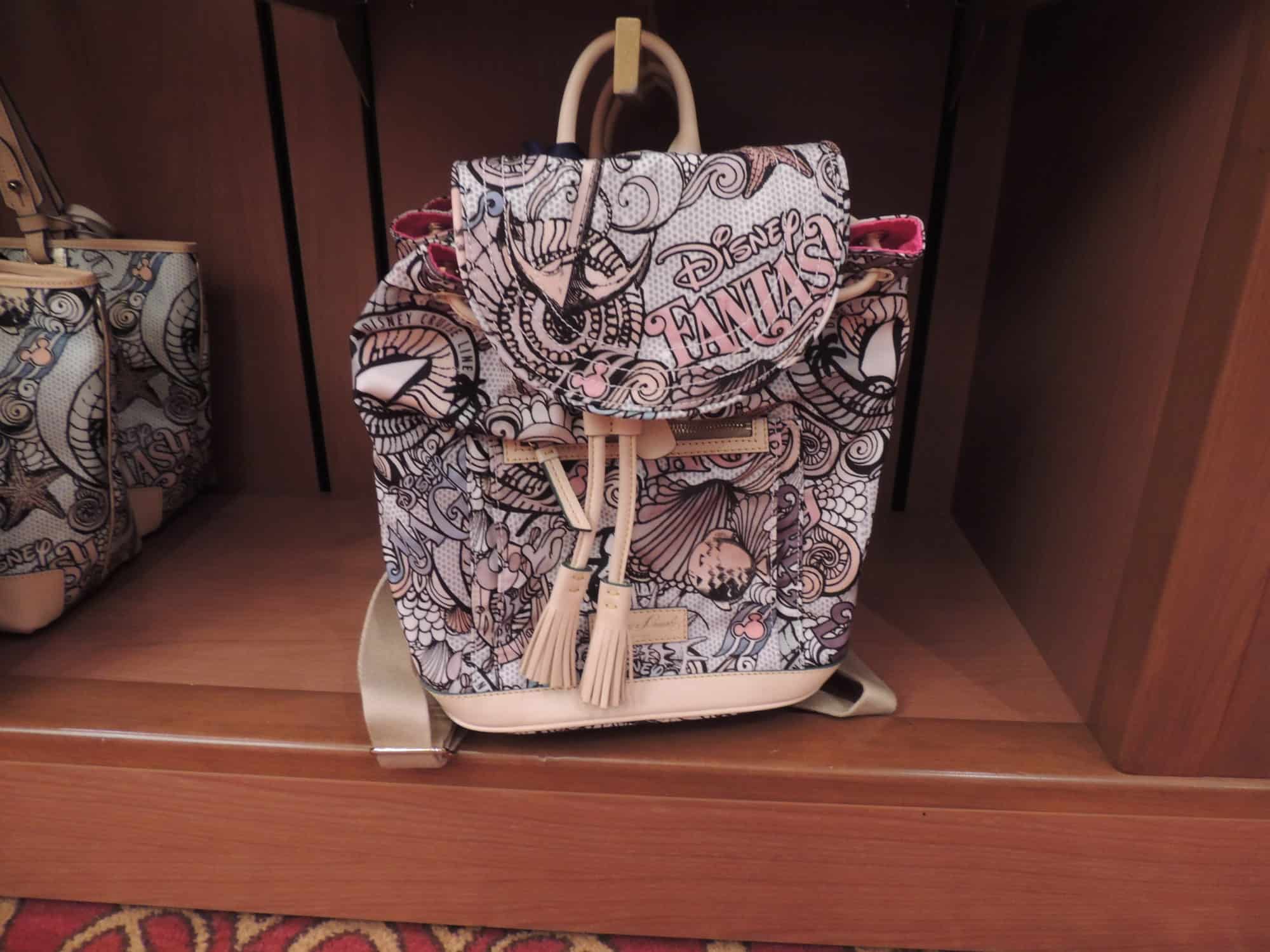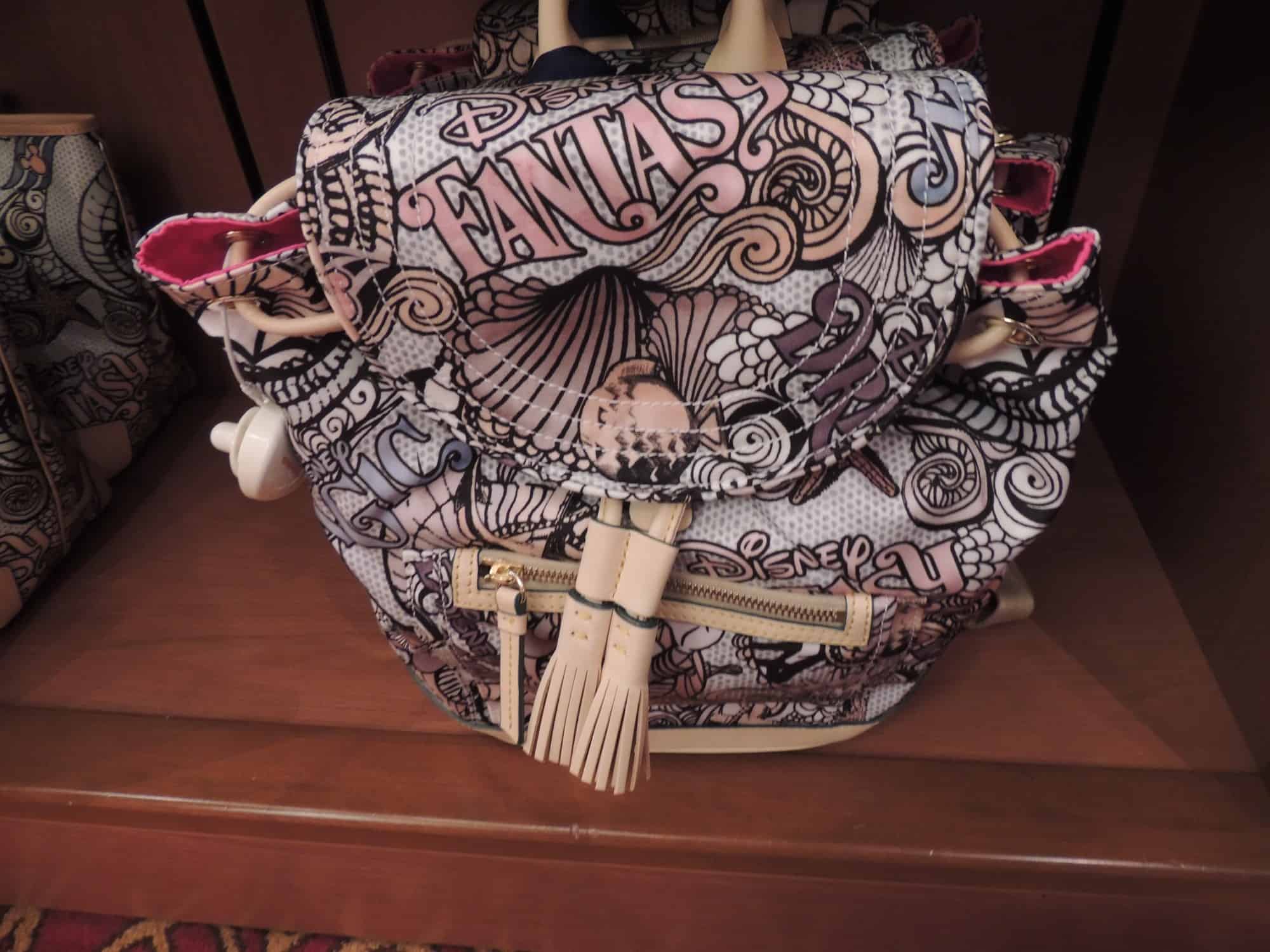 Isn't it adorable? It's got a gorgeous hot pink lining too, with ample pockets inside. I just love the color palette and how it incorporates all the Disney Cruise Line ships of the Magic, Wonder, Dream and Fantasy, as well as little touches of things you'll find on the ships. This is the same design from the Fantasy Inaugural, without the Inaugural hang-tag addition. It's the perfect size for the parks and the non-leather straps and nylon fabric make it lightweight and easy to care for. I've used it in the parks only one time and was stopped by about 10 people telling me how adorable it was and how that was exactly the purse they wanted. Definitely a fun accessory!
I'll have more DCL Dooney updates from my cruise coming up, but I had to share this one first!