I was recently lucky enough to be on the "Re-Imagined" Disney Magic cruise ship, the first in Disney Cruise Line's fleet of magical ships. While I loved every inch of the new updates, restaurants, adult lounges and kids clubs, imagine my excitement when I strolled past the newly designed shopping area to see BRAND NEW Disney Cruise Line Dooney & Bourke bags! This design is in the same style as the "Charms" print, which at Disney Parks comes in black or white. Here on the Magic, it comes in a nautical blue, with DCL-specific charms, like the DCL logo, the Mickey cruise logo, and sailor Mickey and Minnie, along with some fun accents like anchors, a porthole, a ship and a treasure chest. My friend and I had a wonderful time choosing just the right pattern for our purses, which is half the fun in getting a Disney Dooney & Bourke.
Now I had assumed this would be a new print available on ALL Disney Cruise Line ships, but we were told it was actually exclusive to the Disney Magic ship. There is nothing on the bags to designate being just from the Magic, in fact there are no ship names at all. That news definitely convinced me to pick one up, since I'll be sailing on the Fantasy in 2 days, but didn't want to miss out on this new bag! I will confirm or deny this fact about being a Disney Magic exclusive next week when I return!
And now, without further ado, here are the new Dooneys!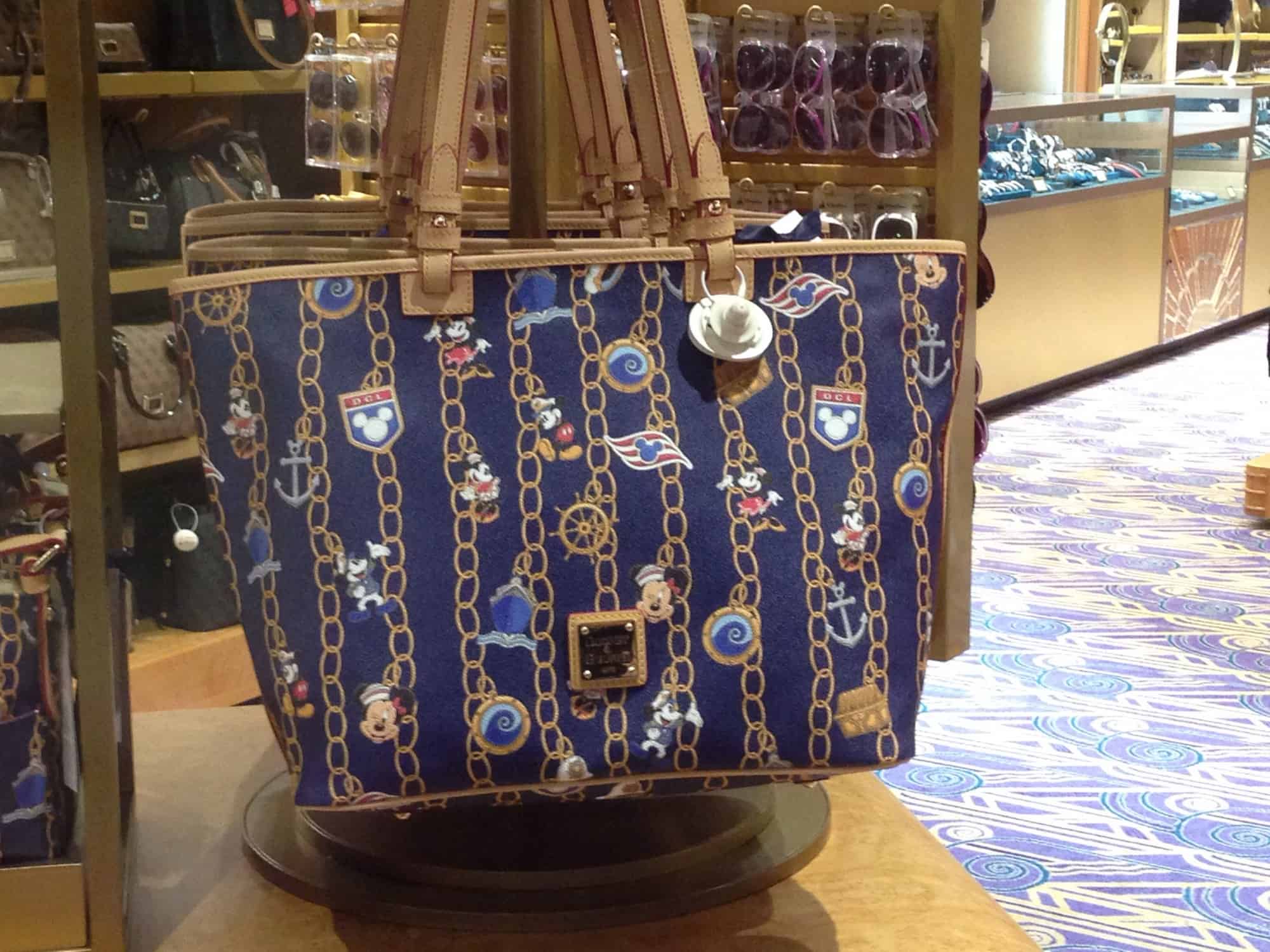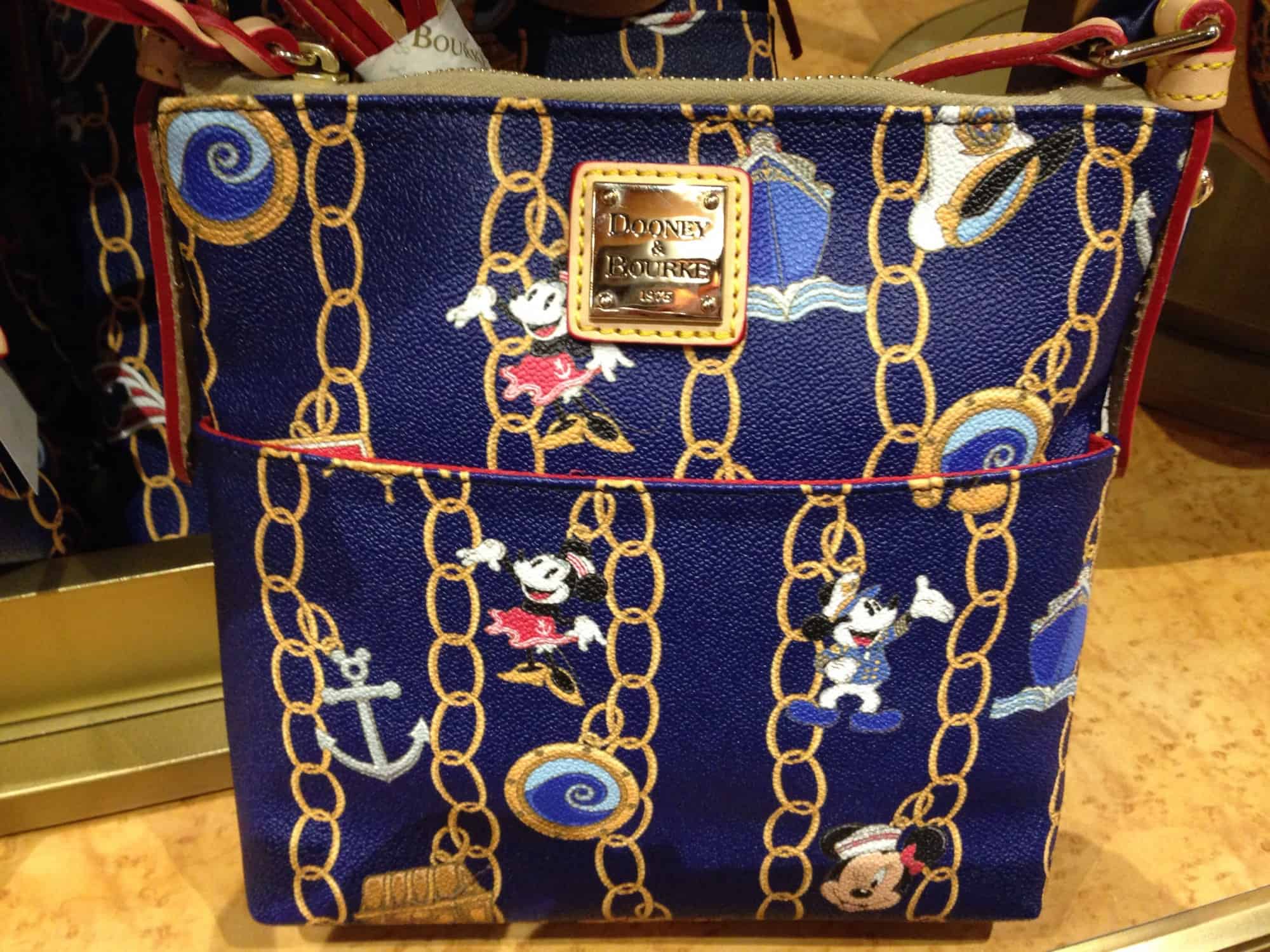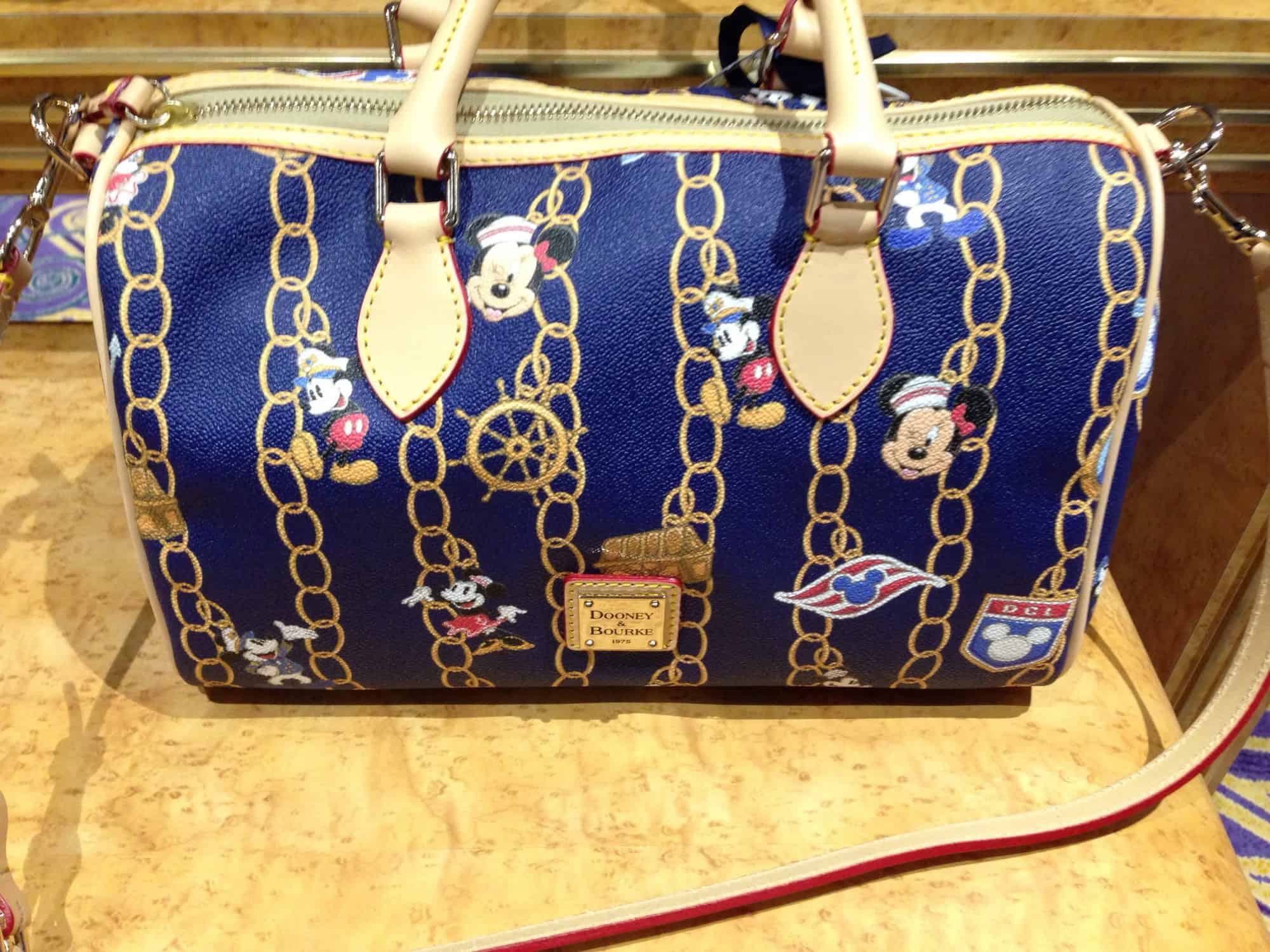 Which is your favorite? I picked up a cross-body because I just couldn't resist – perfect park (or cruise) bag!
Where to get Disney Dooney & Bourke bags in Disney Parks – 
The Disney Parks online store carries many Disney Dooney & Bourke designs. See other new Dooney and Bourke Arrivals Exclusively for Disney Parks Now Available at DisneyStore.com! Shop Now!
*
*Affiliate links – same Disney Store destination and shopping experience, with a small portion of any purchase going back to zannaland.com. No additional fees to you.