I think these might be my favorite designs yet. They are completely different from the front-and-center Disney designs we've seen in the past, and in fact, I think if people didn't look closely, they might not even see that these are Disney branded. I love the almost tattoo-like designs for the Disney Fantasy. Hopefully some day I'll make it on the ship myself to pick one up.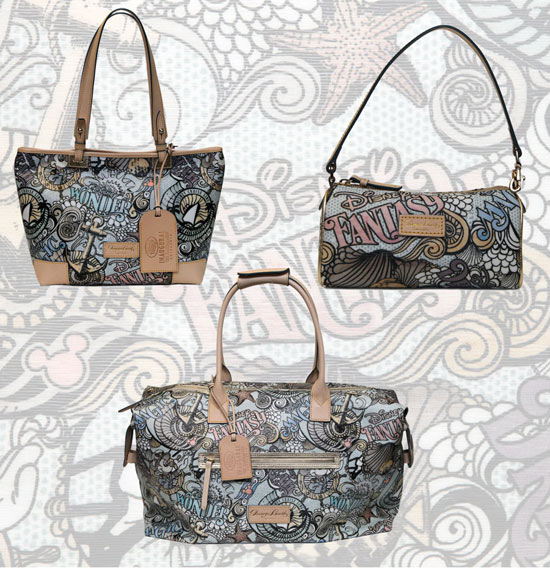 From the Disney Parks Blog:
The new collection is making its grand debut on the Maiden Voyage of the Disney Fantasy later this month. The collection, which will remain exclusive to the Disney Fantasy until later this summer, is sure to be hit with Disney Fantasy guests. "The new collection will be exclusive to the Disney Fantasy until later this summer when it will spread to the rest of the fleet," explained Laura Caszatt, product developer for Accessories. "To make the new collection even more enticing for Disney Fantasy guests, the select collection silhouettes on the Disney Fantasy will feature leather embossed luggage tags that showcases it was part of the Inaugural Disney Fantasy Voyages."
In addition, the Disney Parks Blog revealed that a new line will be coming out for the Disney Cruise Line Hawaiian sailings. For those that want a subtle Disney theme with a more recognizably nautical look: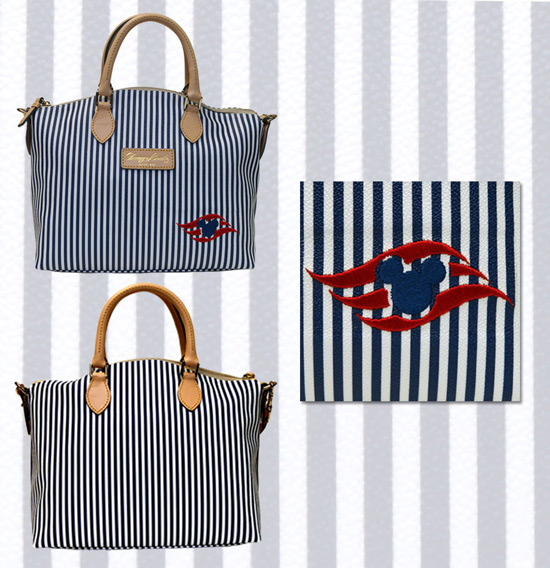 Don't forget to check DisneyStore.com for sales of select current released Disney Dooney & Bourke purses and Zannaland's Disney Dooney & Bourke page with ALL handbag photos and info.
*DisneyStore.com links are affiliate links, which means it costs you nothing extra to click or buy, but if you do, I get a small commission. Thanks for reading!