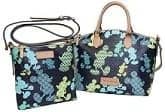 Keeping up with the tradition of limited edition Disney Dooney and Bourke handbag designs for the Run Disney half marathon races, Disney has come out with a new design for the 20th anniversary of the Walt Disney World Marathon.
A blue bag with various Mickey Mouse silhouettes in different designs, this bag is less about racing icons and more about the Big Cheese himself. There is one version of Mickey in a running pose, which is what sets this design apart from previous Mickey designs. There will also be a special WDW Marathon hang tag as was on the previous RunDisney Dooney & Bourke limited edition bags. limThe pricing for the bags are: $280.00 for the Dooney & Bourke Satchel Purse and $200.00 for the Dooney & Bourke Letter Carrier Purse. The prices include tax and a non-refundable processing fee.
This time around Disney has gotten smart and set up the bags for pre-purchase at their active.com race registration site. There is a maximum 2 bag purchase per registration. Hopefully these new stipulations will ensure less eBay poachers and more fans of the bags themselves.
If you're ready to run and grab your bags, click here to order.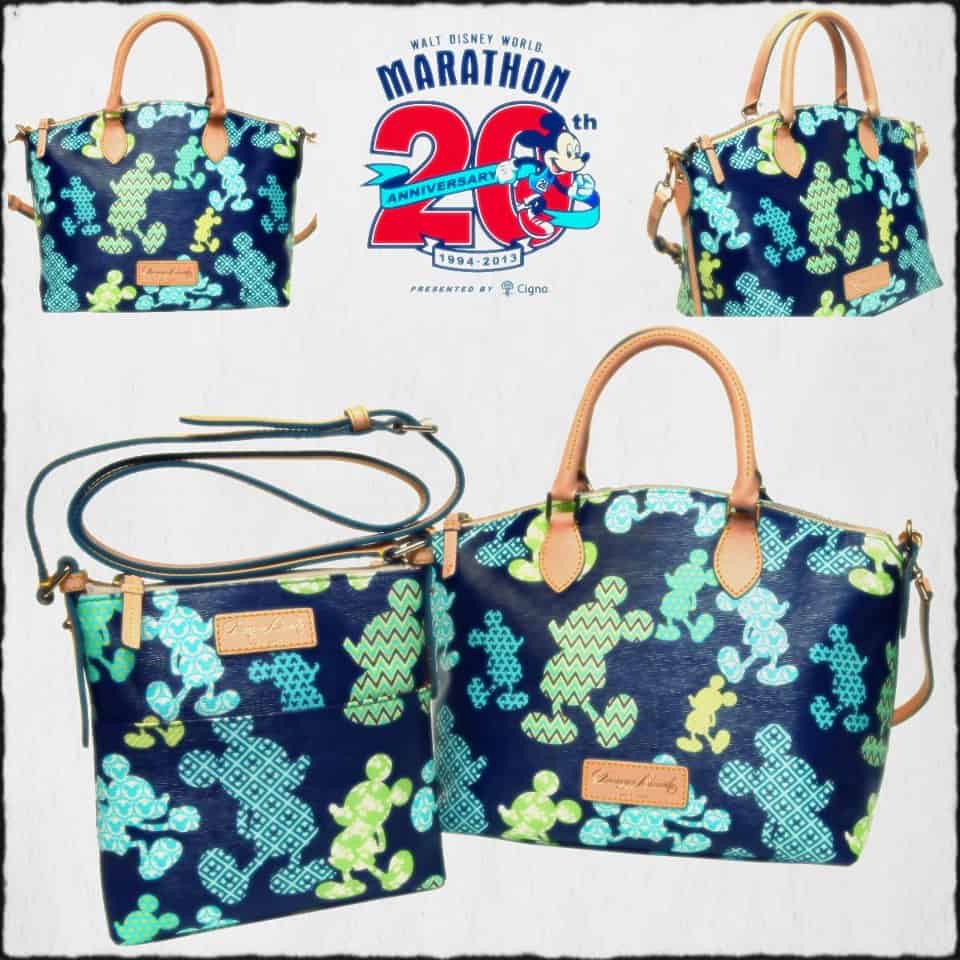 Don't forget to check DisneyStore.com for sales of select current released Disney Dooney & Bourke purses and Zannaland's Disney Dooney & Bourke page with ALL handbag photos and info.
*DisneyStore.com links are affiliate links, which means it costs you nothing extra to click or buy, but if you do, I get a small commission. Thanks for reading!